Small fishing boats silently sailing the beautiful Mediterranean Sea, quaint houses sitting on the side of steep slopes, ancient picturesque Byzantine churches, charming monasteries, fascinating ancient ruins, and lush golden beaches, make up the landscape of alluring Cyprus. Charter a yacht to discover all that this island country has to offer. Located south of the Anatolian Peninsula, in the eastern Mediterranean Sea Cyprus delicately pairs the old with the new, and offers numerous opportunities for fun, as well as relaxation. Visit beaches, the likes of stunning Nissi beach. Break out the water toys for a little bit of adventure. Sample local delicacies at a traditional taverna. Snorkel in turquoise crystal-clear waters. Enjoy the vibrant, decadent nightlife of Ayia Napa. Fish and reel in the catch of the day, to be prepared into a 5-star meal courtesy of your onboard chef. Enjoy the luxury of your yacht charter, in combination with a charming setting that combines a relaxed way of life, with fun, delicious delicacies, and high-spirited nightlife.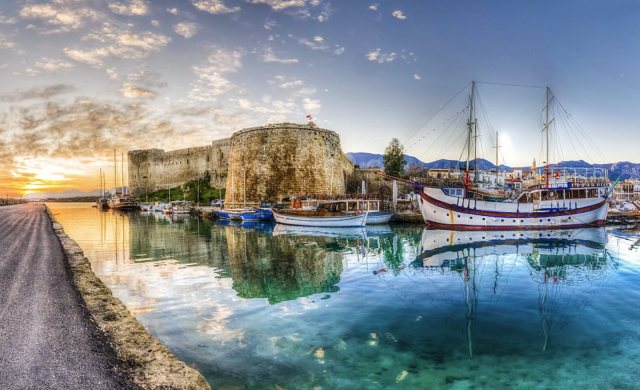 Reasons to visit Cyprus
Best visited from mid-May to October, Cyprus offers toasty dry weather perfect for lounging and dipping in the sea. Step ashore and visit fascinating old ruins like the Tombs of the Kings, St. Hilarion Castle, and the Sanctuary of Aphrodite. A visit to Kato Paphos Archeological Park might also be in order. For some family fun, get a day pass to Paphos Aphrodite Waterpark. If you're up for some hiking, visit Cyprus's largest mountain range Troodos. After conquering most of your trail,
take repose at the magical village of Lefkara, which sits on the foothills of Mount Olympus, Troodos' highest peak. Soak in the quintessential way of life of the village locals, who are famed for their relaxed lifestyle. Get lost in winding cobblestone alleyways, lined with blossoming pot plants and climbing vine leaves. Don't leave without trying some locally sourced meat at a traditional Cypriot tavern. All in all, Cyprus is a luxury yacht charter destination that is sure to please.


Local Culture & Cuisine
Populated by Greek and Turkish Cypriots, Cyprus holds tradition close to its heart. Notorious for their hospitality, they peacefully coexist, influencing the way of life, as well as the local cuisine. Popular food include seafood, meats, and halloumi. Local delicacies like octopus prepared in a tomato-based stew served with small penne pasta, and calamari fried in a crispy flour-based batter should be on your "must-try" list.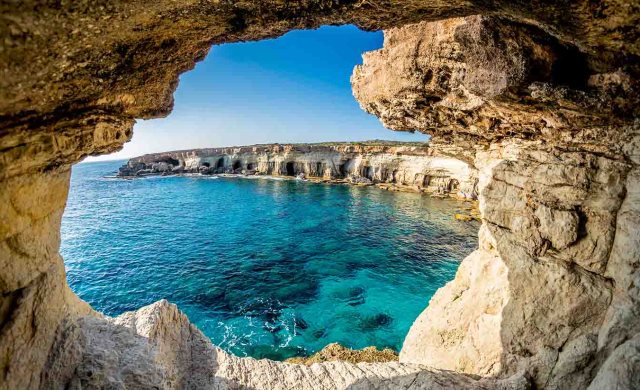 Best places for wining and dining
A few steps away from blue-flagged Vouppa beach sits Vivaldi Restaurant by Michelin-starred chef Andreas Mavrommatis. Housed in the luxurious Four Seasons Hotel, this restaurant serves a delicious six-course tasting menu, as well as al carte options. Try the resplendent fresh lobster with linguini and lobster bisque, as well as the artfully executed seafood risotto paired with green peas, artichoke, and asparagus. Cap the night off with a namelaka mascarpone cream dessert and cocktail on the deck. Ask the crew to book you a table.
Yacht Hunter Recommends - Don't miss out!
For the romantic at heart, Bellapais Monastery welcomes you with open arms. Boasting well-preserved red rose gardens and a breathtaking view, the Monastery is well worth a visit. Tired of archaeological sites and in need of relaxation? The Anassa Resort on the northwest coast of Cyprus, promises a rejuvenating thalassotherapy treatment that delivers. Be pampered by experts, and leave feeling refreshed and renewed.
Cyprus Private Yacht Charter
Don't miss out on unforgettable memories and stunning landscapes. A private yacht opens doors to the best of Cyprus. Charter a yacht with Yacht Hunter - contact us!