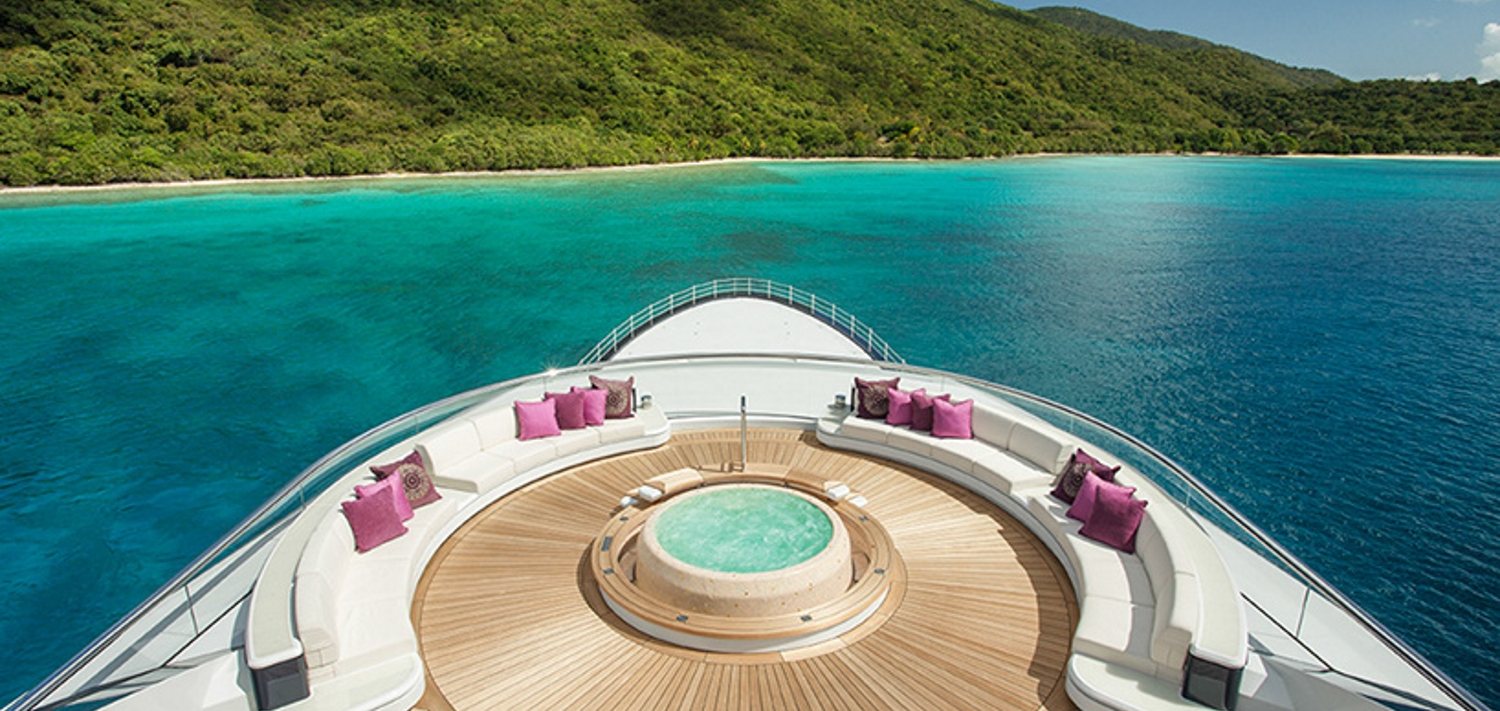 BACK
2 Dec 2022
Yachts with best sundecks available for charter
A sundeck is the crowning glory of a luxury superyacht. When you're exploring the seas on your chartered yacht, your sundeck is a place to relax, entertain, and have fun. Whether you plan on sipping cocktails on soft sun pads or soaking up the scenery in a jacuzzi, ensure you select the very best a charter yacht has to offer. 
Barbara Superyacht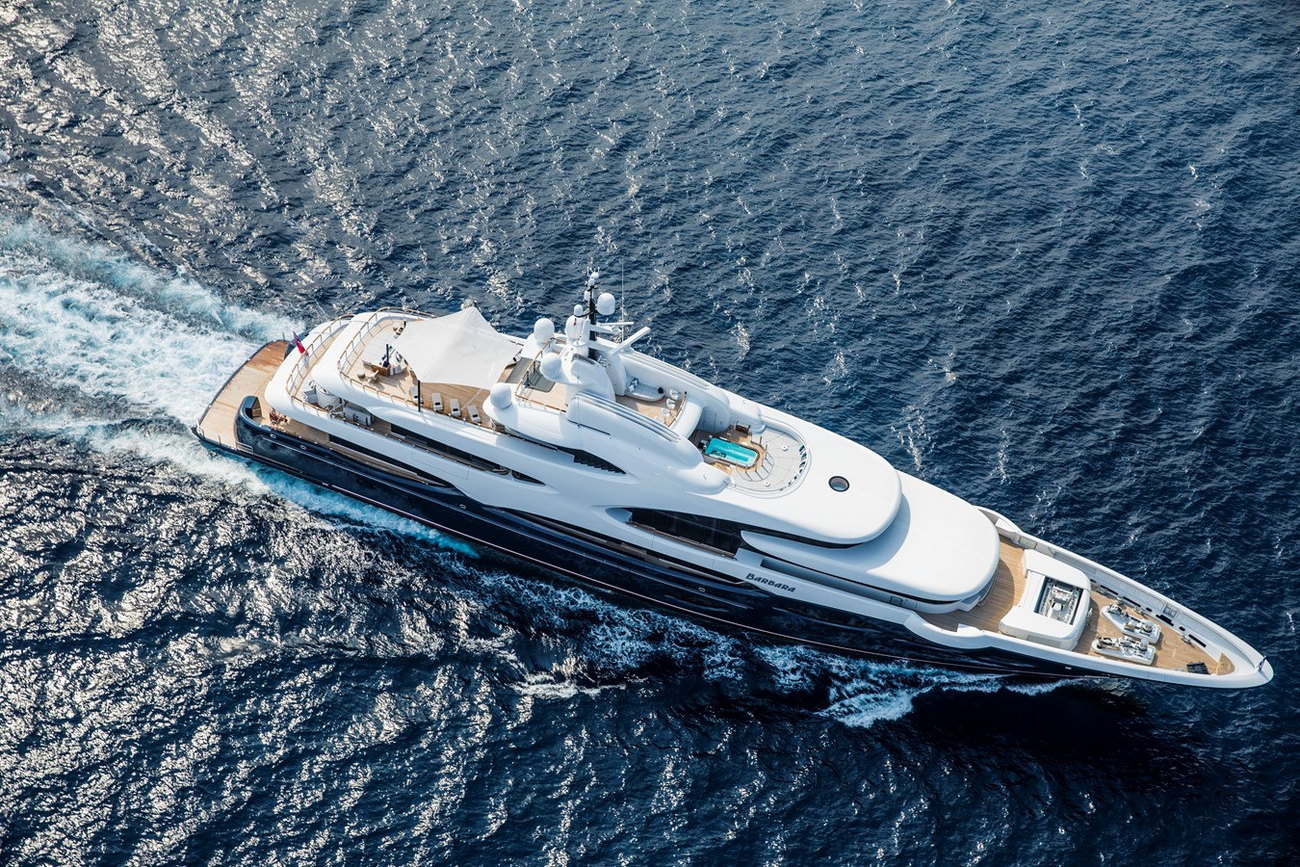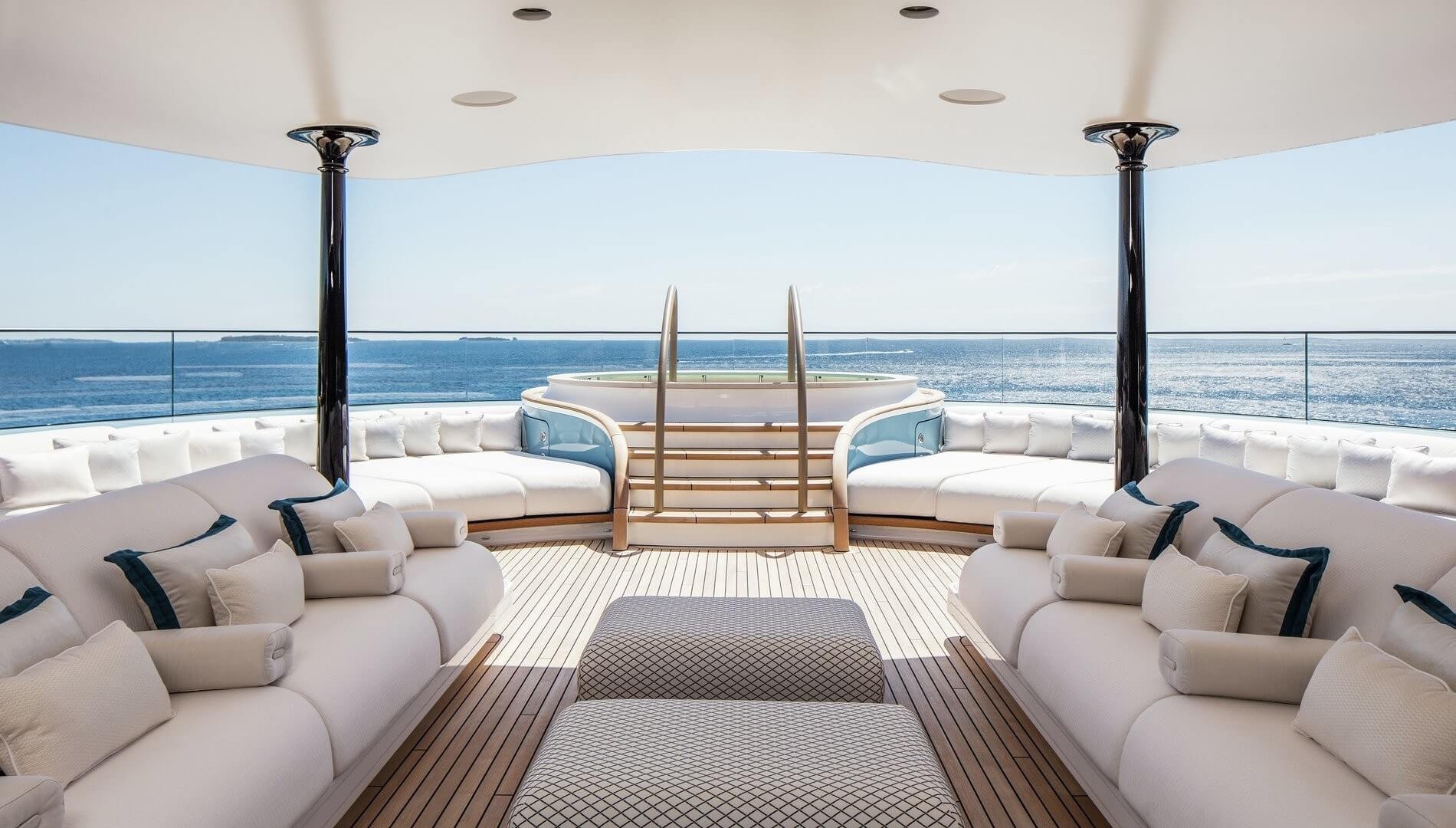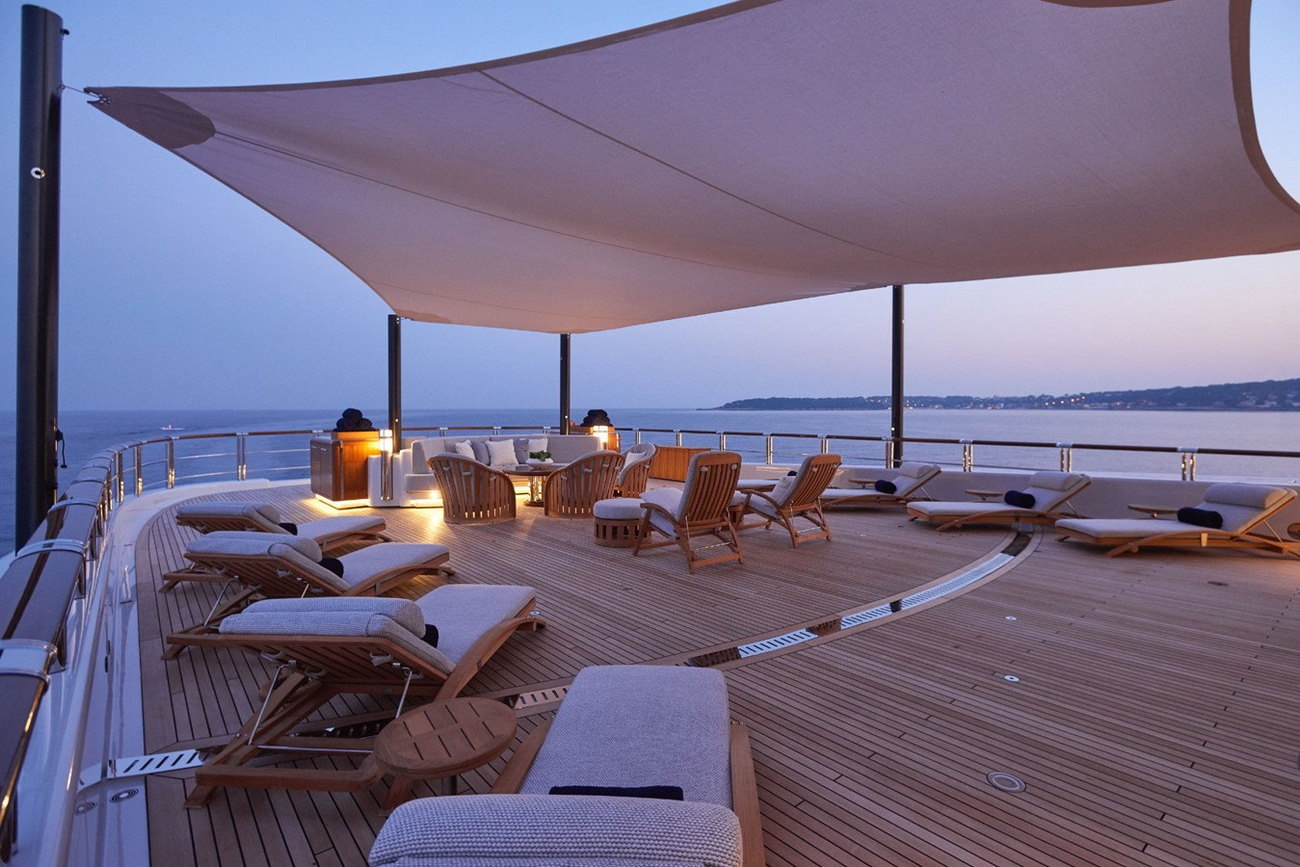 89m./290′4″
Builder: Oceanco
12 Guests / 7 Cabins
From: $ 1 100 000 pw
The Barabara superyacht is awe-inspiring. At 88.5M long and beautifully designed, she demands attention. Packed with amenities and entertainment, this sea treasure is a stunning water oasis. She even has a helipad for guests to come and go with ease. 
Barbara's glass-bottomed pool allows guests to enjoy the beauty of the ocean while revelling in its tranquil water. She has an abundance of relaxation space with plenty of shade. Guests can also take some exercise in Barbara's enclosed gym while admiring ocean views. Barbara is a classic example of an imposing yet elegant superyacht.
Solandge Superyacht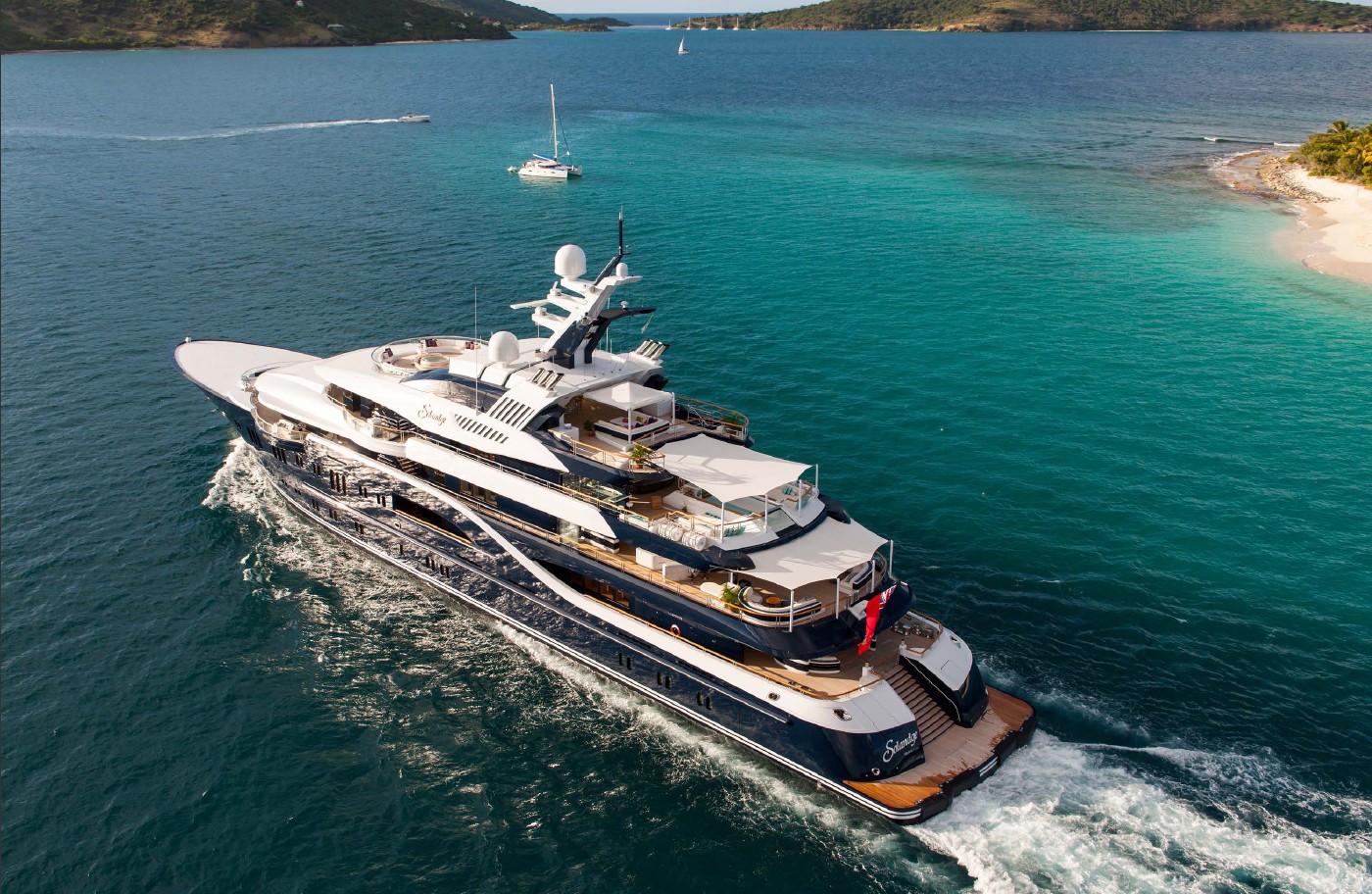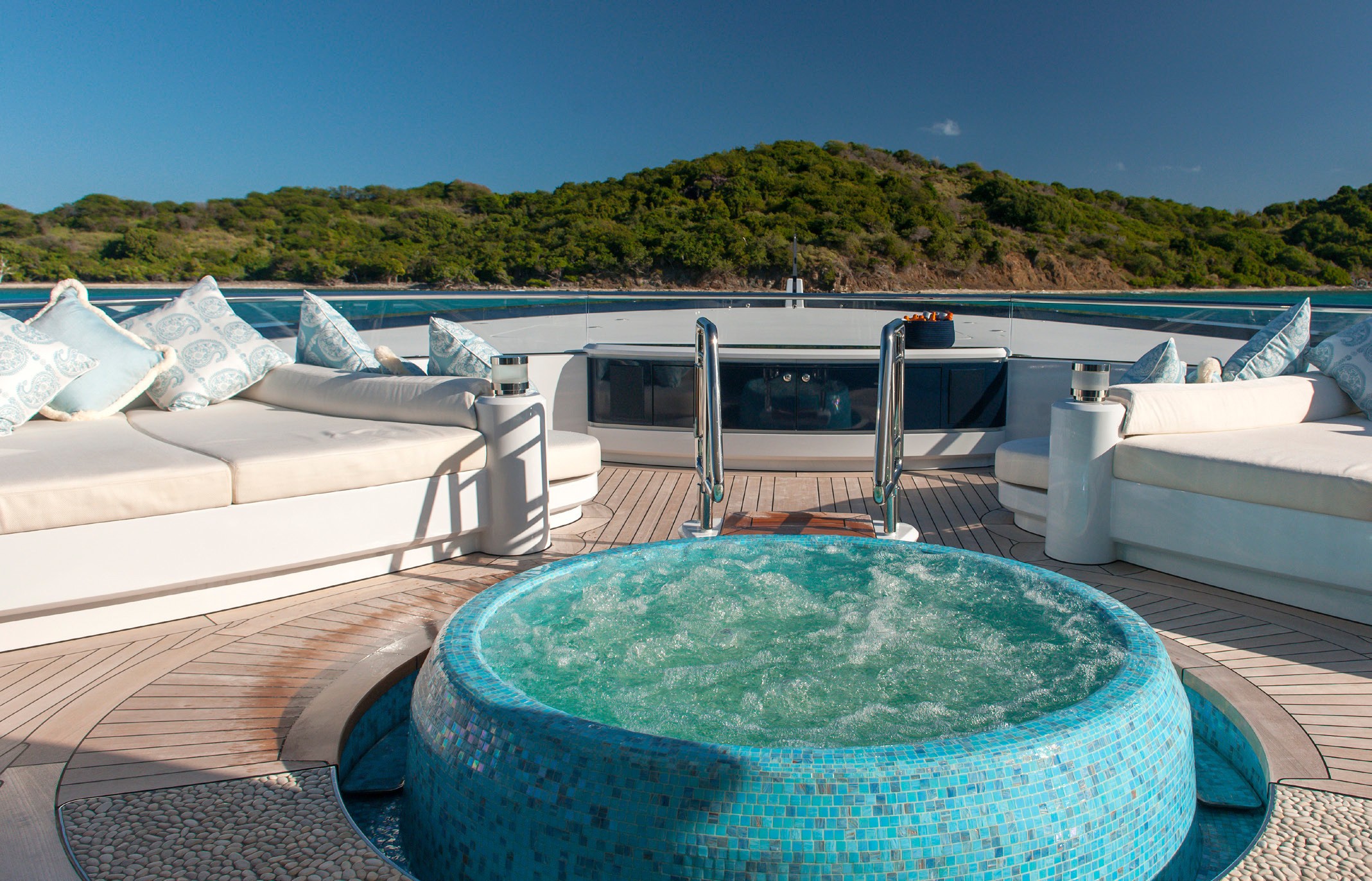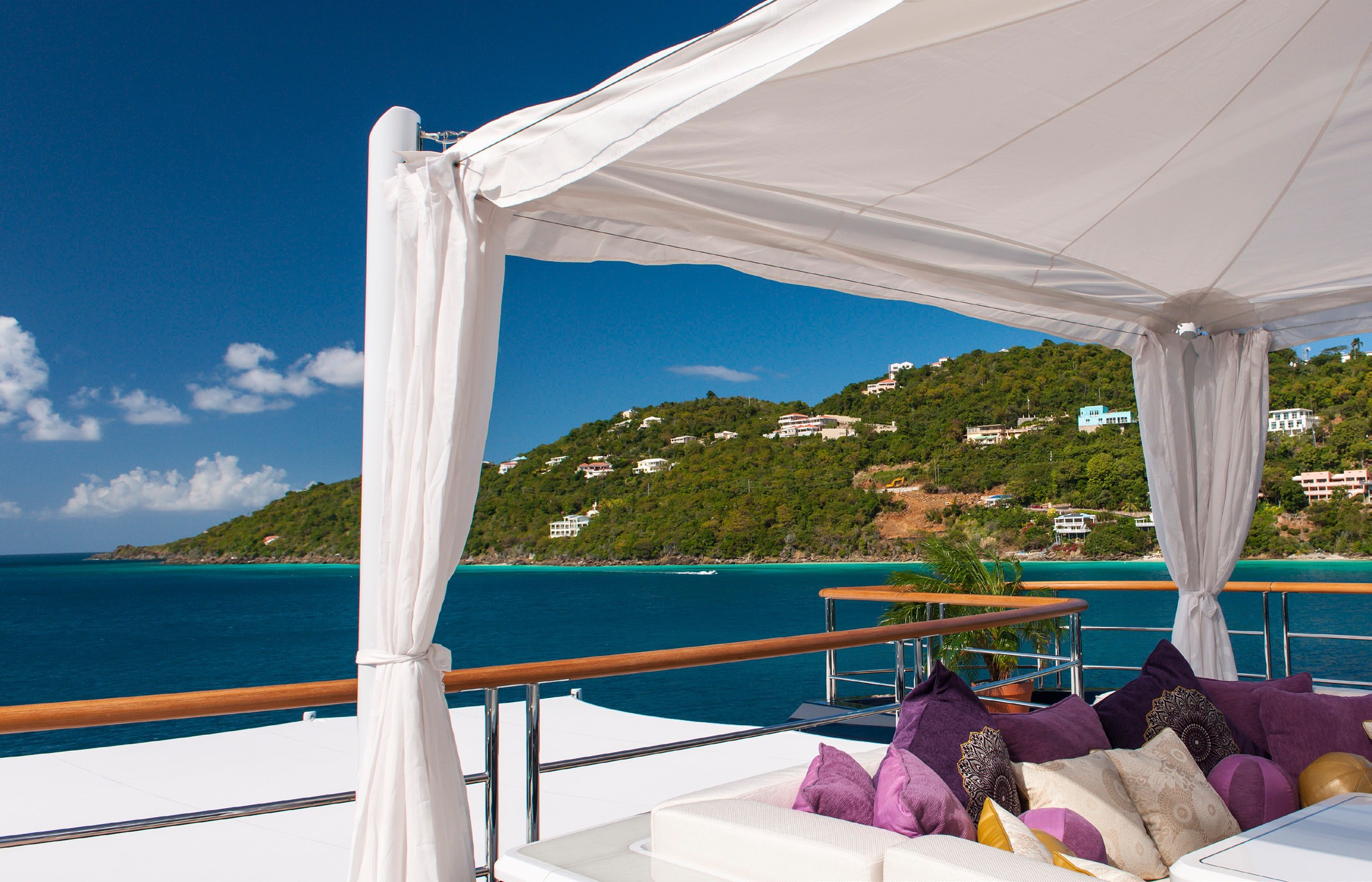 85m./279′2″
Builder: Lurssen
12 Guests / 8 Cabins
From: € 1 000 000 pw
The Solandge is an incredible vessel at 85M long. She is pretty, spacious, and graceful. At the front of the Solandge sun deck is a plush lounge area encircling a jacuzzi. The flowing white canopies contrast with gold and purple cushions, giving the Solandge a generous dose of elegance. 
The Solandge sundeck has a unique horseshoe-shaped bar. Her front jacuzzi converts into a dancefloor, complete with DJ equipment and mesmerising lights; she is a party yacht like no other. 
Katharine Superyacht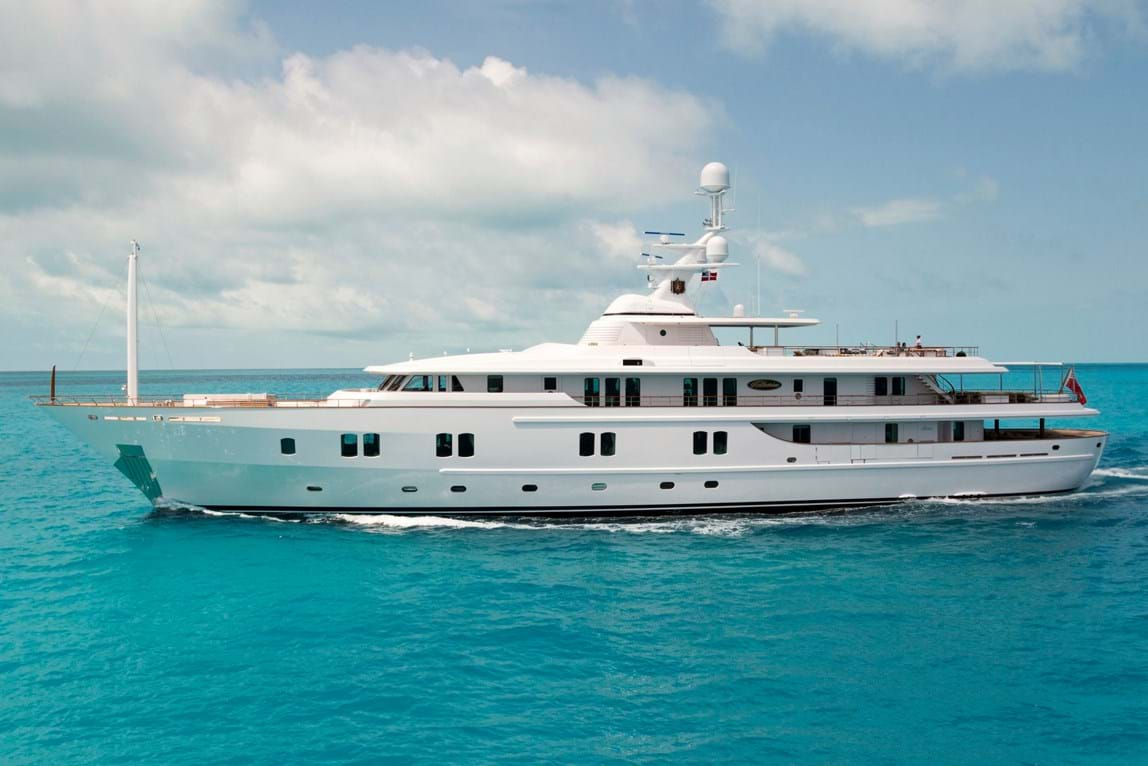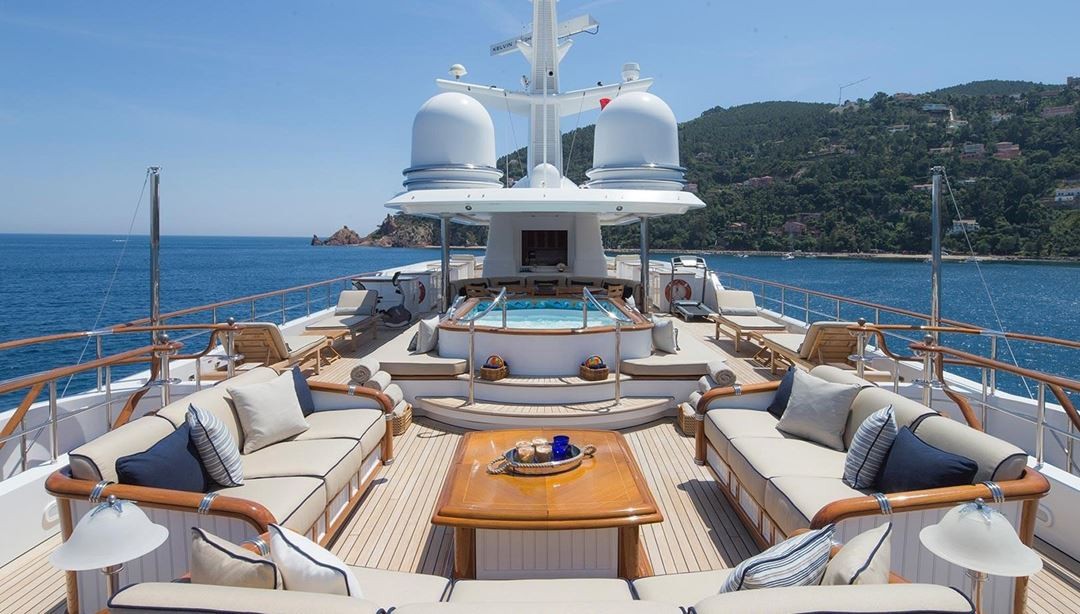 61m./201′1″
Builder: CRN Ancona
12 Guests / 6 Cabins
From: $ 340 000 pw
Next on the list of best superyacht sundecks is that belonging to Katharine. She has a classic canoe bow design. Her sun deck features a luxurious oversized jacuzzi lined with captivating mosaics. Charter the seas in the classic style and comfort that Katharine has to offer. Sink into her comfy sofas or lie back and relax on her soft sun loungers. 
Guests can dine alfresco on Katharine's spacious sundeck. It has enough space for 12 guests to dine in shaded comfort. She also has a 4K projector for you and your guests to enjoy movie nights. 
Illusion V Superyacht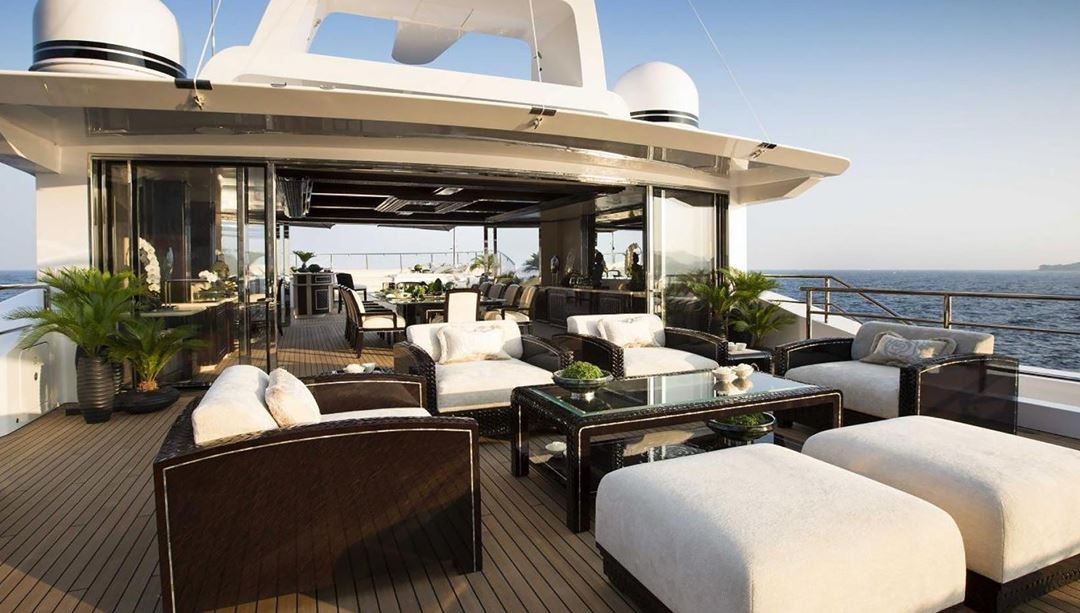 58m./190′3″
Builder: Benetti
12 Guests / 6 Cabins
From: $ 350 000 pw
The appropriately-named Illusion V is an eye-catching wonder. It has exquisite and intricate detail throughout. The Illusion V does a fantastic job at accentuating its luxury whilst maximising each square foot of its space. 
Upon entering Illusion V's sundeck, you will be struck by the fabulous seating area. Its white plush furnishings are reminiscent of soft, fluffy clouds. This beautifully compliments the teak flooring and creates a striking contrast against the dark wood panelling that lines the bottom of the sofas. An enclosed dining room separates the jacuzzi area from the sunbathing area, providing an element of privacy. 
Turquoise Superyacht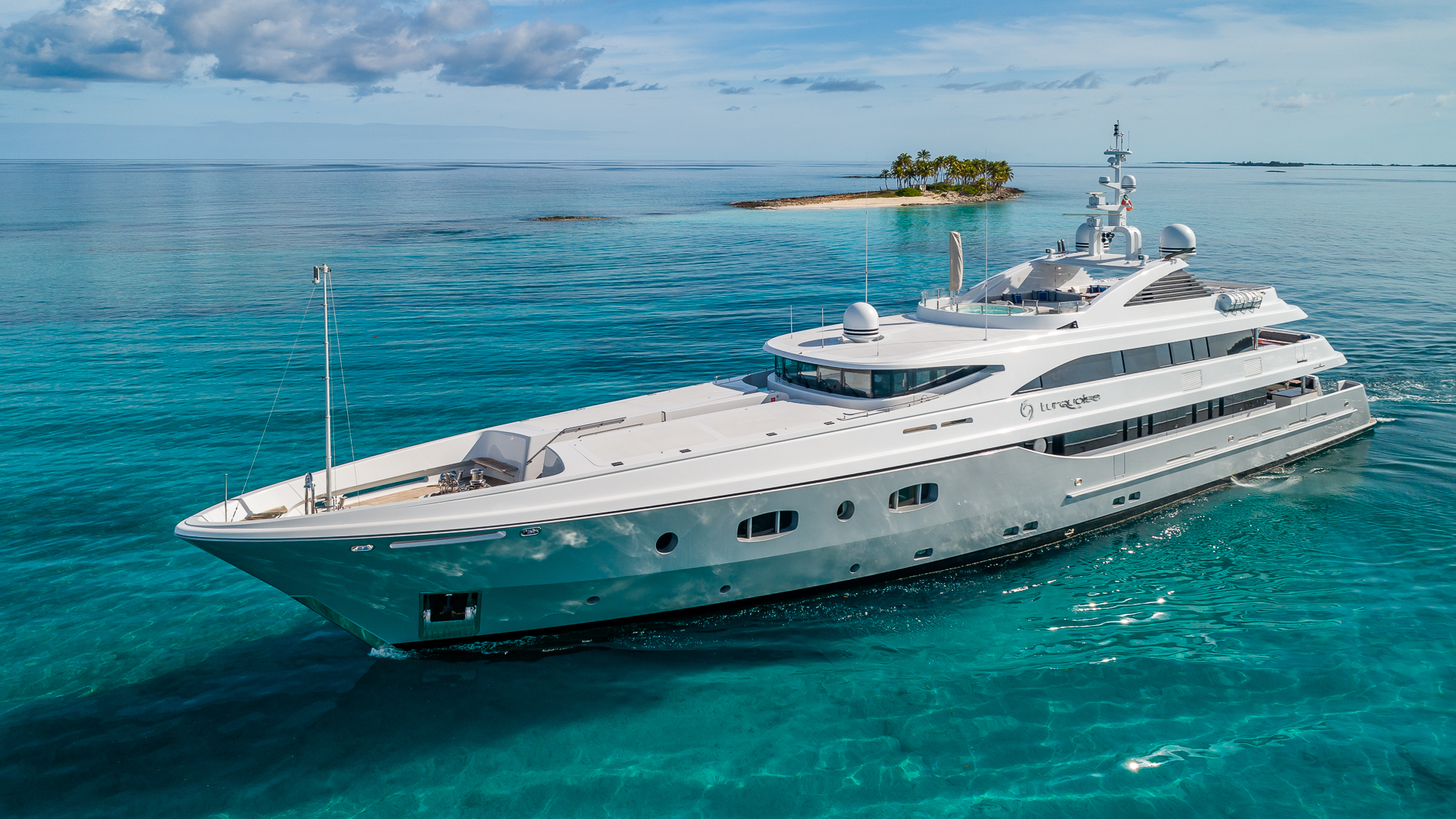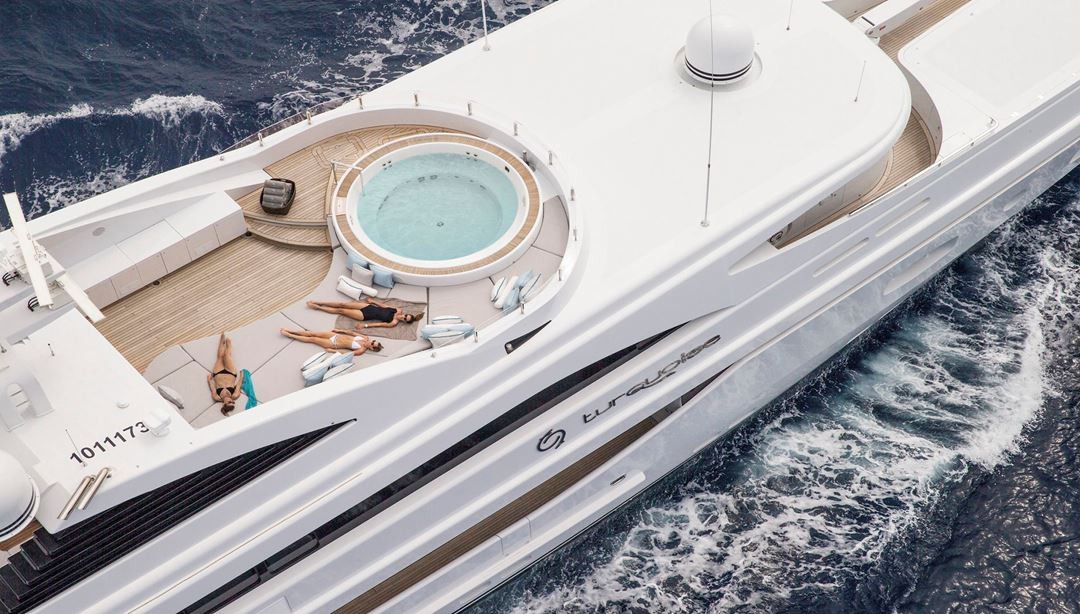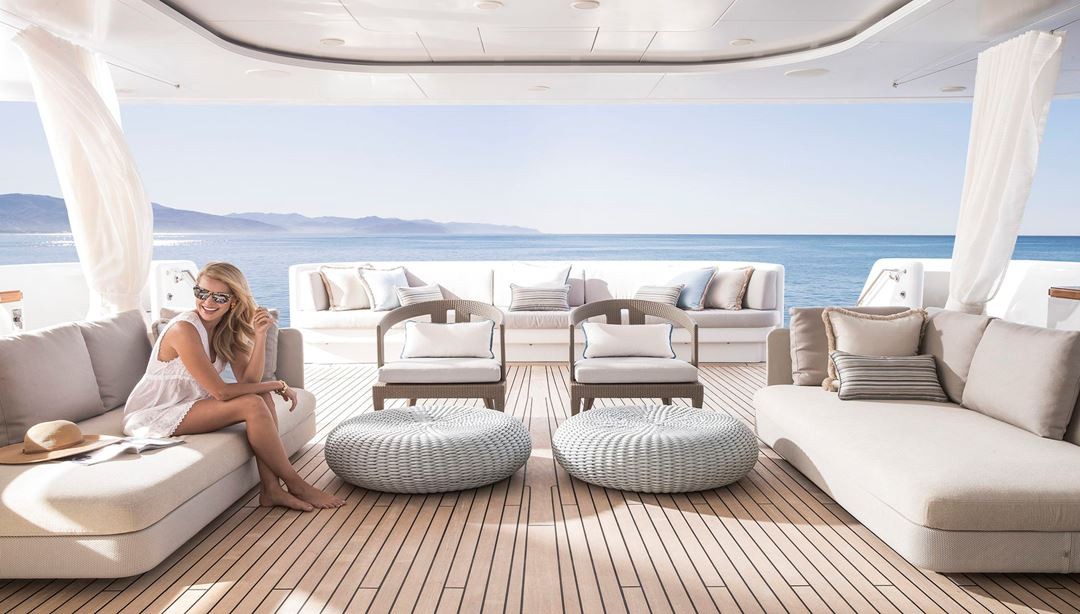 55m./181′9″
Builder: Turquoise
12 Guests / 6 Cabins
From: $ 280 000 pw
The Turquoise's sundeck is a haven of crisp whites and gentle neutral shades. Its plethora of soft, plush seating areas gives her a comforting, homely feel. The 55M Turquoise has a spacious sundeck with a warm, relaxing jacuzzi that is large enough for 14 people. It is famous for its barbeque and bar, along with its welcoming atmosphere and modern style. Turquoise is a perfect home-from-home.
Are You Ready For a Charter Yacht Adventure?
Chartering a yacht is a fantastic experience that you will never forget. There are many different sundeck styles, all unique and fabulous in their own right. Whichever yacht you choose, your sundeck space will be a perfect accompaniment to your charter yacht adventure.