Key Cruising Areas
Made up of stunning cities, long sun-drenched sands and world-famous islands, Spanish cruise areas are undoubtedly one of the best destinations in the Mediterranean. Most superyacht charters run along the Mediterranean coast, which includes 1,660 kilometers of mainland coastline and the Balearic Islands. The archipelago of Ibiza, Formentera, Mallorca and Menorca is a coveted destination for superyachts year on year.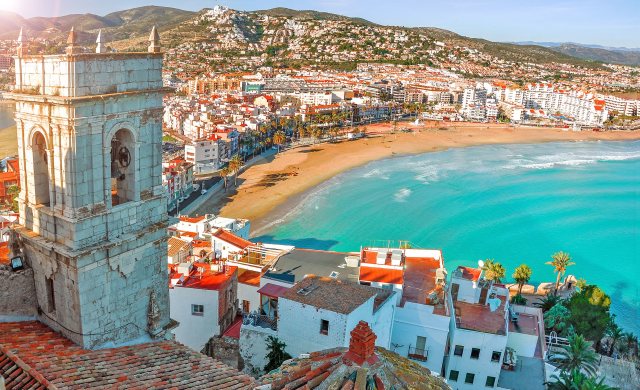 Yacht Hunters recommends
Yacht charters in Spain offer a number of different routes. Spain's Mediterranean coast is enormous, and year after year you can return to these places for a vacation, each time discovering something new. On the mainland, Barcelona, Valencia and Malaga continue to grow as yacht centers. For those seeking the cosmopolitan, urban life, Marbella, Barcelona and Valencia offer
astounding architecture, sophisticated cuisine and the hustle and bustle of modern cities. Barcelona is famous all over the world for its modernist buildings and outstanding, vibrant La Rambla boulevard. Valencia is full of splendor and glamour. Meanwhile, Marbella is the best holiday resort in the south of Spain, offering a plethora of water sports, with opportunities for fishing and watching dolphins.
Local Culture
Spain, being rich in passion, elegance and culture, boasts a wide range of outstanding cities, impressing beaches, gastronomic specialties and fascinating architecture. Spain is one of the most attractive places in the world to lounge on a yacht because its climate is mild, its people are lively, and its shorelines and islands are idyllic.
Mallorca

Ibiza

Formentera

Menorca

Mallorca
Mallorca the largest island in the archipelago has preserved its original unspoiled charm, with wrought iron balconies and attractive old squares. Its capital, Palma-de-Mallorca, often called "Little Barcelona," is a stop you just can't miss. Mallorca is very popular for a number of reasons: its magnificent shoreline, luxurious beach resorts, hidden coves, unique underwater wildlife, and amazing cuisine.
Ibiza
Despite often being called a party island, Ibiza does offer more tranquil and settled relaxation. In recent years, Ibiza has become a popular destination for family holidays. Ibiza offers lots of options for alternative relaxation for people tired of the crowds and noisy parties: the island is full of impressive temples, quiet villages, mysterious caverns, and brilliant beaches.

Formentera
Formentera is the smallest of the archipelago's four islands, lying to the south of Ibiza. The island's low-level energy attracts those tired of Ibiza's hedonistic madness. In recent years, Formentera has been recognized as a place with a unique atmosphere, simple but elegant, bohemian but with a touch of delicacy. If you charter a yacht to Formentera, you will find yourself in a paradise where the food is exceptional but you never have to wait for an available table, where the rural houses are extremely stylish, and the sea seems bluer than anywhere else in the Mediterranean.

Menorca
Tranquil and lazy Menorca has more beaches than Mallorca and Ibiza. Here you will also find isolated bays and clear water. Menorca is also notable for the largest concentration of historic monuments. The calm atmosphere and delicious cuisine guarantee an incredible level of relaxation and satisfaction during your stay and the rest of your life. Don't miss your chance to walk under its fig and olive trees.
Charter a yacht in Spain
Spain is one of the world's most attractive yachting destinations, with its mild climate and idyllic coastlines and islands.
Yacht Hunter consultants are available 24/7.