Indonesia is comprised of more than 17,000 islands, which span over 5000km between Asia and Australia, forming the largest archipelago in the world. As only 6000 of those islands are inhabited, Indonesia provides an amazing opportunity for a luxury yacht charter. Find your private stretch of sand as you discover idyllic hidden coves. Take in the views of the rice paddies tripping down the hillsides like giant steps, in beautiful Bali. Take a deep dive into the tranquil waters of the biodiverse Lombok. Revel in the nightlife of colorful, bustling Jakarta. Visit spiritual Borobudur for an awe-inspiring sunset experience. Make use of your surfing gear in the surfer's paradise, Sumatra. Indonesia is a tropical paradise like no other, with a stunning landscape of azure waters against lush green mountains and smoldering volcanos. Hop from one dreamlike island to the next, enjoying the luxury of private beaches and discovering incredible submerged landscapes that form an otherworldly paradise just under the surface.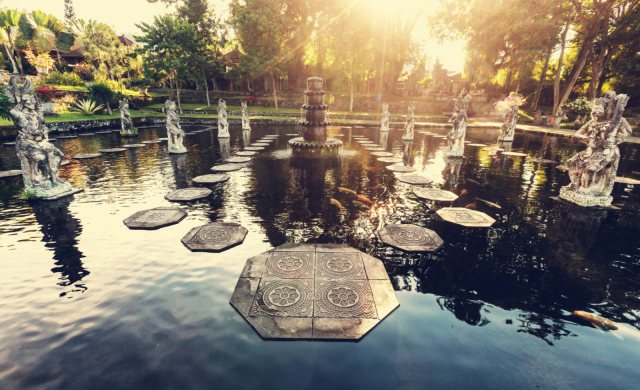 Reasons to visit
Boasting more than 17,000 islands, tropical Indonesia is a perfect location for a luxury yacht charter. Wake up with the sound of waves lapping up underneath you, take a dive in emerald, crystal clear waters, spot over 1000 types of exotic fish in charming Raja Ampat, enjoy a hike at the famous Mount Rinjani, and be amazed by the beauty of picturesque, gushing waterfalls like majestic Tiu Kelep.
Indonesia also boasts some of the very few pink beaches on the face of this earth and is considered one of the most acclaimed diving sites worldwide. Situated on the equator, Indonesia has a tropical climate, meaning that it's hot all year round. Even so, June to October are the driest and best months to visit. Make Indonesia the destination of your luxury yacht charter, you won't regret it.

Local culture and cuisine
Indonesia is centrally-located along ancient trading routes between the Far East, South Asia, and the Middle East, resulting in a mixture of cultures. Indonesian locals follow a multitude of religions, including Buddhism, Christianity, Confucianism, Hinduism, and Islam. As such you can spot small, picturesque Hindu and Buddhist temples, amongst the lush greenery, all around the country. Watch traditional local theatre and dance in colorful Jakarta, and discover a wide range of illuminating museums in Bali. Indonesian cuisine has diverse influences and varies greatly by region. Enjoy curries, noodles, spring rolls, fried rice ala nasi goreng, and delicious gado-gado with peanut sauce.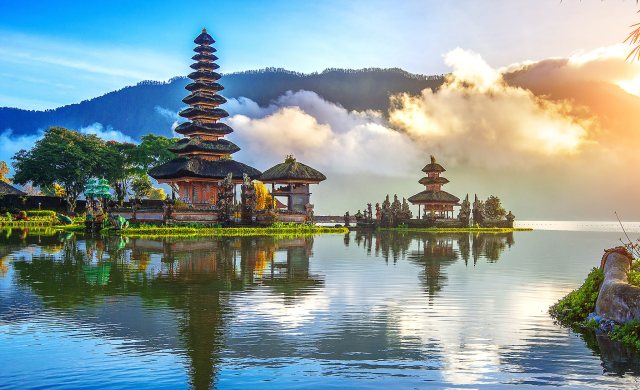 Best places for wining and dining
Just a stone's throw away from Nusa Dua beach in Bali sits upscale restaurant Soleil. This classy restaurant offers a comprehensive degustation menu, eight different kinds of fresh handcrafted pasta, and delicious fresh seafood. Ask your crew to book a table so you don't miss out. Something else worth mentioning is that Ubud is famous for its cocoa. Sample rich, delicious local chocolate or a cup of warm cocoa alfresco on the deck.
Yacht Hunter recommends - Don't miss!
Indonesia's Komodo National Park, which is a UNESCO Heritage site, is home to the infamous Komodo dragon and an oasis of wildlife and nature. From swimming with manta rays to being dazzled by bioluminescent plankton lacing the waves of the shore at night, Komodo island is the ideal setting for nature lovers. Take in the stunning landscapes, bathe in the crystal-clear waters, and at sunset pause at the extraordinary sight of bats flying just overhead. All in all, the natural beauty and biodiversity of Komodo National Park will leave you wanting more.
Indonesia Private Yacht Charter
Ready for the experience of a lifetime? Сharter a yacht today at yachthunter.com! Please contact us