Cuba is the largest of the Caribbean islands and is located just 145km off the US coast. Home to a vibrant city atmosphere and stunning UNESCO reserves, Cuba satisfies even the most demanding guests. With little outside access throughout the years, the land remains unspoiled. Take a dive in pristine waters and discover untouched white-sanded beaches lined with palm trees. Explore the crystal-clear turquoise waters and spot vivid marine wildlife. Step ashore and time travel back to the 1950s with old American vehicles peppering Cuba's colorful streets. Enjoy a night of salsa dancing and Cuban cigars in the bustling city center of Havana. Sip on a refreshing mojito at a lively Cuban bar. Roam the streets which are adorned with beautiful, colorful Spanish colonial buildings and enlivened with music busting out of every corner. Marvel at the locals who know how to show off their amazing salsa skills. Revel in the onshore nightlife and take repose on stunning tropical beaches during the day.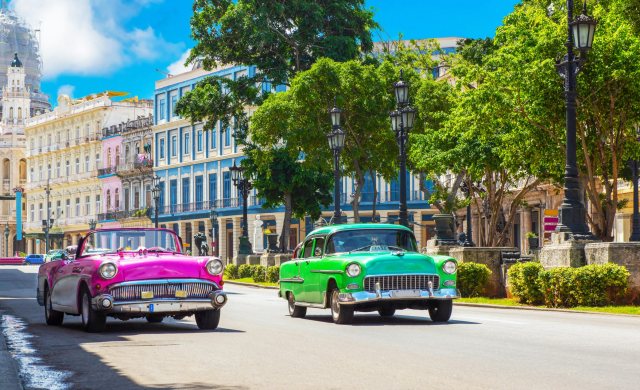 Reasons to visit
Cuba has been preserved throughout time and still holds its place as one of the must-visit destinations of a luxury yacht charter. With little existing luxury infrastructure, a superyacht is a perfect way to see the country in comfort and style. Home to multiple unspoiled UNESCO World Heritage sites and idyllic tropical beaches, beautiful reefs, and waters alive with sea life, Cuba offers wonderful diving and snorkeling. Anchor in Cayo Largo
del Sur for a diving experience you won't soon forget. Visit the north and its stunning coastline. Take some time to explore the sugar-white beaches and have a picnic under the swaying palms. Teaming with vibrant nightlife, an arts scene that rivals that of London, Los Angeles, and New York, delicious cuisine, and a rich culture of its own, Cuba will also satisfy your hedonistic side. Visit to enjoy a unique mixture of nature and culture.


Local Culture and Cuisine
Cuban culture is a mixture of Spanish, African, and the indigenous Tainos of Cuba, while the cuisine is a fusion of Spanish and Caribbean. A traditional Cuban meal consists of plantains, black beans, rice, ropa vieja (shredded beef), Cuban bread, and tropical fruits.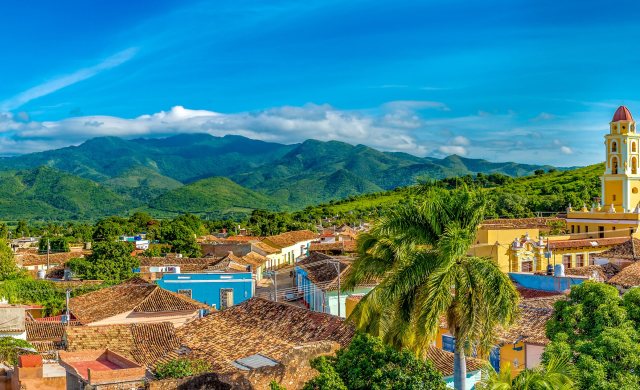 Best places for wining and dining
Just off the waterfront, La Guarida beckons guests to enter its enchanting neoclassical space and sample delicious Spanish cuisine. Ask the crew to reserve a table on the terrace, so you can enjoy dining alfresco, with impressive views overlooking the city and sea. Try mouth-watering eggplant caviar, with tomato coulis, and succulent pork with an orange reduction and honey. Top off the night by enjoying a local Cuban cigar, paired with a refreshing cocktail, right on deck.
Yacht Hunter Recommends - Don't miss out
Don't forget to visit the impressive Jardines del Rey archipelago, which is a UNESCO Heritage site. Located just off the north coast of Cuba, sits the 200-mile-long stretch of cays known locally as the 'Kings Gardens'. Explore the group of ten beautiful islets and enjoy unspoiled, virgin beaches and rich marine life, the likes of colorful fish, starfish, and dolphins that play very close to the shore. Break out the water sports for additional fun. Take a rejuvenating stroll on land amidst spectacular vegetation, and spot reptiles, exotic birds, and beautiful flamingos. Truly an exotic paradise.
Luxury Yacht Charter in Cuba
Don't miss out on unforgettable memories and stunning landscapes. A luxury yacht opens doors to the best of Cuba. Book a yacht with Yacht Hunter - contact us!