BACK
22 Mar 2023
Your perfect Greece yacht charter itinerary
Contact us to customize your itinerary for a Greek yacht charter!
Chartering a yacht offers a thrilling opportunity for exploration. Instead of being confined to a single destination for the duration of the holiday, it encourages travelers to maximize their adventure and travel experiences by visiting multiple locations.
Greece is a quintessential choice for those seeking a premium charter holiday experience. The country boasts an array of distinctive and alluring destinations, each offering a wealth of opportunities for discerning travelers to explore and immerse themselves in.
So here is the ultimate Greece charter itinerary, meticulously curated for the sophisticated traveler seeking an unrivaled holiday experience:
Day One: Athens
Find out more about luxury yacht charter in Greece!
Embark on your Greek charter vacation from the vibrant capital city of Athens, a destination brimming with rich cultural and historical landmarks waiting to be explored. With an abundance of attractions, we recommend a minimum of two days to fully immerse yourself in the city's allure.
A must-see is the iconic 2500-year-old Acropolis, a symbol of the city's ancient heritage. Another popular destination is the tranquil oasis of the National Gardens, nestled in the heart of Athens. Explore its winding paths and discover its charming little zoo, inhabited by peacocks, chickens, and wild goats.
From Athens to Hydra
Set sail on your luxury charter yacht towards the picturesque island of Hydra, nestled in the idyllic Argo-Saronic Gulf. Take the opportunity to visit the magnificent Bisti Beach, situated in a serene bay on the west side of the island. This charming pebbled beach boasts crystal-clear waters, ideal for snorkeling and exploring mesmerizing marine life.
As you sail into the bustling Hydra harbor, anchor your yacht and embrace the town's charm on horseback with Harriets Hydra Horses, a distinguished horse-riding establishment offering customized tours for all ages. From a 45-minute excursion to a full-day adventure, immerse yourself in Hydra's enchanting beauty on horseback.
Serifos
The next charter destination is the tranquil island of Serifos, located south of Kythnos in the Aegean Sea. With a population of approximately 1400, Serifos offers a secluded and peaceful retreat, perfect for unwinding and immersing oneself in serene surroundings.
Alongside its pristine beaches, Serifos boasts the intriguing Monastery of Taxiarches, welcoming visitors to marvel at its collection of religious artifacts, manuscripts, and rare books. Just a stone's throw away, the Chrysoloras Winery awaits, offering guided tours of its vineyard and tastings of its organic and natural wines. Please note, appointments are recommended during the off-season months.
Sefiros - Milos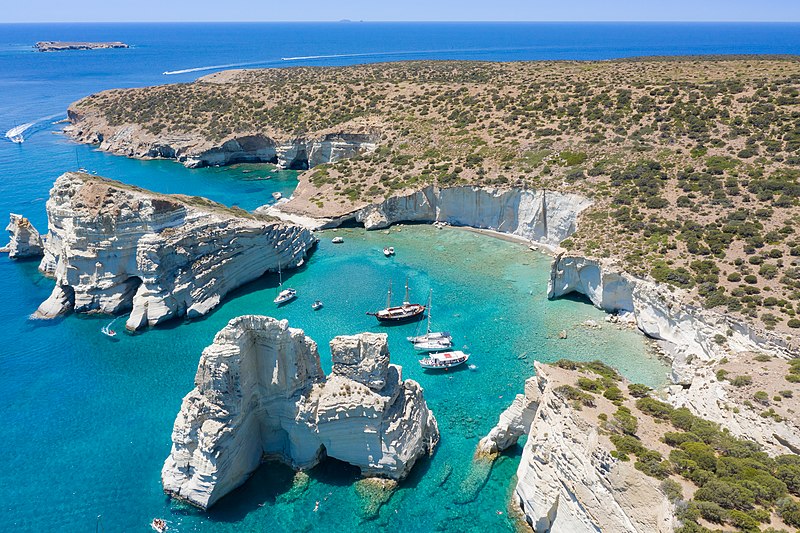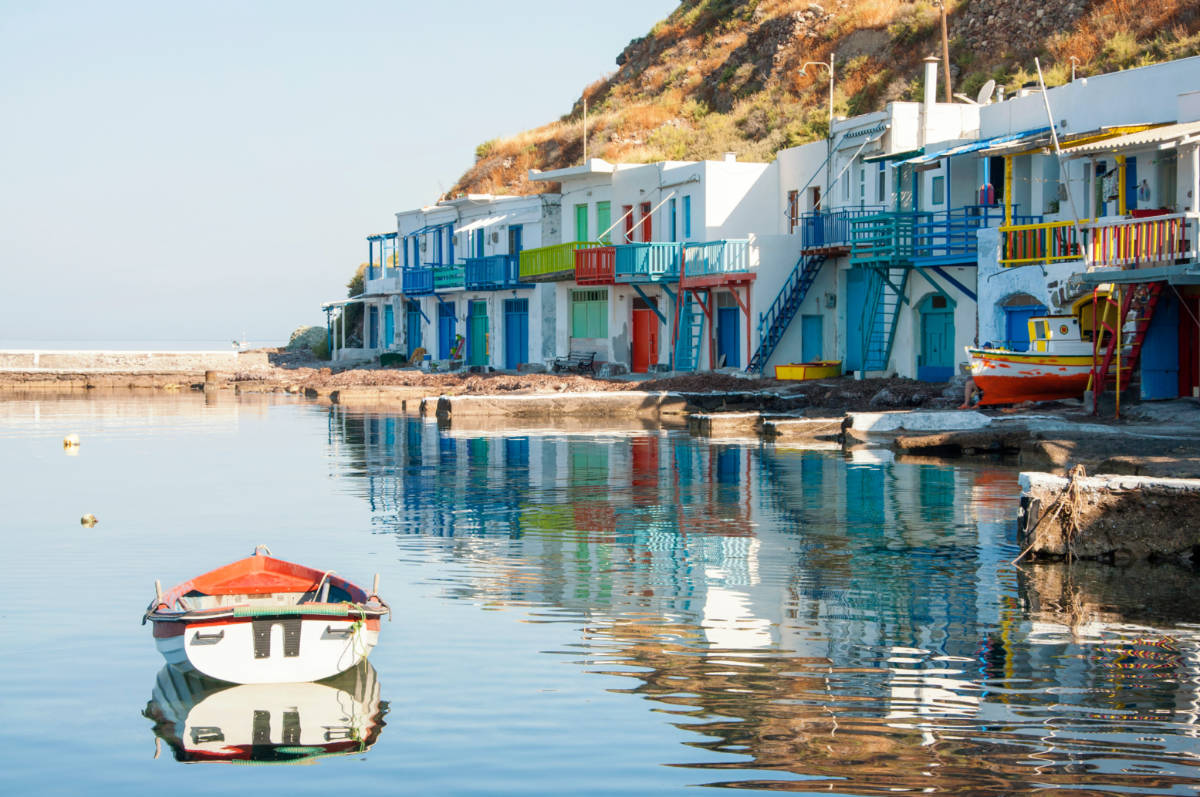 Milos, a stunning volcanic island situated in the Aegean Sea, boasts an awe-inspiring landscape, with its ivory cliffs juxtaposing against the sapphire-blue waters, a sight best admired from the comfort of your yacht. While there, be sure to explore the marvel that is Sarakiniko Beach, located in the island's northeast, featuring unique volcanic rock formations that will transport visitors to the lunar terrain.
Highly recommend a canoe ride to explore the island's mesmerizing sea caves, including the Papafragas Cave, located in the north of Milos. Nestled between towering cliffs, this picturesque location boasts a secluded sandy beach, perfect for a serene getaway.
Santorini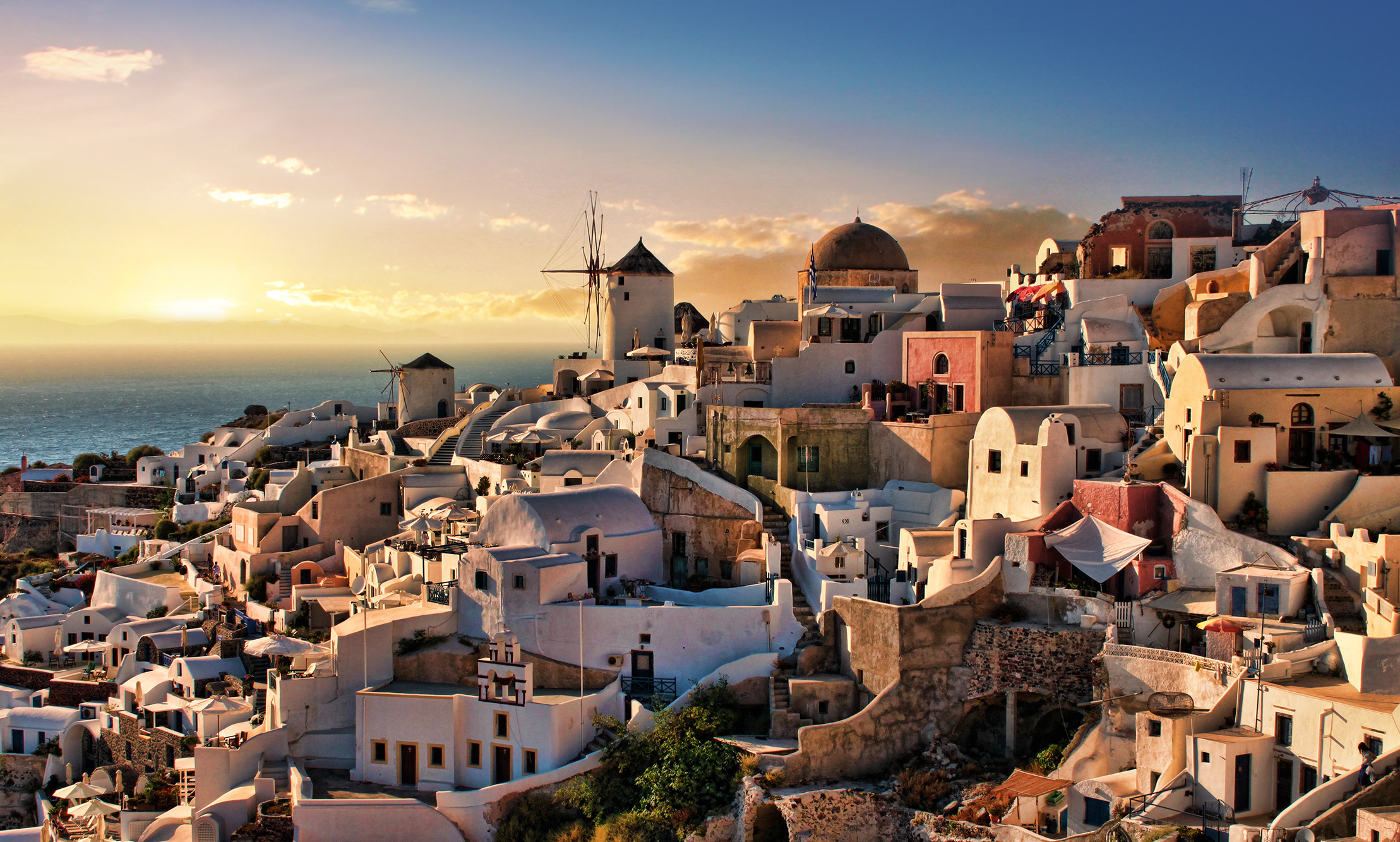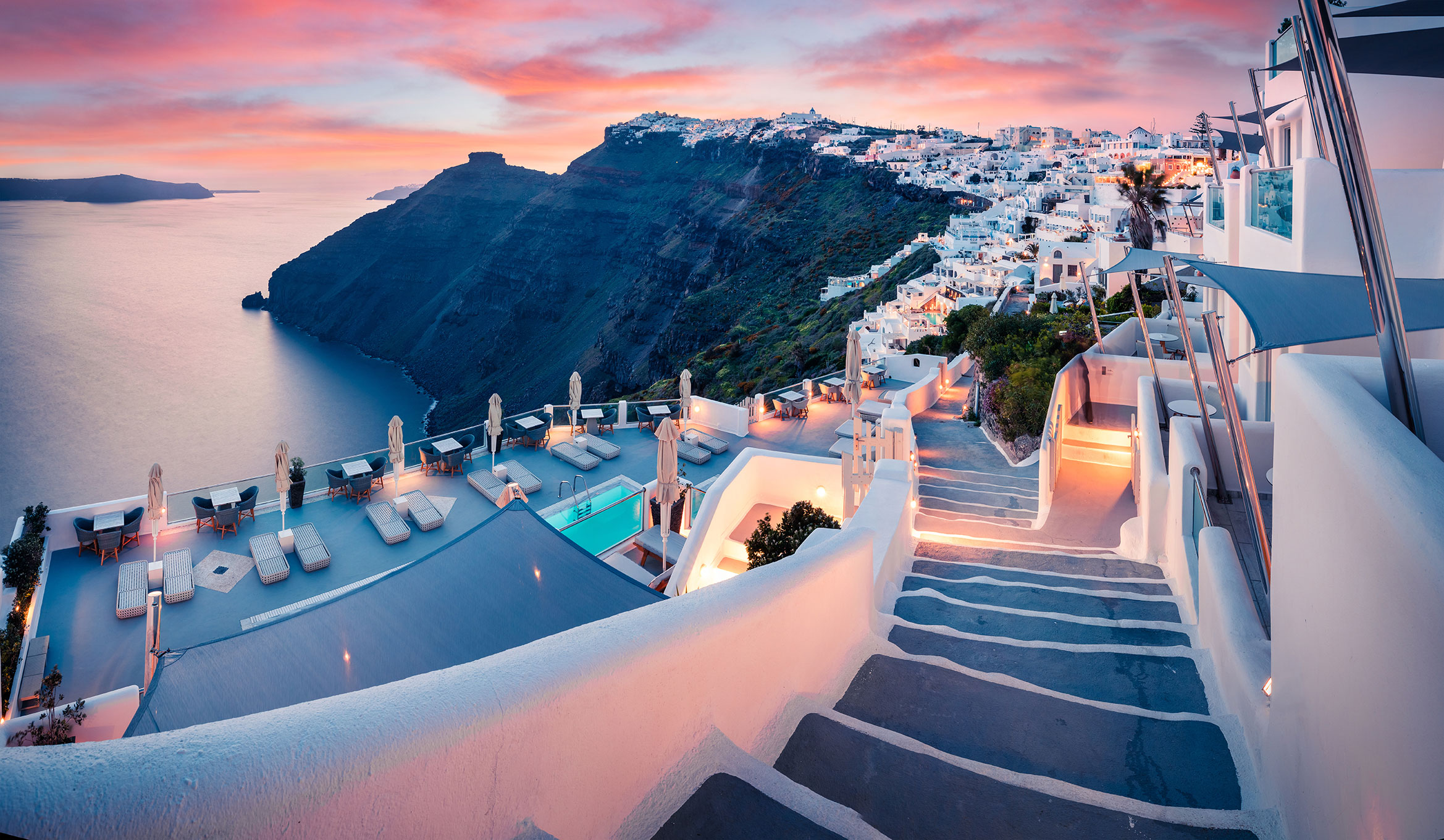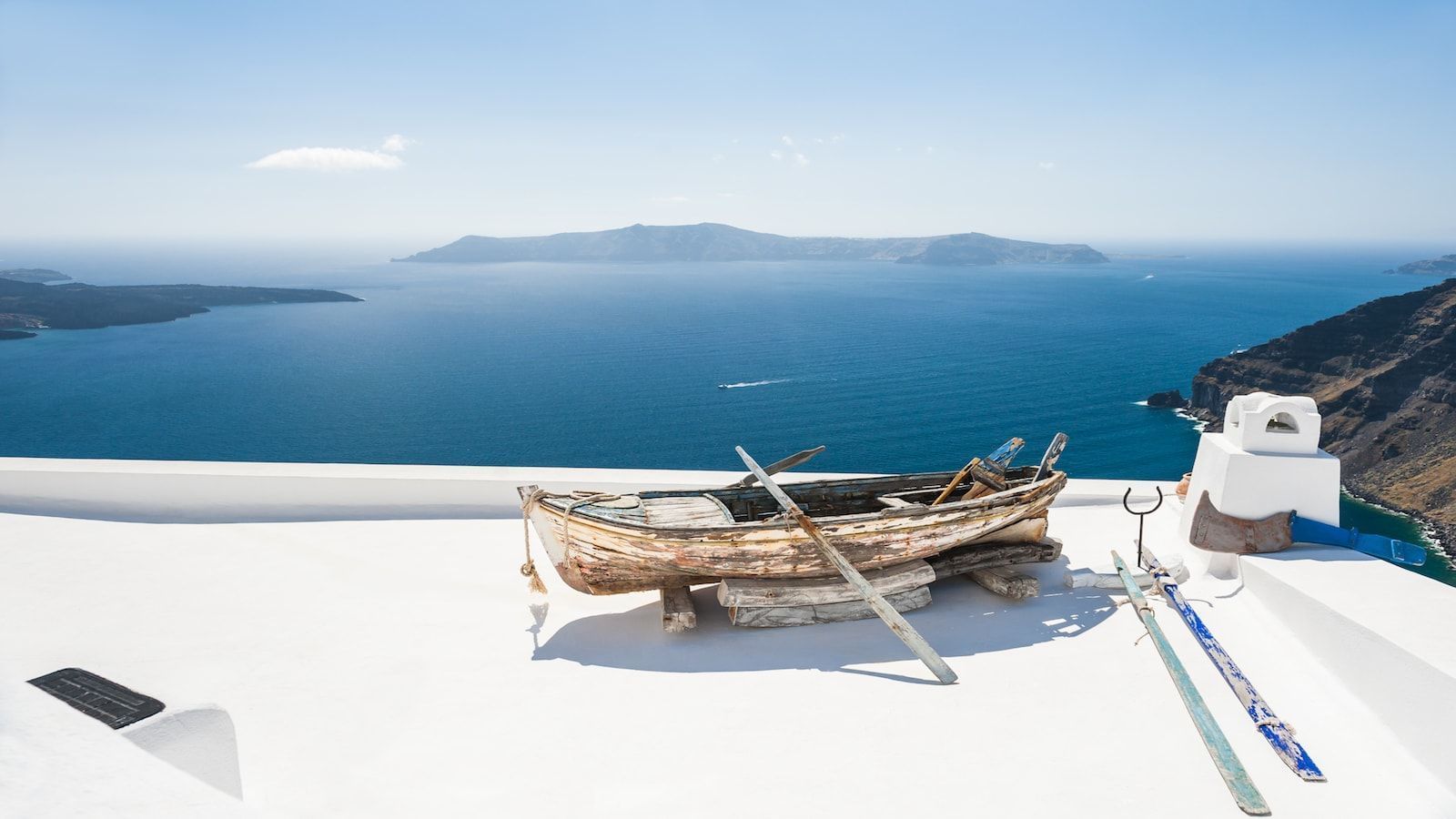 The journey from Milos to Santorini by motor yacht typically spans 3-5 hours, contingent upon weather conditions and yacht capabilities. Santorini, renowned globally, beckons with its exceptional wines and local cuisine, as well as its iconic cliffside villages offering breathtaking views of the sunken volcano. A sojourn to this idyllic paradise with a significant other is a cherished aspiration for those acquainted with even a singular image of the island's fabled Caldera.
Additionally, the island is home to picturesque beaches boasting a varied spectrum of sand hues, including black, red, and white, providing ample opportunity for lounging and relaxation. Don't forget to ask your crew to set up a lovely picnic for you to enjoy on one of the island's stunning beaches!
Ios
Nestled within the heart of the Cyclades, Ios is a petite yet vibrant island renowned for its bustling nightlife, replete with an array of bars, cafés, clubs, and restaurants, as well as its pristine beaches boasting crystalline waters. Take a break from your staid and measured routine, and immerse yourself in the vivacity of Ios. Stroll through the lively bars and restaurants, embracing the island's infectious energy.
Ios exudes the quintessential Greek island atmosphere, comprised of clusters of whitewashed buildings with blue rooftops dotting the hillside, an amphitheater, and sun-kissed beaches cascading into the sapphire sea. The charming port of Ios, featuring the distinctive Church of Saint Irini with its elegant dome, is located within a protected bay along the island's western coastline.
Kythnos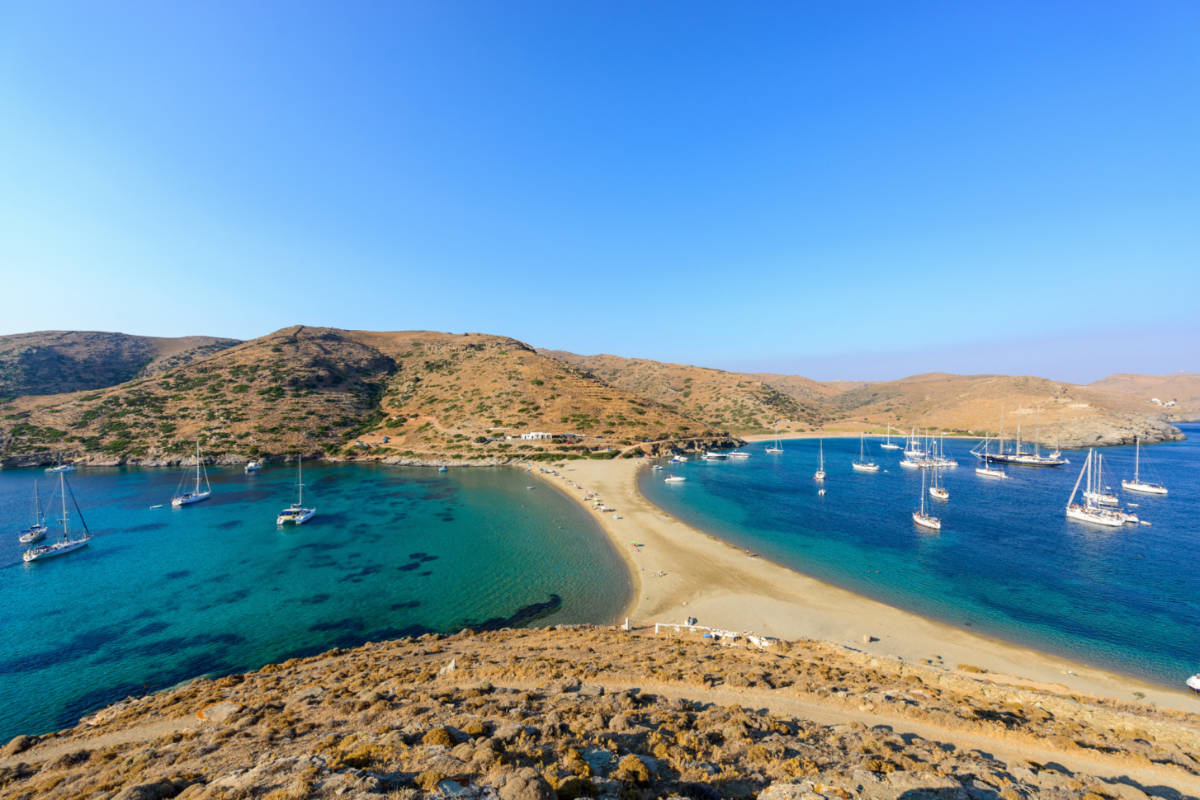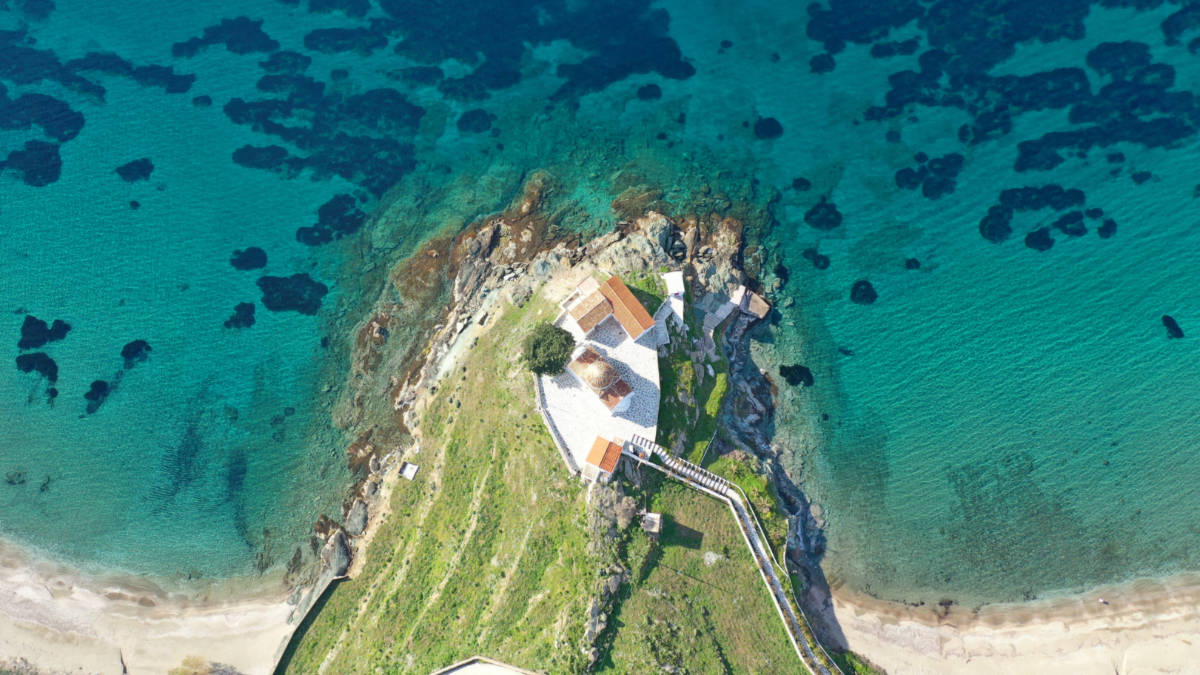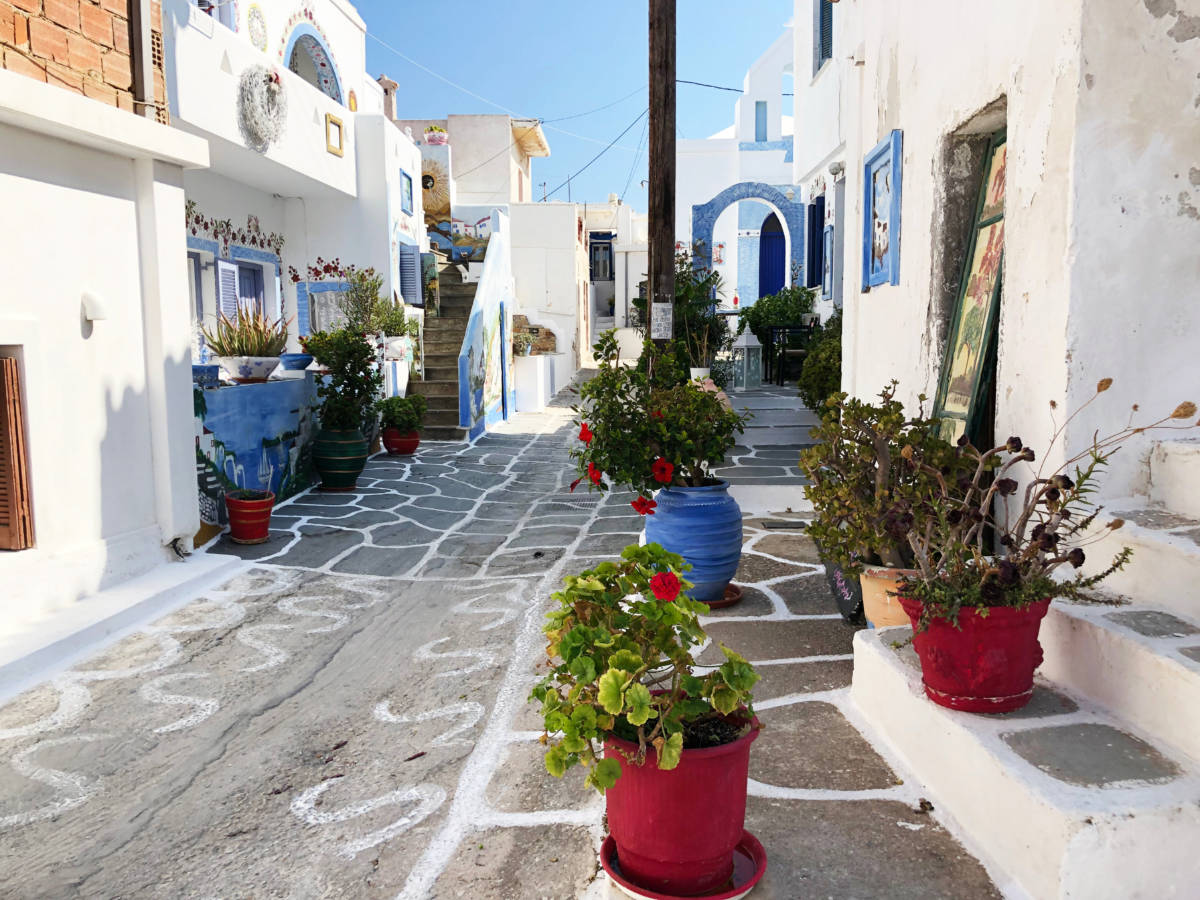 Kythnos is a pristine island, graced with numerous picturesque anchorages and ports, most of which are defined by cliffs cascading into the sea. The island's understated and unpretentious character provides a serene respite after visiting the vibrant island of Ios. Discover an authentic Greek experience on the sun-kissed shores of Kythnos, while exploring the diverse cruising areas that abound.
Drop anchor in the mesmerizing Kolona and Fikiada Bays, separated by a lengthy sandbar, and savor the crystal blue waters for a day of blissful relaxation. The well-established Loutra Port serves as the island's primary harbor and offers the most protected anchorage on Kythnos.
Back to Athens
Embarking on a return trip from Kythnos to Athens via motor yacht typically spans a leisurely 3-4 hours. We advise utilizing this time aboard to soak up the sun, savor panoramic vistas, and relish delicious onboard dishes and cocktails.
Upon arriving in Athens, explore the local markets and shops to immerse yourself in the city's vibrant culture and take home cherished mementos. Some popular shopping areas in Athens include the bustling Monastiraki Flea Market and the chic boutiques of Kolonaki.
When embarking on a charter yacht holiday in Greece, one can expect an abundance of opportunities for exploration and indulgence. The plethora of sights and activities available is sure to leave any traveler fulfilled. For an all-encompassing experience, it is highly recommended to include the aforementioned destinations in your itinerary. This is certain to make for an exceptional and unforgettable charter holiday.