BACK
24 Dec 2021
THE 5 MOST EXPENSIVE SUPERYACHTS SOLD IN 2021
2021 was one of the best years for superyacht sales, we heard announcements of successful sales of yachts every week. In total more than 1,000 yachts were sold! Some of them were sold at record prices. Here is a selection of the most expensive yachts on the secondary market in 2021!
Octopus (Lürssen)
126 m / 2003 
Price: €235,000,000
The famous research superyacht, built by Lürssen and designed by Espen Øino, was sold this summer and will be available for charter as soon as it is launched. It's equipped with two helicopter landing pads, an ROV, and a submarine for 8 people. This explorer is ideal for researching far off corners of the world! Octopus fits up to 26 guests in 12 cabins and is considered the largest research superyacht in the world.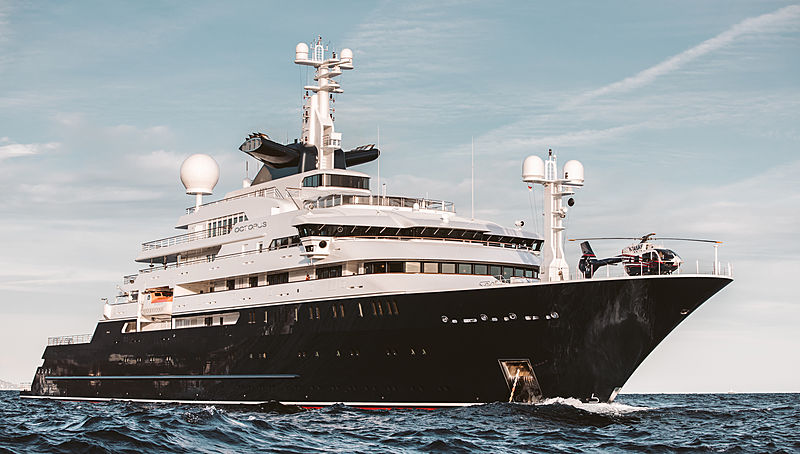 Man of Steel - ex: Seven Seas (Oceanco)
86.01m / 2010
Price: €131,000,000
Man of Steel was sold in just 5 months after being put up for sale this year! Its stylish, fast-paced exterior lines were thought up by the Italian bureau Nuvolari Lenard and Molly Isaksen, the latter of which was responsible for the amazing interior of the yacht. Man of Steel fits 20 guests in 9 cabins, including a full-width master cabin with its own private deck. Its glass lift serving all four of its decks is one of the yacht's most outstanding features, as well as its gym, massage room and steam room.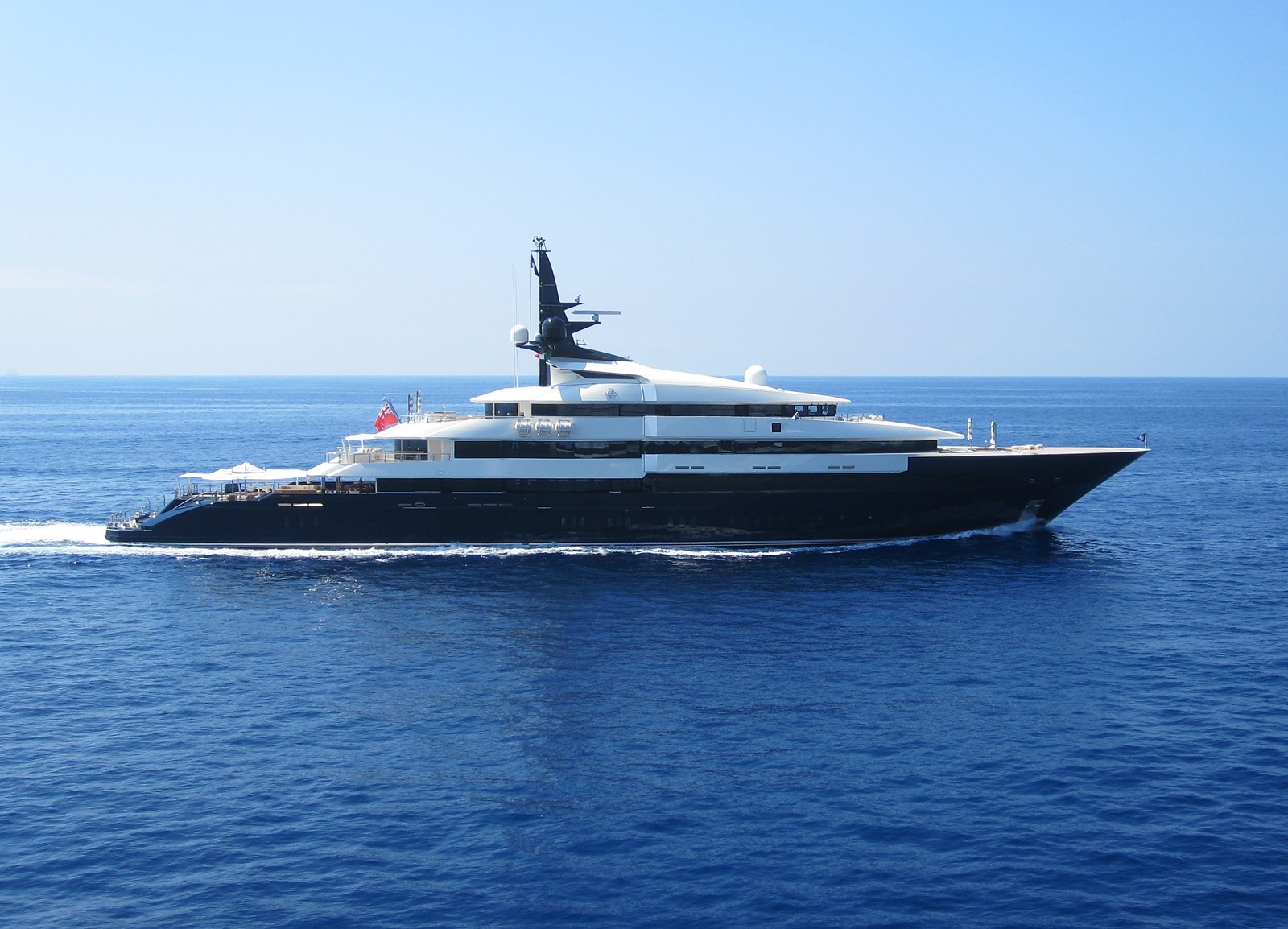 Lady Moura (Blohm & Voss)
104.85 m / 1990 
Price: $125,000,000
Lady Moura was built by Blohm & Voss in 1990 as part of a project by Luigi Sturchio. This seven-deck yacht has a total area of 2,600 m2, as well as a swimming pool, helicopter pad, and multiple dining and lounge areas in the open air. Lady Moura is considered a beach club pioneer with its easier access to the water both port and starboard.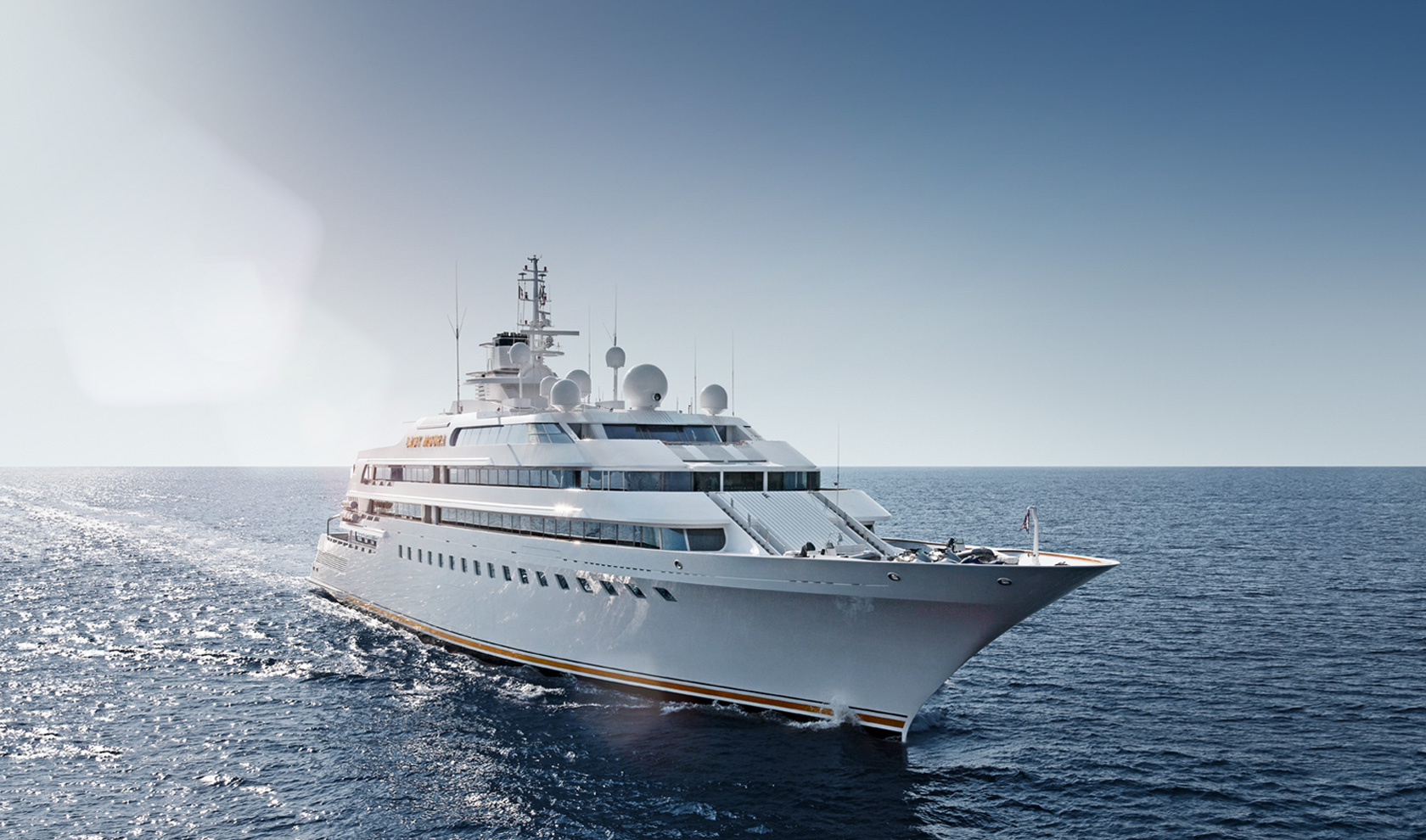 Arbema - ex: Azteca (CRN)
72 m / 2010 
Price: €65,000,000
The superyacht Arbema, previously known as the Azteca, is one of the largest known superyachts put up for sale for cryptocurrency, though the payment method for its purchase has not been confirmed. It was built in 2010 by CRN and is still serviced regularly, the last time it was reequipped was in 2021. Nuvolari Lenard developed both her luxurious outer lines, and its original interiors. The yacht fits 16 guests in 8 cabins.
Halo (Feadship)
57.47 m / 2015 
Price: €64,000,000
It was designed by Harrison Eidsgaard and was sold just two months after it was put up for sale! The 1001 GT has a three-deck layout and a variety of outdoor dining and lounge areas, including the main aft. It has a special Compass tender and a wide selection of water toys, scuba diving equipment, and a helipad on the bow. It fits 12 guests in 6 cabins. Its luxurious interiors were designed by Bernardi + Peschard.
Don't forget that Yacht Hunter is providing full yacht service as of 2022. You can buy and sell motor yachts, sailing yachts, superyachts, and mega yachts with Yacht Hunter.
Leave a request on a yacht for sale that you like in our open catalogue or contact a Yacht Hunter consultant for a personal yacht selection.