BACK
14 Mar 2023
SUPERYACHT'S KEY FEATURES - PART II
When it comes to a superyacht charter, few experiences can compare to the opulence of a superyacht. Private yachts are the epitome of extravagance, boasting an array of features that cater to the most discerning of tastes. Among the yacht's key features, swimming pools, saunas, and steam rooms stand out as key amenities that elevate the onboard experience to new heights of indulgence. When it comes to choosing a superyacht for the next charter vacation, we highly recommend prioritizing these key features.
Swimming Pools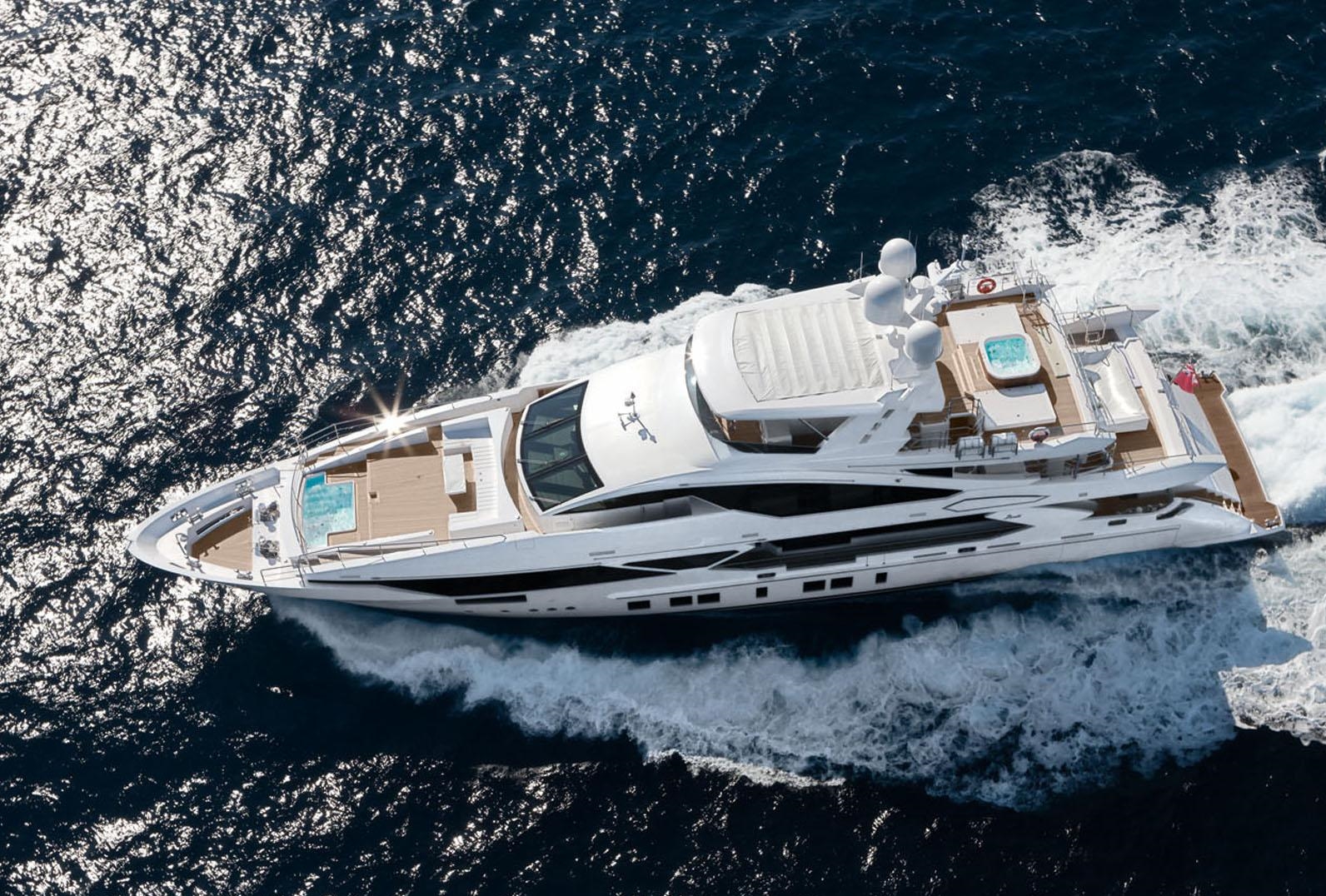 Check yachts with swimming pool:
NOMAD
70m./228′0″
12 Guests 6 Cabins
From €380000 pw
OKTO
66m./217′10″
11 Guests 6 Cabins
From €480000 pw
SILVER FOX
48m./156′2″
12 Guests 5 Cabins
From $240000 pw
EMINA
43m./139′9″
12 Guests 6 Cabins
From $196000 pw
ADAMARIS
42m./138′10″
12 Guests 6 Cabins
From €150000 pw
Onboard a superyacht luxury is the name of the game. And what better way to indulge in opulence than by taking a dip in your private swimming pool while cruising the open sea? Superyachts with swimming pools have become increasingly popular in recent years, with yacht designers and builders constantly pushing the boundaries of what's possible.
One of the key features of a superyacht swimming pool is its size. Some measuring over 10 meters in length. They are often located on the yacht's main deck, providing a stunning view of the surrounding ocean.
Another important feature of superyacht swimming pools is their design. Many are custom-built to complement the yacht's overall aesthetic, with features like mosaic tiles, underwater lighting, and infinity edges adding to the pool's visual appeal. Some pools even incorporate unique features like built-in waterfalls or Jacuzzis.
Of course, safety is also a top priority when it comes to superyacht swimming pools. Many feature advanced filtration systems to keep the water clean and clear, as well as safety features like non-slip surfaces and automatic covers.
Overall, a swimming pool is an essential feature of any superyacht that aims to provide the ultimate in luxury and relaxation. Whether you're looking to take a refreshing dip or simply soak up the sun on a comfortable lounger, a superyacht swimming pool is sure to provide an unforgettable experience.
The 85m superyacht O'Ptasia is not only equipped with all the amenities you could ever want, but it also boasts a beautiful swimming pool on board. The pool, located on the yacht's sundeck, offers a serene escape from the rigors of life at sea. With crystal-clear waters and comfortable lounge chairs, guests can soak up the sun and enjoy the stunning views while sipping on a cocktail or two.
SPA and Massage rooms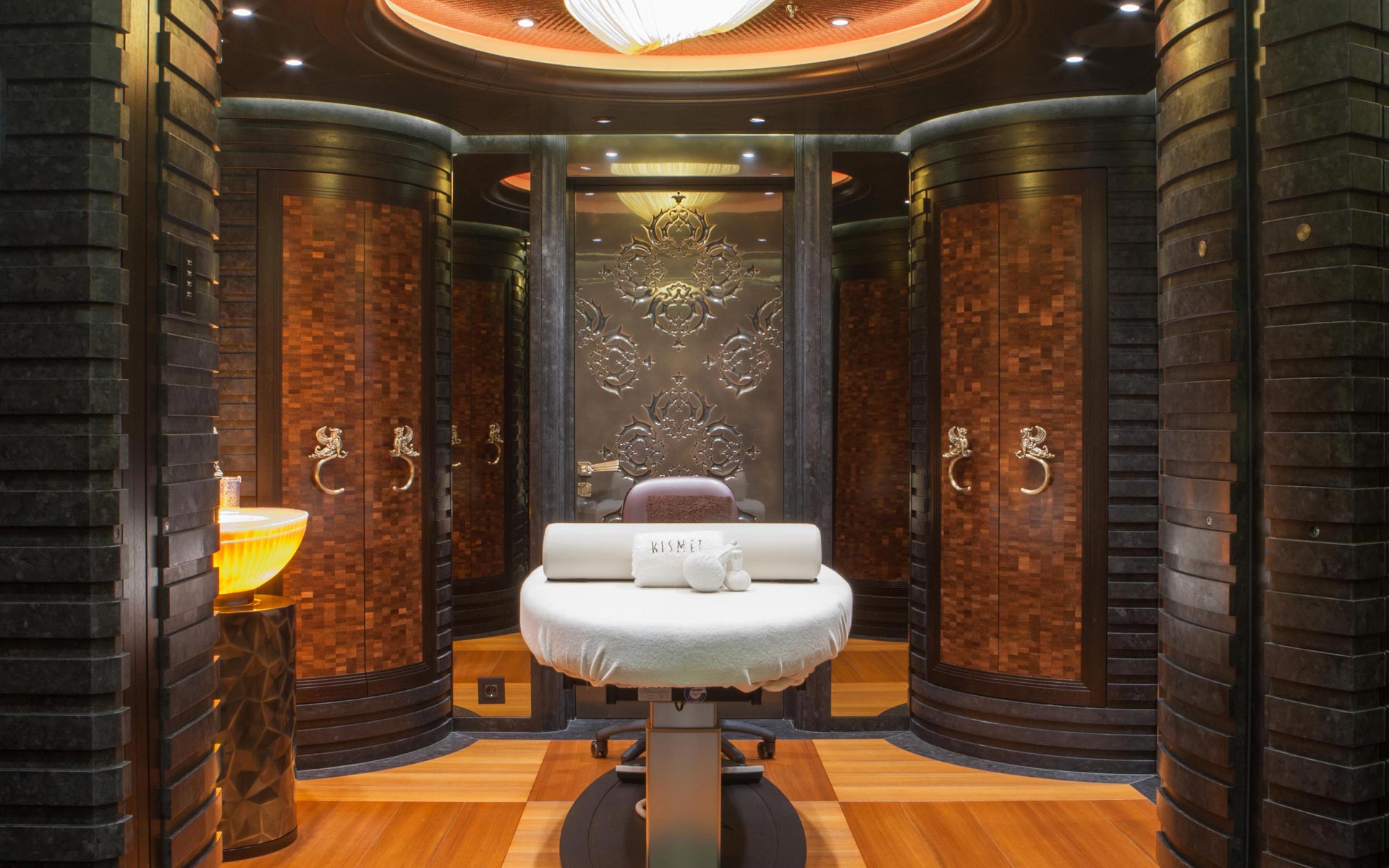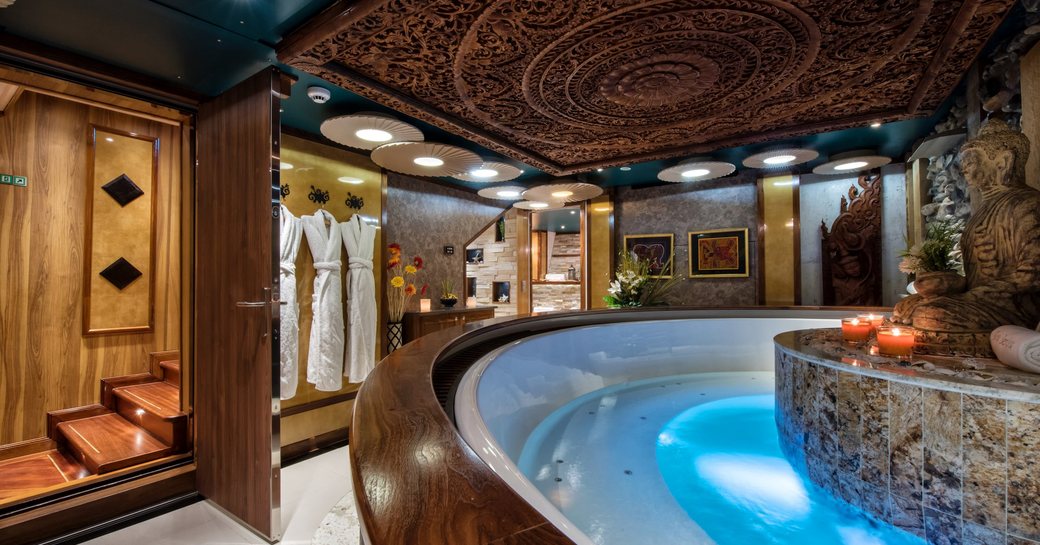 Superyachts are designed with the most discerning of travelers in mind and boast an array of lavish features to ensure an unforgettable experience. One such feature that is popular among superyacht charter guests is the inclusion of spa or at least massage salons on board that provides the ultimate in relaxation and pampering, with world-class facilities and treatments to rejuvenate mind, body, and soul. On-board spas are designed to offer the ultimate relaxation experience, with features such as saunas, steam rooms, and hot tubs. Professional masseuses are also available to provide guests with a range of therapeutic treatments, including deep tissue massages, aromatherapy, and reflexology. This provides a perfect way to unwind after a day of adventure on the water or explore exotic destinations.
Saunas and Steam rooms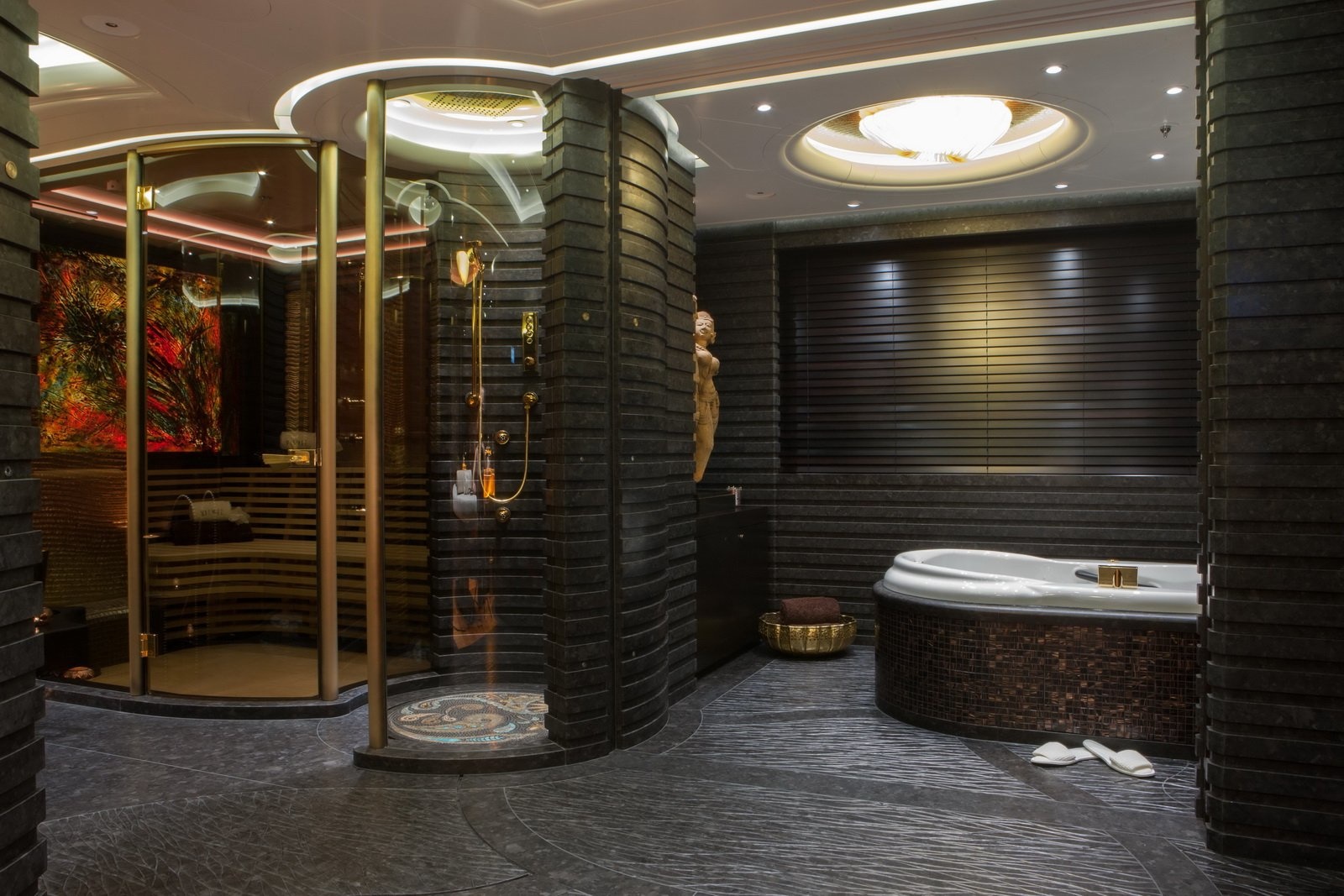 Check yachts with Saunas:
KISMET
95m./312′4″
12 Guests 7 Cabins
From $ 1 200 000 pw
CLOUD 9
89m./290′4″
12 Guests 7 Cabins
From € 1 000 000 pw
SERENITY
72m./236′3″
28 Guests 15 Cabins
From € 550 000 pw
STARSHIP 185'
56m./185′0″
12 Guests 6 Cabins
From $ 275 000 pw
OASIS
48m./155′10″
12 Guests 6 Cabins
From € 160 000 pw
Superyachts with saunas offer a truly indulgent experience for guests, providing the perfect place to unwind and relax after a day spent exploring the open waters.
Saunas have long been associated with health and wellness, and many superyachts have incorporated them into their design as a way to provide their guests with a truly rejuvenating experience. From traditional Finnish saunas to high-tech infrared models, there are a variety of saunas available on the market that can be custom-built to suit the needs of any yacht owner.
From steam rooms to dry saunas, these spaces are typically equipped with high-end features like marble accents, customizable lighting, and advanced sound systems. And while they may be a staple of high-end spas on land, saunas on superyachts are nothing short of breathtaking.
Whether you're looking to soothe your muscles after a workout or simply want to indulge in some self-care while at sea, a sauna on board a superyacht is the perfect place to do just that. So why not treat yourself to the ultimate in luxury and book your next yacht charter with a sauna on board? You won't regret it.
Some of the superyachts from the Yacht Hunter's charter catalog that feature saunas as key amenities include the 126-meter Octopus, which boasts a Finnish sauna with panoramic ocean views; the 72-meter Serenity, which features a Turkish hammam and a Finnish sauna; the 90-meter Dar, which has a state-of-the-art infrared sauna.
Which Key Features Are You Excited About?

Contact us - we will help you tailor your holiday to your requirements, helping you to make the most of your holiday of a lifetime
These are just three of the key features of a luxury superyacht. Which ones will you choose for your charter yacht getaway? If you want to explore even more features, you can check out our article "Superyacht's Key Features - Part 1". You are sure to find some inspiration for planning your perfect superyacht charter holiday.