BACK
6 Feb 2023
Superyacht Watertoys
There is always fun to be had at sea. When you book a superyacht, you have access to a whole range of exciting watertoys. Whether you prefer steady-paced activities or thrilling rides, superyacht water toys can be the highlight of your yacht chartering holiday.
Here are some of the watertoys that you could be treated to onboard your luxury superyacht.
Seabobs
Seabobs are one of the best ways of exploring the water, whether you like to skim along the surface or plunge the ocean depths. It is an electrically-powered diving scooter. Pop on your breathing equipment and manoeuvre through the ocean like a majestic dolphin. Seabobs are super fun. You can take it slow, allowing you to take in the beautiful scenery, or crank up the speed for adrenaline-fueled excitement.
Flyboards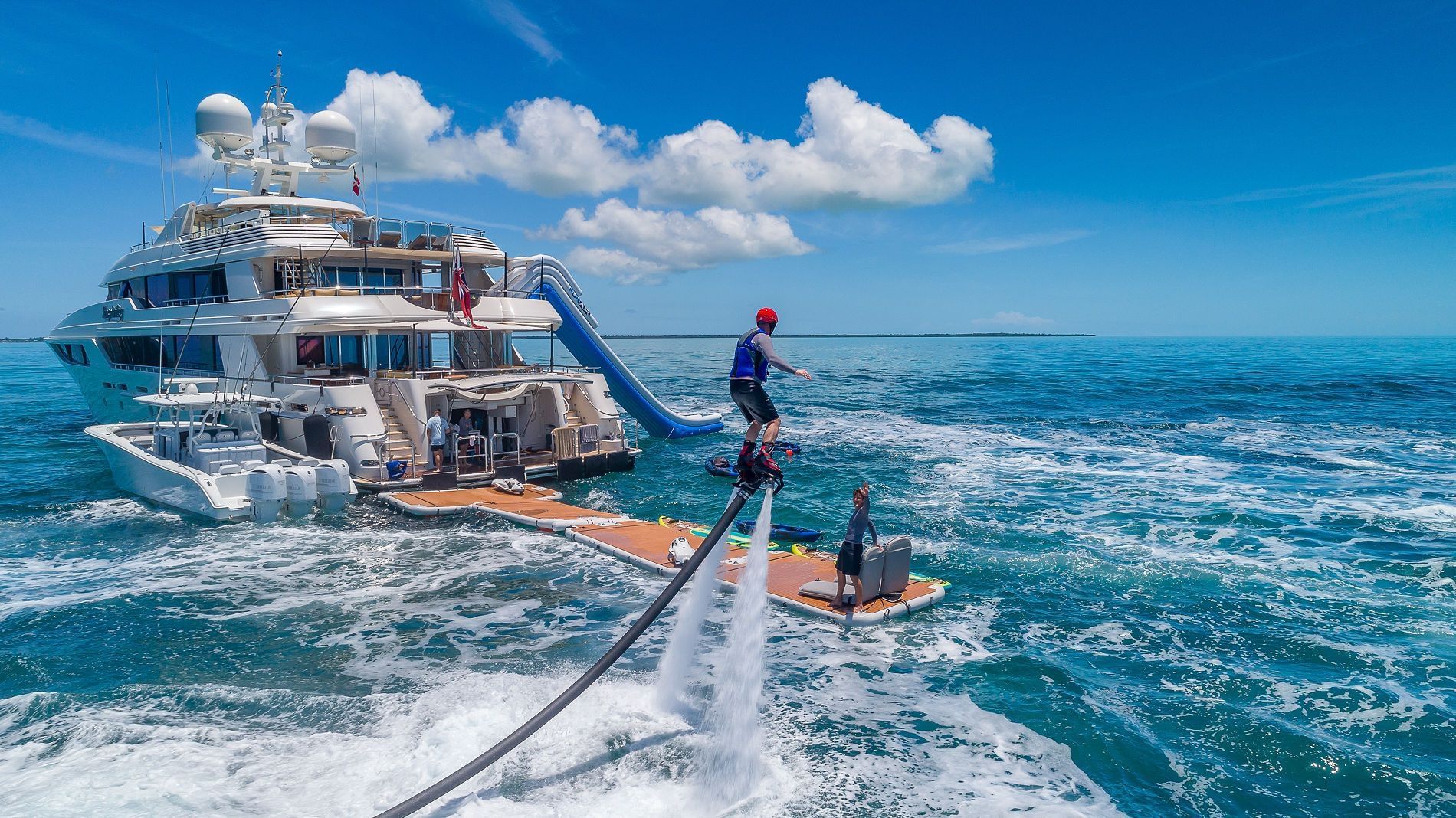 A flyboard is the ultimate thrilling watertoy. Best suited for experienced adults, a flyboard is strapped to your feet and uses water-jet power to launch you into the air. You can be lifted as high as 12 metres! The challenge comes with trying to balance whilst hovering above the water. Once you've mastered balancing, you will feel ready to take on any watertoy challenge.
Kayaks
Coast along the sea in a relaxing, yet exhilarating, kayak adventure. You can move around and take in the scenes at your own pace. If you get the chance, Kayaking at sunrise is a magical experience. Depending on your destination, you may even get to kayak alongside dolphins.
Inflatables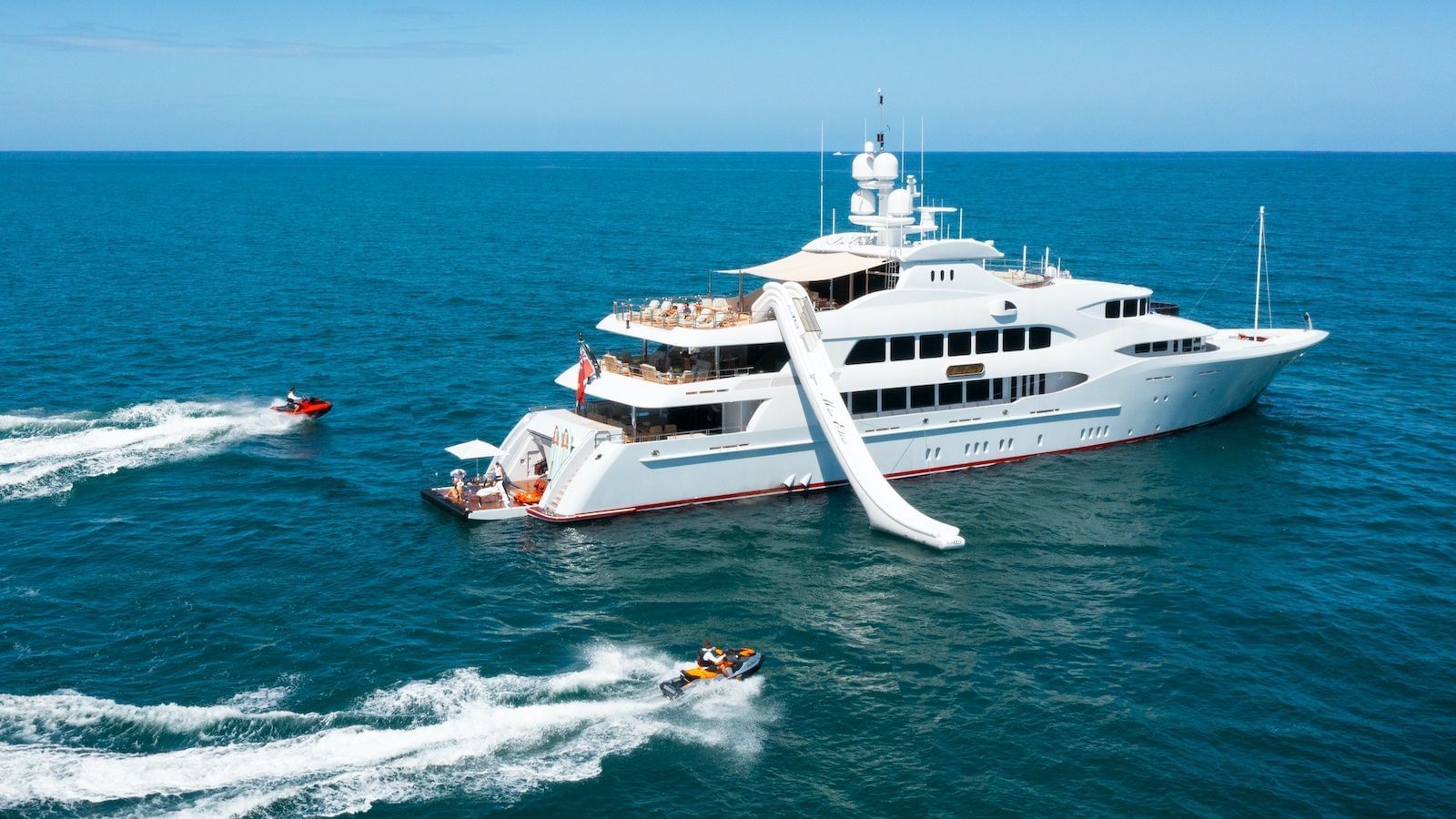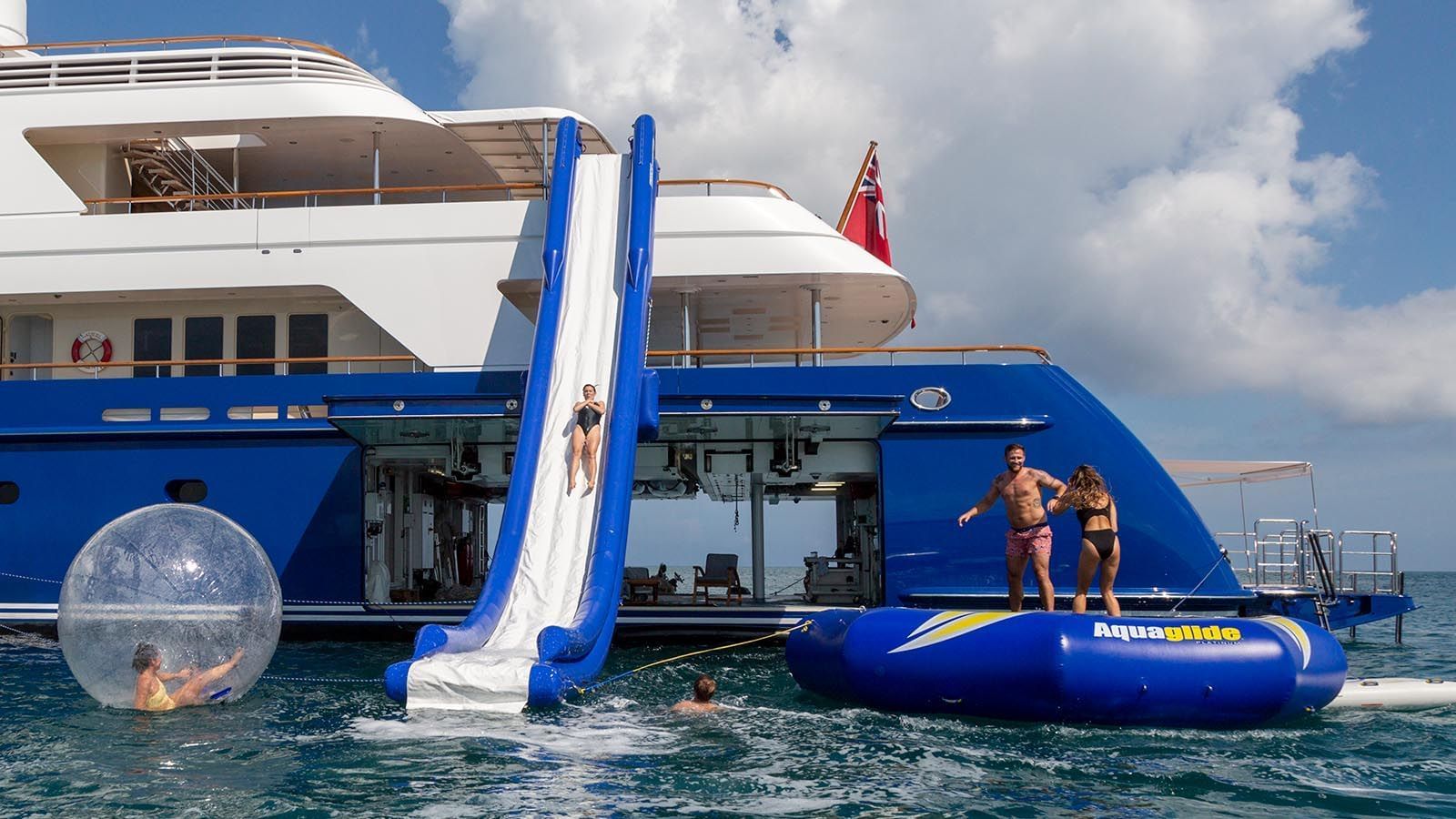 Have some inflatable fun at sea with inflatable slides, climbing walls, trampolines and jungle jims. Inflatables provide hours of fun and come in all shapes and sizes. Don't let the kids have all the fun. Adults can climb, jump, and slide to their heart's content too.
Jet-Skis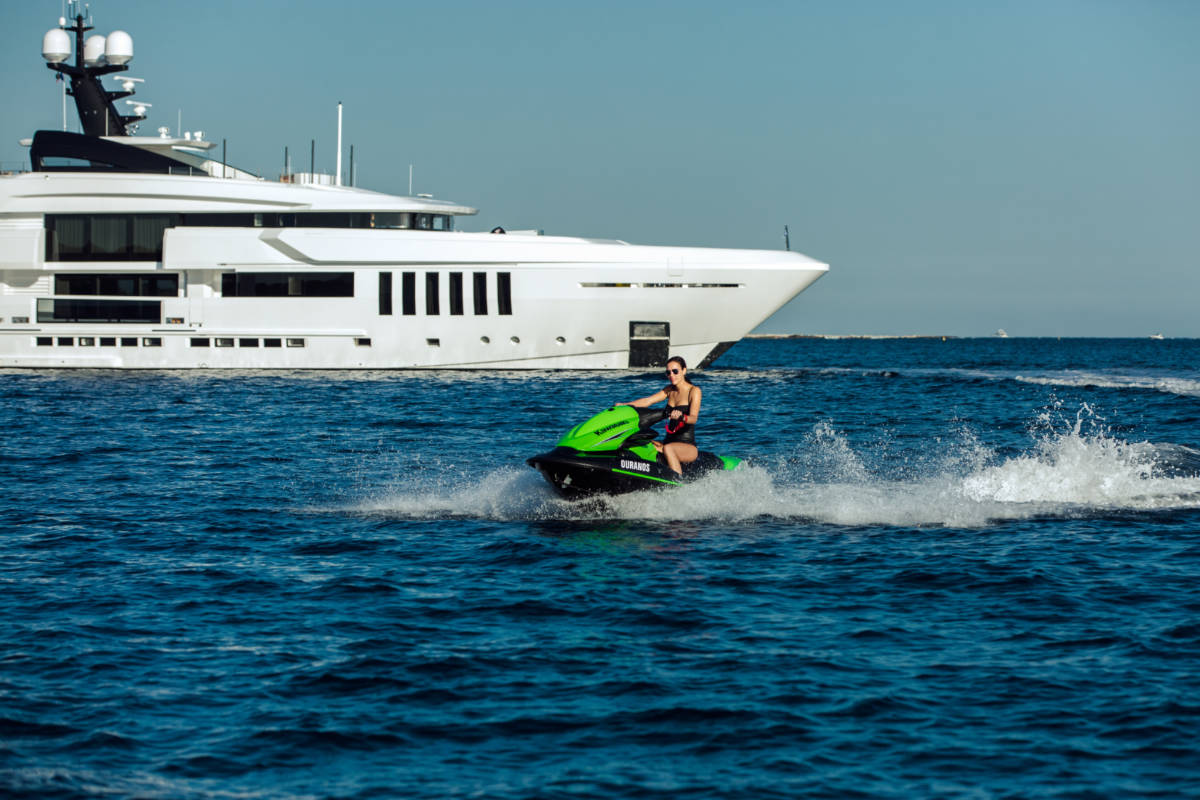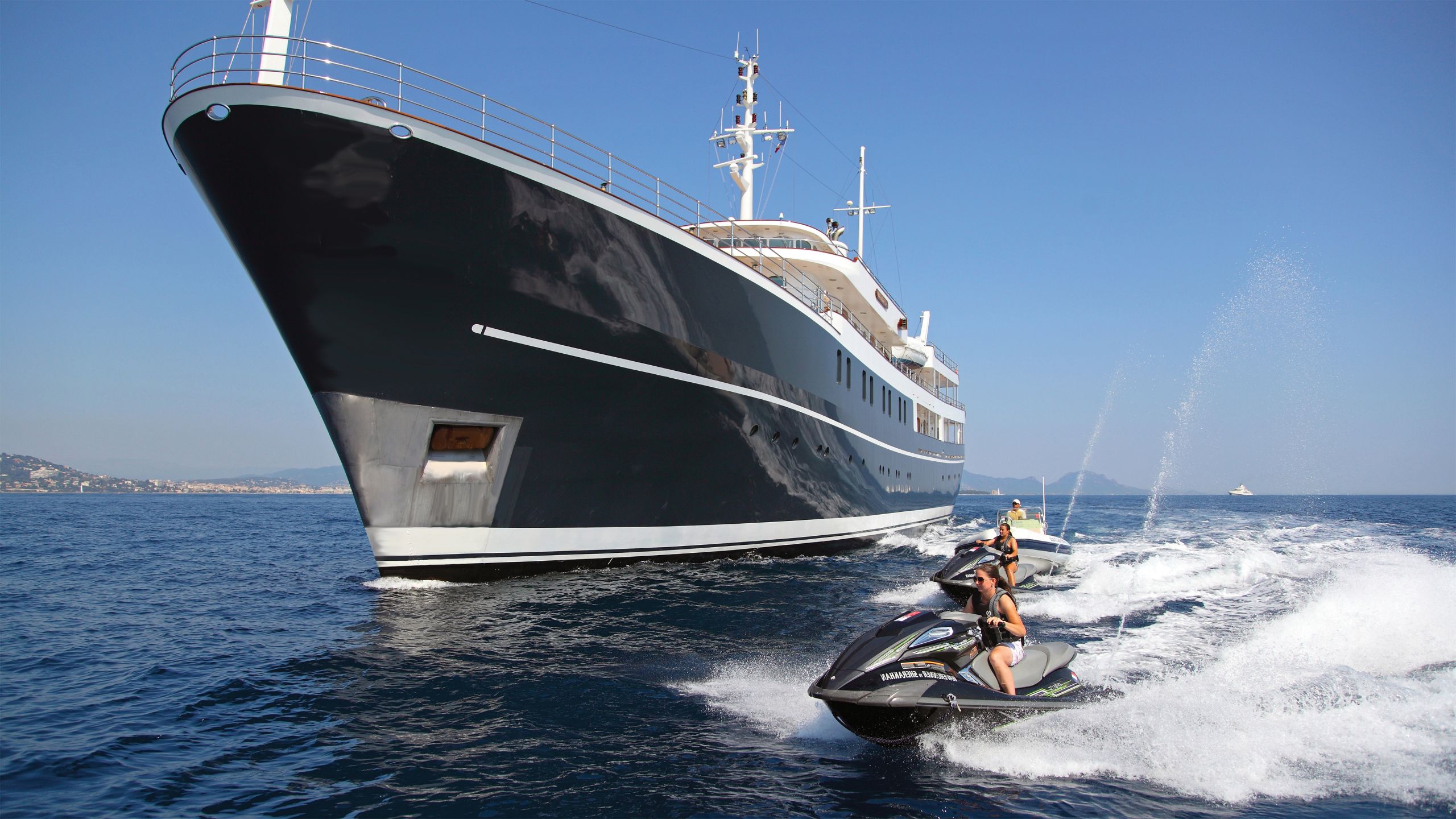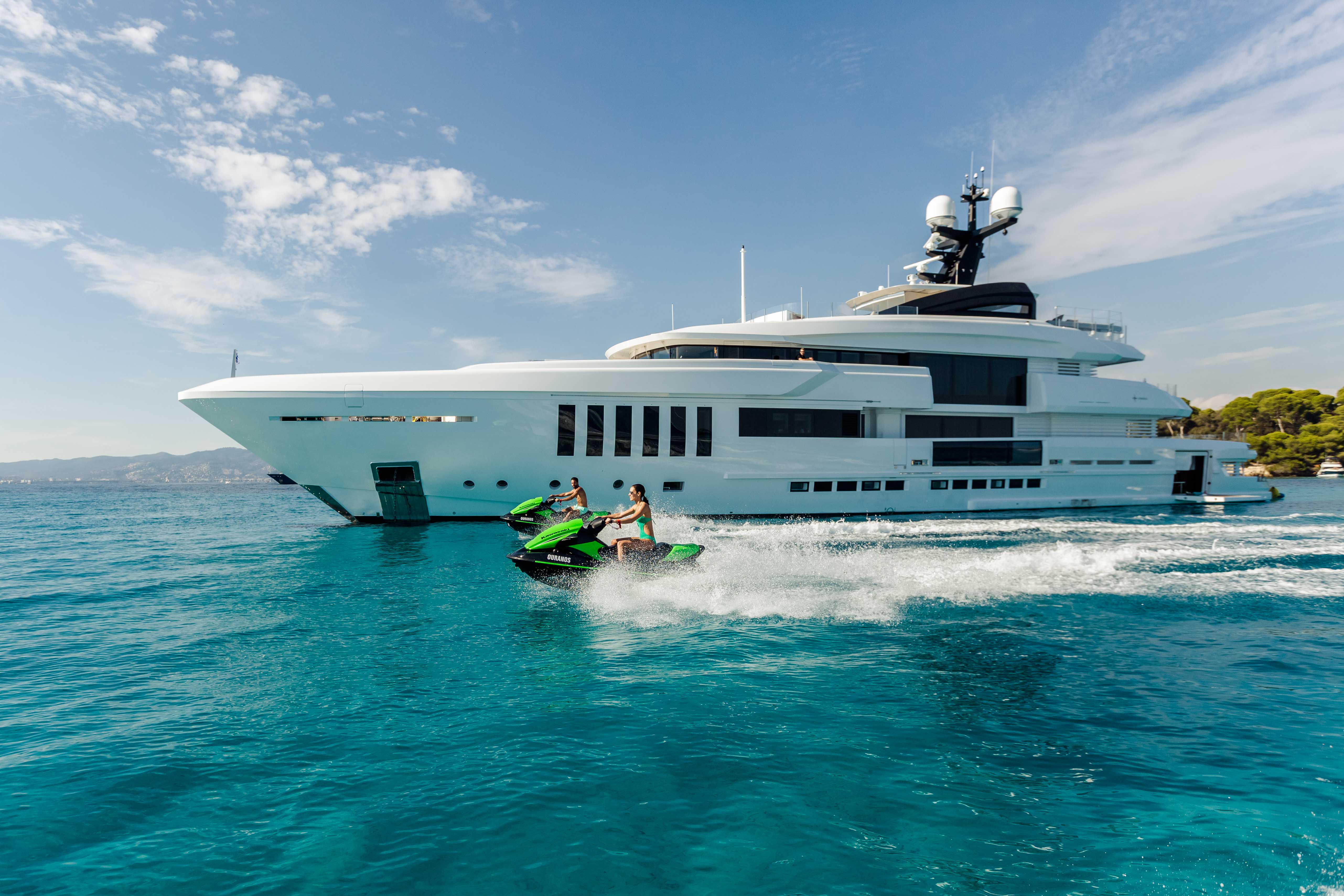 Jet-skis are immensely popular amongst charterers. They are incredibly fun and some brands, such as sea-doos, are suitable for beginners and experienced jet-skiers alike. Speed along the coast for a thrilling afternoon in the sun. Or, indulge your competitive streak and race your friends.
Paddleboards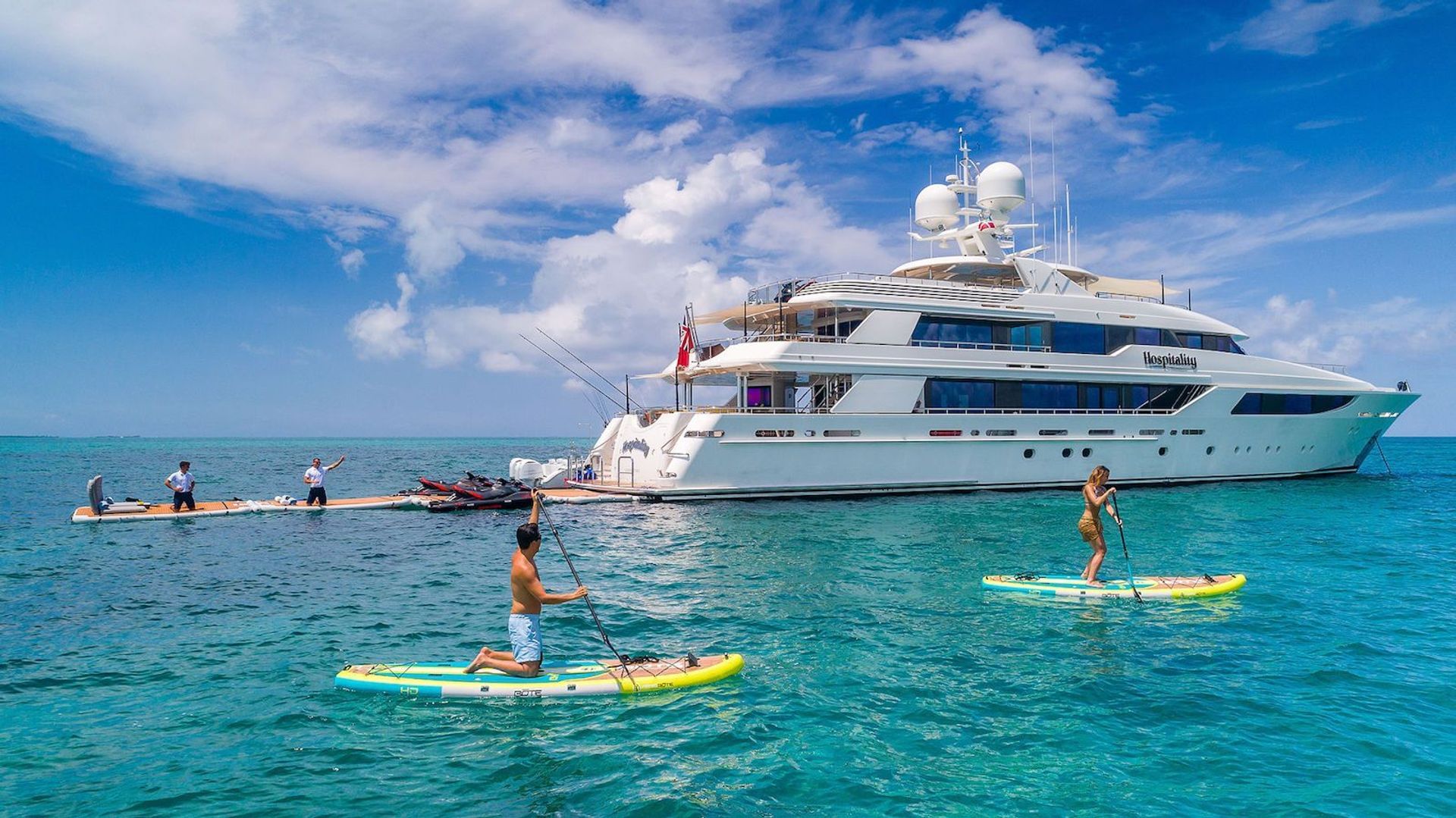 SUP is a slow-paced activity suitable for all ages. You can sit down or stand up while you gently make your way to wherever you want to go. They are great for exploring hard-to-reach nooks and crannies like caves, coves, and lagoons. Paddleboards offer a tranquil experience with which you can relax and absorb your surroundings.
Wakeboards
Wakeboards are another thrilling watertoy. They take some practice to get used to but you will have great fun from start to finish. Wakeboarding takes a decent level of fitness and strong arms as you keep hold of the rope. If you're new to wakeboarding, expect a few tumbles into the water. But, also expect plenty of laughs with this fun and exhilarating activity.
Which Toys Are Your Favourite?
Contact us to plan your most thrilling yacht charter vacation!
When you charter a yacht, you have the chance to try out all the watertoys available. They help to make your yacht charter holiday varied and exciting. Ensure you make the most of all that's on offer. Discover a new favourite water sport or activity with watertoys to suit all preferences.