BACK
31 Jul 2023
Escape to Croatia this August
Nestled within the picturesque Balkan Peninsula, Croatia stands as an enchanting jewel renowned for its captivating idyllic islands and pristine sandy shores adorned with pebbled beaches. With its irresistible allure and inherent wonder, this splendid country beckons travelers seeking an unforgettable escape. As the balmy August sun casts its warm embrace, Croatia emerges as the quintessential destination for an exquisite summer yacht charter getaway. Join us as we explore some of the most awe-inspiring Croatian locales that promise an unparalleled retreat this season.
Brac Island: Milna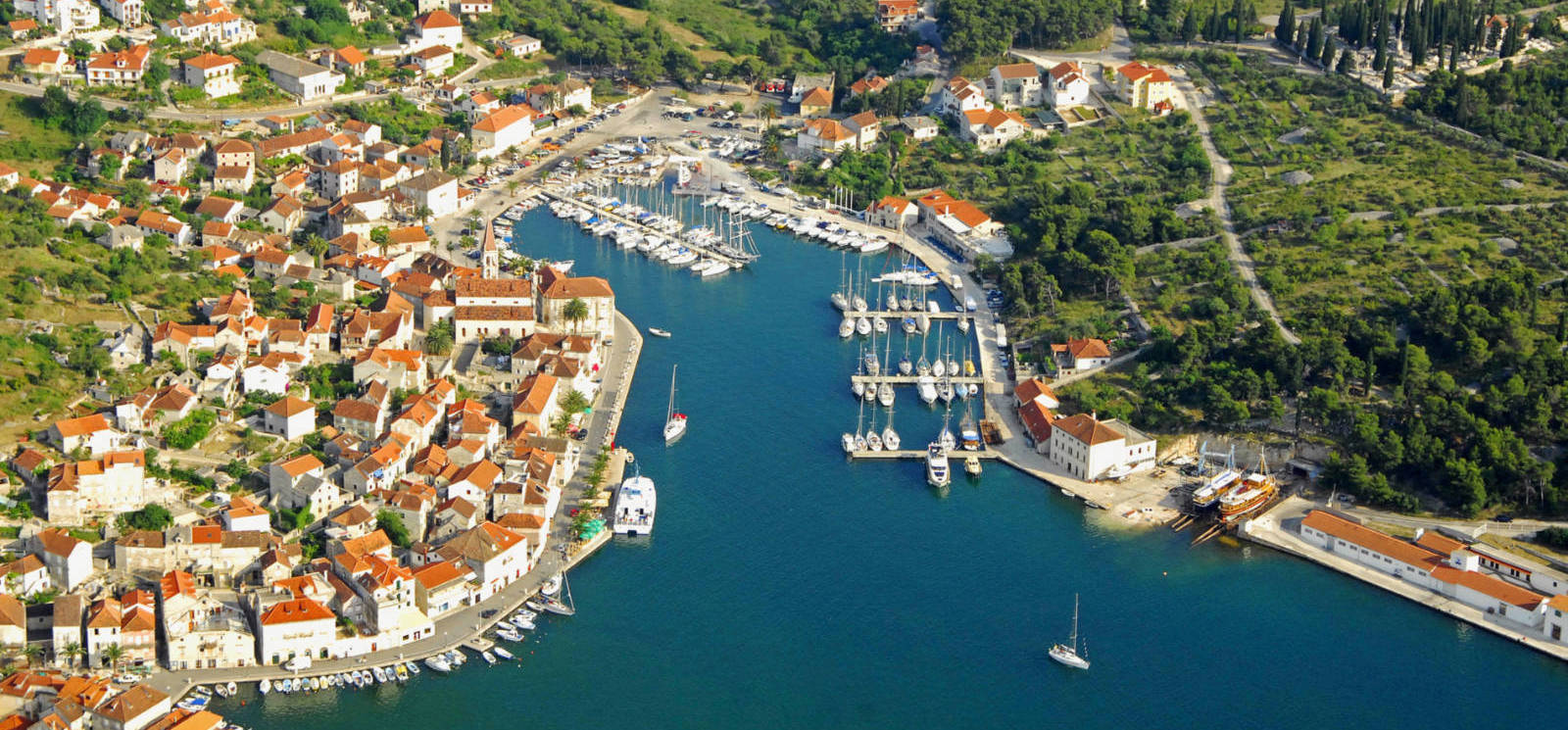 A must-visit gem for intrepid explorers: the enigmatic Blaca Monastery. Carved into limestone rock during the 16th century, this secluded sanctuary, now serves as a museum, showcasing an astonishing collection of intriguing artefacts.
The quaint village of Milna unveils an exclusive yachting haven for discerning travellers. Home to a tight-knit community of approximately 1,000 people, Milna boasts the island's most secure harbour, inviting seafarers to embark on a nautical adventure like no other. Amidst its idyllic setting, awe-inspiring historical buildings stand as a testament to the village's storied past.
Milna's allure extends beyond its shores, as the area harbours several secluded bays, including Lucice Beach and the enchanting Maslinova. Nestled against the south-facing coastline, these paradisiacal beaches offer a sanctuary from the northern winds, immersing visitors in the embrace of nature's serenity and undeniable charm. The fragrance of pine trees fills the air, awakening the senses and accentuating the allure of these breathtaking hotspots.
For those seeking yacht charter experience, Milna stands as an undisputed gateway to a world of unparalleled beauty, history, and seclusion. Embrace the allure of this village, where each moment spent on the pristine waters is destined to become an indelible memory of exploration and wonder.
Kornati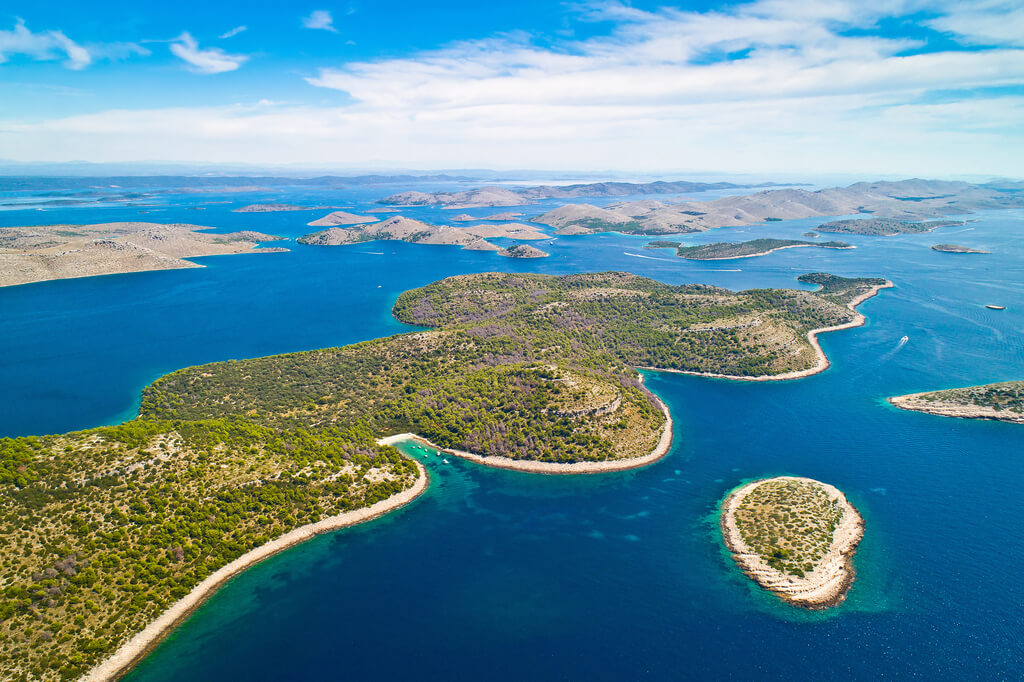 Embark on an enchanting voyage to Kornati, a mesmerizing archipelago of around 140 islands and islets in northern Dalmatia. Within the embrace of the Kornati National Park, 89 uninhabited islands await, offering a haven of tranquility for those seeking an idyllic yacht charter escape.
Kornati's allure lies in its rugged landscapes adorned with hidden caves and grottos, complemented by herb bushes like thyme and rosemary thriving on the chalk limestone. A playground for adventurers, the islands boast nine diving zones, while snorkelers can encounter marine wonders such as sea turtles and bottlenose dolphins.
Discover this untouched sanctuary, where nature's wonders and secluded experiences converge amidst azure waters. Whether delving into underwater realms or relishing the serenity of hidden paradises, Kornati promises an unforgettable yacht charter expedition of sea beauty.
Sali: Dugi Otok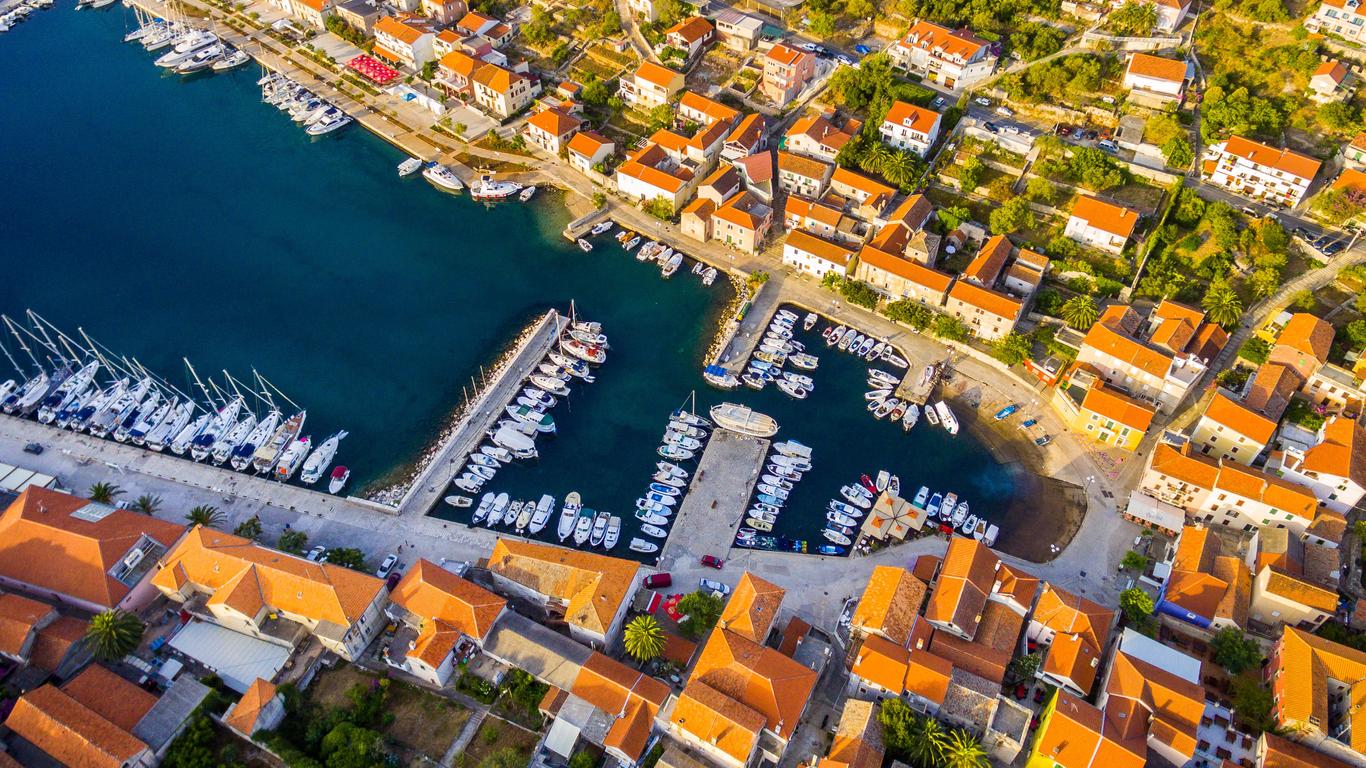 Dugi Otok is home to 1,500 residents. It's a small and pristine wilderness island that sits between Italy and Zadar. Sali is a quaint town with a beautiful harbour and a rich fishing history. There are fabulous hills, rocky beaches, and tranquil bays within Sali's vicinity.
If you're lucky enough to charter to Sali during the first week of August, you'll catch the Sali festival. Summer in Sali also welcomes events like Donkey Races, Fishermen's Evening, and Sali Evening; an exciting event where the port, boats, and ships are illuminated in a breath-taking display.
If you're looking for a bite to eat while in town, Sali is known for its high-quality olive oil and fresh seafood. We'd recommend dining at Konoba Trapula, where octopus and roasted veggies are on the menu. Alternatively, Maritomi is an atmospheric cafe bar that serves delicious food and fantastic coffee.
Are You Ready For Your Croatian Escape?
Contact us to customize your itinerary for a Croatian yacht charter!
Whichever Croatia destination you charter to this summer, we're sure you'll find the perfect spots to escape to and unwind. Croatia is filled with natural beauty and charm. There's so much to see, do, and experience. Why not charter to all three of our recommended locations to make the most of your yacht charter getaway?