BACK
27 Jun 2023
Cote dÁzur: Exploring most beautiful charter destinations
Cote d'Azur, also known as the French Riviera, is a glamorous stretch of coastline in the southeast of France. This area is built up of beautiful towns, villages, and cities along the Mediterranean coast. These aspects combined make the Cote d'Azur a hot spot for yachters, particularly during the warmer months of the year.
If we've piqued your interest, read on to discover three of the most beautiful destinations on a yacht charter to Cote d'Azur.
Saint Tropez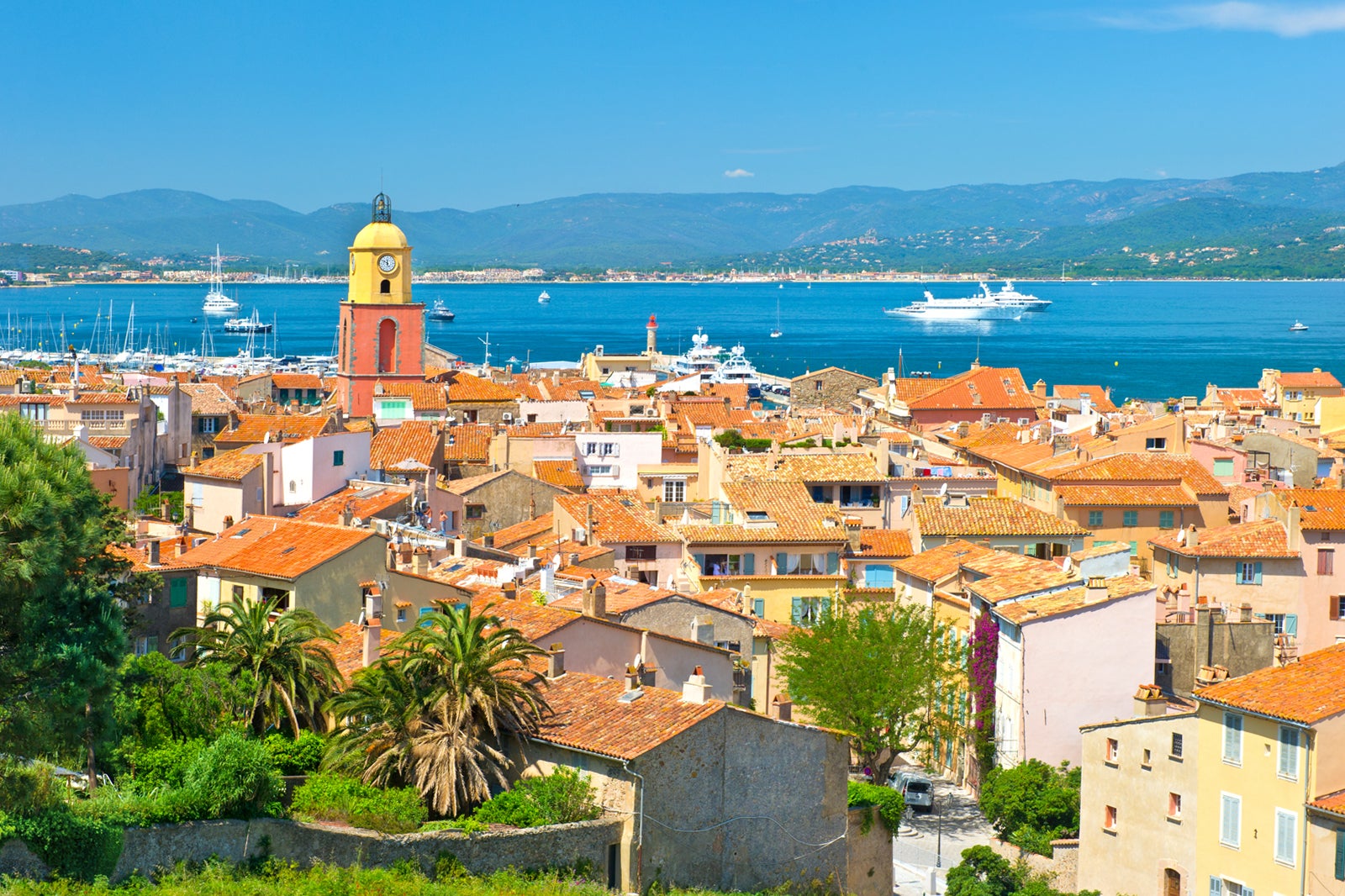 Saint Tropez is a classic yachter's destination and for good reason. This coastal town is steeped in luxury, wealth, and beauty. There are splashes of colour everywhere, with quaint shops and restaurants overlooking the harbour.
Saint Tropez is home to a plethora of beach clubs that have been popular amongst the rich and famous since the 1950s. Club 55 is a particularly famous example. Its popularity might require you to book well in advance but the wait is well worth it. Located on the Pampelonne beach, the sands of Club 55 are beautifully white and the water is a gorgeous shade of aquamarine.
If you want to admire beautiful and historical buildings, Saint Tropez has some splendid examples of fine craftsmanship and architecture. The Saint Tropez Citadel is a notable case. This 17th-century building is a large and impressive fortress located in a lush, green, wooded area, and has strong, imposing walls. The citadel is now a maritime museum and offers some majestic views of the area.
Cassis
If you're looking for beauty, Cassis is one destination to consider. There are brightly-coloured buildings surrounding the Cassis harbour which gives the place an adorable vibe. This little fishing village is located in the Calanques National Park and is known for its array of pebble beaches and large limestone cliffs.
Cassis has been inhabited since Roman times and it's naturally rich in history and culture. Because of its size, you can explore the village in just one day. Wander through the narrow cobbled streets of Cassis's Old Town and stop for a bite to eat in one of the charming cafes. If you visit on a Wednesday or Friday, you can visit the Cassis market which is full of local, fresh produce like fruits, cheeses, and meats.
For a more action-packed visit, consider hiking, or biking, along the Calanques. This is a jagged, rocky trail. It can be steep and challenging but you'll be rewarded with plenty of breathtaking views. You might also stop off at one of the beaches along the way to relax or go for a swim.
Menton
Menton is an attractive town in the Cote d'Azur. Because it's so close to Italy, the town has a very Italian feel to it. Menton is famous for its splendid beaches and pretty gardens.
Menton's also well-known for its lemon trees. While you're making your way along the winding streets and parks, you'll see lemon trees dotted around the town. You'll experience lemons galore with shops selling lemon oils, lemon soaps, and lemon liqueurs, so be sure to pick yourself up a zesty treat or two while you're there.
If you wander into the Old Town, be sure to visit Basilique Saint-Michel-Archange. This is an impressive baroque cathedral dedicated to the Archangel Michael. The interior is remarkable, with the most stunning ceiling mural. There are also two huge, imposing towers to marvel at, one a clock tower and the other a steeple.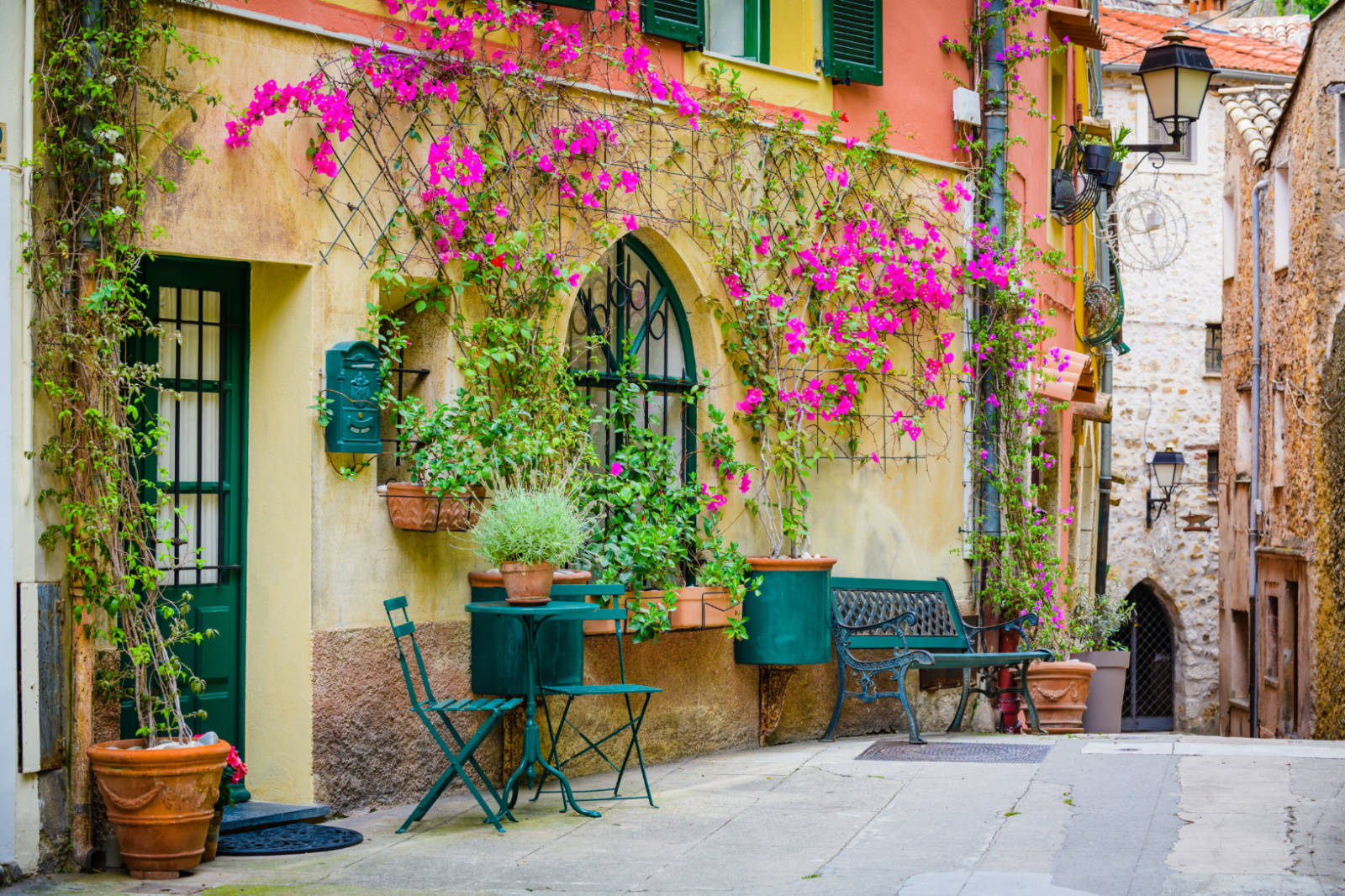 Contact us to customize your itinerary for a French Riviera yacht charter!
We've gone through three of the most beautiful Cote d'Azur destinations. These are filled with both natural and man-made beauty. To get the most out of your yacht charter holiday, be sure to visit as many of these destinations as time permits. You won't be disappointed.