From cosmopolitan London to medieval Edinburgh, from cozy Dublin to the majestic 200-meter Cliffs of Moher in the West of Ireland. The British Isles offer a huge variety of routes to suit all tastes and moods.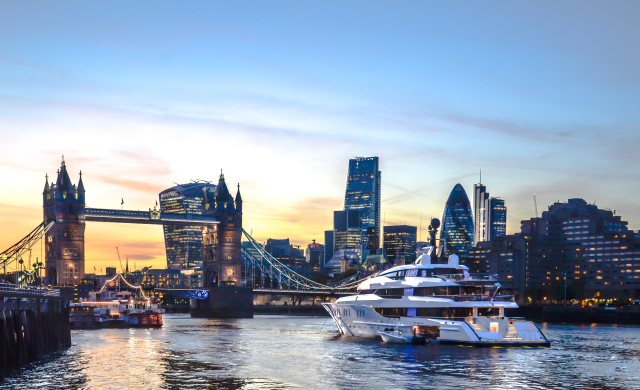 Head to the tranquil west coast of Scotland with its superb golf courses, distilleries, and places for diving — a world away from the bright lights of London.
Or maybe London is just what you need. Yacht to the heart of the capital, pass under Tower Bridge, and moor at one of many luxurious superyacht berths. Then step ashore and experience a mix of refined traditions and modern life dynamics dressed with an atmosphere of freedom and ease.
The South Coast of the UK offers numerous quiet little harbors and some of the best seafood restaurants. In addition, you can "drop in" to France by directing the yacht to the shores of Brittany.
And the West Coast of Ireland will surprise you with some of the best surf spots in the world - just don't forget to wear a wetsuit!