The nature of the homeland of the Vikings will impress every guest of this beautiful country: magnificent waterfalls, impressive fjords, mountains, and glaciers will long live in memories of those who decided to hire an expedition yacht to explore Norway.
Hiring a yacht in Norway is a perfect way to feel the true spirit of the country. With over 20 thousand kilometers of coastline and numerous secluded coves, you have a unique opportunity to enjoy the rugged beauty of northern nature privately and with your loved ones.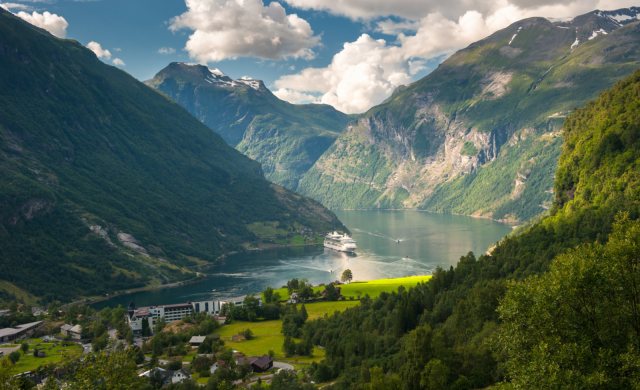 As a well-established yachting center with centuries of maritime tradition, Norway offers its guests the chance to enjoy some of the best Scandinavian sights and provides plenty of opportunities to arrange a uniquely memorable charter route.
Take home memories of passing impressive fjords or watching whales drifting past your yacht.
The world-renowned fjords make Norway worth visiting. One of the most outstanding and breathtaking fjords is Geirangerfjord, which steep cliffs covered with dark green pine trees rise up from the deep blue waters. Its peaks are covered with snow — the glaciers feed the wild waterfalls that can be seen through the trees.
If you like adrenaline, head to Pulpit Rock on the edge of Lysefjord, a gigantic 604-meter cliff carved by ice. It is a reminder of the power of nature that makes a man seem small and insignificant.
YACHTS AVAILABLE IN THIS REGION