Dreaming of exploring the picturesque state of California by yacht? You're not the only one! California has gained a lot of popularity as a yachting destination. With ample wildlife, perfect weather, idyllic coastlines, and hidden beaches, California provide a yachting experience that remains unforgettable. Spot marine wildlife or sample the luxurious nightlife and diverse cuisine. From lush San Francisco to stylish Los Angeles and cosmopolitan San Diego, you won't be disappointed; and with its sunny weather accompanying you, you won't miss out on a thing.
California's coastal beauty and calm waters are a delight for swimmers and snorkellers alike. Spend the day soaking up the California sun on your private yacht, away from crowds and noise. Enjoy cocktails while admiring the beautiful sunset and discover the rich nightlife when you step ashore.
More than 800 miles of beautiful beachlines, intriguing culture, and multi-ethnic cuisine, are just waiting to be explored!
Reasons to visit
Sunny California offers a one-in-a-lifetime yachting experience. With 800 miles of beachline to explore and temperatures ranging from 18 - 26 degrees in spring and 27-31 degrees in summer, nothing can get in the way of a good time. Many Americans see the Golden State as an ideal resort destination, with easy access to the ocean. While pop culture and famous
music groups such as the Beach Boys, defined California as laid-back, with tanned beach-goers populating its bustling towns. One thing is for certain, your yacht experience can take you above and beyond. From alluring beaches to well-hidden caves, and from windsurfing to diving at the perfect spot. California can offer you the ideal yachting holiday getaway.

Local culture and cuisine
California is a smooth amalgamation of various cultures and traditions from all over the world. Namely Spain, Asia, Mexico, and the eastern United States. This is also reflected in its multi-ethnic cuisine. Northern California offers French, Italian, and Mediterranean-inspired food. While the Californian coast is most famous for its delectable choice of seafood.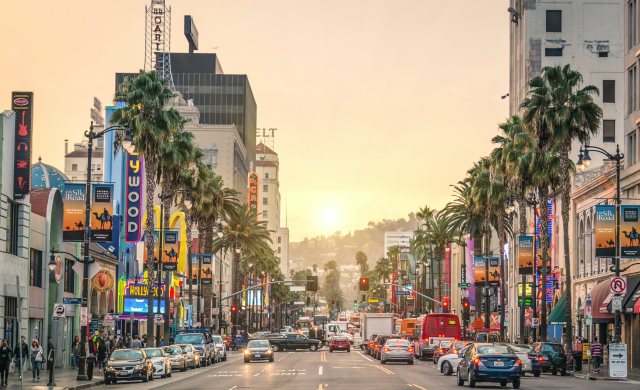 Best Spots for Wining and Dining
Take a morning stroll in the San Francisco Bay Area and wake up with the aromatic specialty coffee at Peet's Coffee. Peet's was founded in 1966 and was the first to introduce Arabica coffee to the United States.
California is also home to some top-notch oyster bars. Enjoy the renowned aphrodisiac with your loved one at one of the best locations; The Hog Island Oyster in Marshall, CA.
Yacht Hunter recommends - Don't miss out!
Visit glamorous Santa Catalina Island, just south of LA. It boasts more than 50 miles of coastline and 90 percent of the island is protected wilderness. Its main city is Avalon, a small, picturesque city with palm–lined streets. Explore the oceanfront stores and make a quick stop to pick up some tourist memorabilia. For a stroll out of the ordinary, visit Will Richards Art Studio and be transported to a world of awe-inspiring art.
California Private Yacht Charter
Ready for the experience of a lifetime? Сharter a yacht today at yachthunter.com! Please contact us