Key Cruising Areas
The Caribbean is among the most attractive water zones in the world: around 7,000 large and small islands and reefs are located within an area of 2,000 kilometers. The Caribbean can be divided into two groups: The four Greater Antilles, and around fifty Lesser Antilles which form an arc. Relax at a fiery party with a cocktail in your hand, or snooze on a deserted island — from on board a chartered yacht the Caribbean region is in full view: there are no barriers for a private yacht keeping you from exactly the vacation you wished for.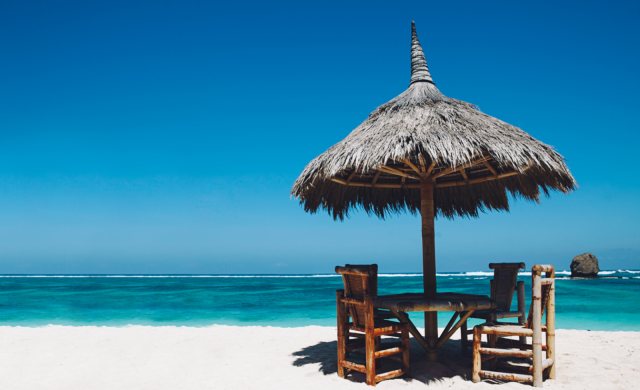 Don't Miss!
If you schedule your holiday for April or May, don't miss Antigua Sailing Week. It's one of the most prominent regattas in the yachting world, which has been held since 1967 and attracts more than 1,500 participants annually. World-class yachtsmen come to the island to participate in the regatta and demonstrate their impressive skills.
Cuba
The symbols of the Cuban culture are a complicated mixture of different trends. The result is an atmosphere of explosive and attractive contradiction. Visit Havana's old quarter to enjoy street musicians and dive into a gaudy array of local bars where the salsa rhythms carry on till dawn or drop anchor near Largo del Sur Island, enjoy its tranquil waters and go snorkeling, finding yourself in a world of colorful coral.
Grenada
Grenada is not your typical Caribbean island. There are no noisy parties, dangerous cities or annoying merchants. Here you can enjoy a traditional Caribbean pastime — relaxing on white sandy beaches, coconut in hand, or head inland to the rainforests and world-famous plantations of nutmeg, cinnamon, saffron, ginger and cocoa beans. Grenada is known all over the world as the "Island of Spices."
Not far from the coast of Grenada, there is a unique museum located underwater — the Underwater Sculpture Park. Its first exhibits were sunk to the bottom of the sea in 2006. It now houses 65 display objects, including human figures that have taken on various forms. Drop anchor close by and take a walk through the museum.
Local Culture
From the northern Virgin Islands to the island state of Trinidad and Tobago off the coast of Venezuela, from island to island you will discover a kaleidoscope of tastes, sounds, colors. No two neighboring islands are the same. Each island has its own special personality and rich culture, as the result of the fusion of local traditions and colonial heritage.
YACHTS AVAILABLE IN THIS REGION