Situated in the Caribbean, sits Antigua, one of the Leeward Islands of the Lesser Antilles. Also known as Waladli by the natives, Antigua is covered in lush green vegetation and boasts tranquil azure waters perfect for a luxury yacht charter.
Famed to have as many beaches as there are days in a year, Antigua has plenty to offer. Relax with the laid-back locals and listen to some reggae, as you sip on Caribbean rum on the powder-soft white sand. Sail from one beach to the next and discover your slice of paradise in hidden coves and private inlets. Filled with reefs and colorful tropical fish, snorkeling and diving are also a delight. Visit Half-moon Bay, one of the very few pink–white beaches in the world, or Dickenson's Bay for an upscale experience, featuring luxury lodging and spas, boutiques, and fancy restaurants. Steeped in history, but with a laid-back atmosphere, ample luxury amenities, and stunning beaches, Antigua will surely win your heart.
Reasons to visit Antigua
With balmy weather all year round, ranging from 25 - 29 degrees, Antigua is a paradise destination for a luxury yacht charter. The best time to visit is December – April, as these are the driest months of the year. Step ashore to do some high-end shopping, or find one-of-a-kind local treasures. Go for a spa treatment at one of many 5-star
resorts and sample the delicious local cuisine. Visit Carlisle Bay for diving and snorkeling, Jabberwock Beach for wind and kite-surfing, and Half-Moon Bay for barbeques and beach games. Sail your way from one stunning beach to the next, soaking up the sun with a cocktail in your hand, and discover all that this unforgettable island has to offer.
Local Culture and Cuisine
Prior to European colonization, the first inhabitants of Antigua were the Guanahatabey people. For a dose of culture, visit Nelson's Dockyard, a cultural heritage site and marina in the English Harbor of Antigua. On a culinary note, Antigua's cuisine has both Caribbean and European influences. Typical dishes include cou-cou, made from cornmeal and okra, and creamy pepperpot, with meat and spinach.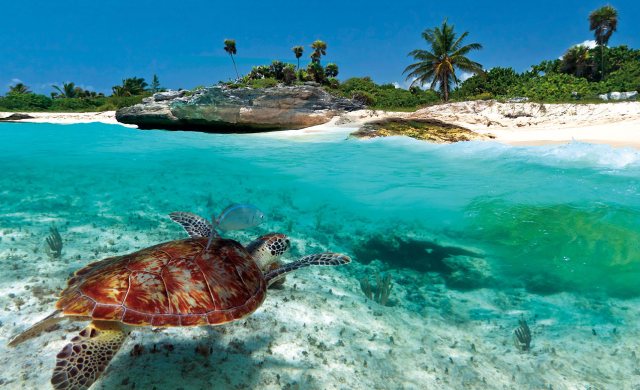 Best places for wining and dining
Drop anchor at Dutchman's Bay and enjoy a hearty meal at Cecilia's High Point Café. On the waterfront, Cecilia's offers dishes like a vegan soup of the day or sauteed mahi-mahi fillet with green veggies and potatoes in a lime butter garlic sauce. Ask the yacht crew to book you a table in the open air.
Yacht Hunter recommends/ Don't miss out
A former military lookout that is now restored, Shirley Heights is placed on the island's best vantage point. Soak up superb views of the sea and land as you take repose at the Shirley Heights Restaurant and enjoy a delicious cocktail. Marvel as the sun sets on the iconic bay, filling the sky with warm, tantalizing colors. The Shirley Heights Restaurant also offers weekly Caribbean parties, alongside the best views of the island. Dance to your heart's content or kick back and relax, one thing is for certain; you'll definitely want to return.
Luxury Yacht Charter in Antigua
Don't miss out on unforgettable memories and stunning landscapes. A luxury yacht opens doors to the best of Antigua. Book a yacht with Yacht Hunter - contact us!