New Zealand lies 1,600 km from both Australia and Polynesia and boasts striking, breathtaking landscapes. Home to never-ending green valleys, rolling hills, serene lakes, majestic fjords, plunging waterfalls, and golden sandy coves, New Zealand is definitely on our bucket list. With crystal clear turquoise waters reminiscent of the tropics, quiet beaches framed by vivid green scenery which exude a feeling of seclusion and serenity, and 700 unique islands to explore, New Zealand is a prime location for a luxury yacht charter. Hop aboard and discover exquisite islands and hidden coves. Spot whales, dolphins, and seals. Take a hike in the lush greenery and listen to the incredibly beautiful song of the native Tui bird as you walk through fairy-tale landscapes. Take a step away from the lush nature, and explore cosmopolitan Auckland, which caters to those seeking a taste of luxury. Buy stunning outfits at upscale boutiques, sample delicious gourmet cuisine, and visit museums and hip art exhibitions. For the adventurous at heart, a stop at Queensland is a must. Try sky diving, zip lining, rafting, and bungy jumping. With a mixture of adventure, unforgettable landscapes, upscale restaurants, marine wildlife, islands, and coves, New Zealand is an unmissable yacht charter experience.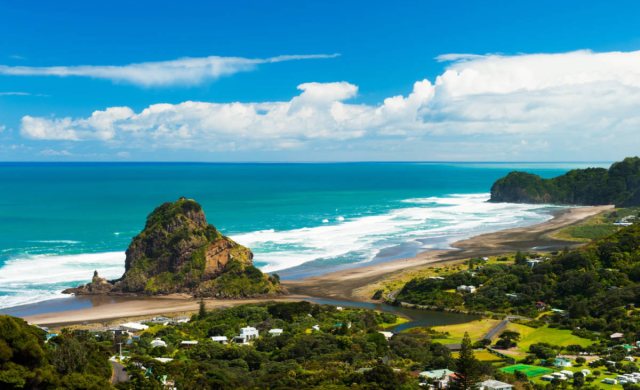 Reasons to visit
The weather in New Zealand is perfect in the summer, from December to February, with temperatures ranging from 20–25 degrees. Home to 25 out of 37 of the Southern Hemispheres' marine mammals, New Zealand boasts some of the best seas to spot a plethora of whales and dolphins. Whale watching is a truly magical experience. Grab a canoe to get a closer and more personal view, grasping the true size of the mammal as it swims past you. With clear, calm waters and sheltered bays,
its islands offer the perfect place to anchor and enjoy. Snorkel at Paihia to see the wreck of the Canterbury and the Rainbow Warrior, as well as an array of fish, turtles, and crustaceans. Break out the water toys to have some fun in calm waters. Visit the Kawiti Caves, which house tiny endemic glow worms that light up the caves forming a beautiful starlit dome. After an adventurous day, soak in the Kaitake Hot Springs before enjoying dinner onboard. The possibilities are endless.



Local Culture and Cuisine
New Zealand's culture is a mixture of influences from Polynesia and Britain. The national cuisine has been described as Pacific Rim, integrating the native Maori cuisine and influences from Europe, Polynesia, and Asia. Local dishes include lamb, crayfish, and seafood, Hāngī – which is food cooked underground - and the delicious desert pavlova. Let the onboard chef prepare some local dishes and enjoy them while sailing by one-of-a-kind scenery. New Zealand is also well known for its vineyards. Make a stop at Waiheke Island and sample the Malbec blends that the island is famous for. Of course, there's nothing quite like a flute or two of bubbly on the deck, so make sure you pick up a bottle.
Best places for Wining and Dining
A few steps away from the Auckland cruise ship terminal, Sidart restaurant boasts an exquisite fine dining experience. Serving up kingfish with coconut, celery, and chili and Fiordland venison with kohlrabi, and radish, eating at Sidart makes for a mouth-watering experience that tantalizes the senses. Ask the crew to book you a table.
Yacht Hunter Recommends - Don't miss out!
On New Zealand's North Island, sits the Coromandel Peninsula. The area is home to some of the most jaw-dropping scenery. Visit the Hot Water Beach, which is about 12 kilometers southeast of Whitianga. Here, underground hot springs seep through the sand and you can dig a hole and create your own spa pool to relax in. Before you leave, take a walk through the lush green rainforest, which is home to the towering Kauri trees, which can grow up to 50m tall.
New Zealand Private Yacht Charter
Ready for the experience of a lifetime? Сharter a yacht today at yachthunter.com! Please contact us