BACK
23 Aug 2023
Gourmet's Guide: Turkey Riviera's Best Fine Dining Restaurants
One of the highlights of chartering a yacht down the Turkish coast is revelling in the astonishing cuisine of the region and dining in some of the finest local restaurants. A luxury yacht charter along Turkey's coastline could be the ultimate experience, as you dine fresh local dishes at restaurants with dizzying sea views.
From bustling Marmaris to relaxed Fethiye - here are some gourmet travel tips for foodies…
Marmaris
MANOS
Lively beachfront taverna with traditional Greek cuisine and culture.
Book a table 
QUEEN STEAKHOUSE & FISH
One of the best steak restaurants on the coast!
Book a table
Nestled along the picturesque southwestern coast of Turkey, Marmaris presents an exquisite blend of authentic Turkish heritage and the cosmopolitan allure of global trends. This enchanting confluence of cultures resonates throughout the town, imbuing its ambiance, culinary offerings, and entertainment choices with a distinctive charm.
As the sun sets on Marmaris, a captivating transformation unfolds - the nightlife scene comes alive, boasting a plethora of upscale bars, and trendy clubs, that orchestrate an unforgettable nocturnal symphony. This vibrant nightlife injects an undeniable dynamism into the city. For those seeking an exquisite fusion of vibrant nightlife, and luxurious relaxation, Marmaris emerges as an exceptional destination.
Göcek
D'BREEZE RESTAURANT
Unforgettable tasting moments with different menus including recipes from Aegean cuisine.
Book a table
Q. LOUNGE
A gastronomic oasis in the shade of the dark pine forest and the serene atmosphere of Göcek bay. 
Book a table
Göcek is a charming town located on the southwestern coast of Turkey, known for its stunning natural beauty, clear blue waters, and relaxed atmosphere. Göcek is a popular destination for yachting enthusiasts. The town's marinas are filled with luxurious yachts, adding a touch of sophistication to the area. The vibe is often associated with a laid-back luxury and a nautical atmosphere.
Unlike some of the more bustling and crowded tourist destinations in the region, Göcek is a place to unwind, enjoy leisurely walks, and take in the stunning coastal landscapes. The town itself has a quaint and charming feel, with cobblestone streets, local shops, cafes, and restaurants.
Fethiye
MORI
Fascinating flavors of the Mediterranean and the exquisite tastes of world cuisine!
Book a table
UNIQUE
International, Ottoman and national cuisines make a perfect and unique combination. 
Book a table
Nestled on Turkey's Turquoise Coast, Fethiye captivates with nature's wonders, ancient remnants, and an idyllic gateway to nearby islands. Cocooned by majestic mountains, fragrant pine forests, and crystalline waters, it's a haven of serenity. Fethiye seamlessly blends echoes of history with a maritime allure that beckons travellers to explore its treasures both on land and at sea.
With its well-equipped marinas, Fethiye has become a sought-after destination to embark on seafaring adventures.  As the sun dips below the horizon, Fethiye's shores come alive with the warm glow of waterfront restaurants and bars. Yacht charterers can indulge in delectable Turkish cuisine while savoring panoramic views of the moonlit sea—a fitting conclusion to days filled with exploration and maritime joy.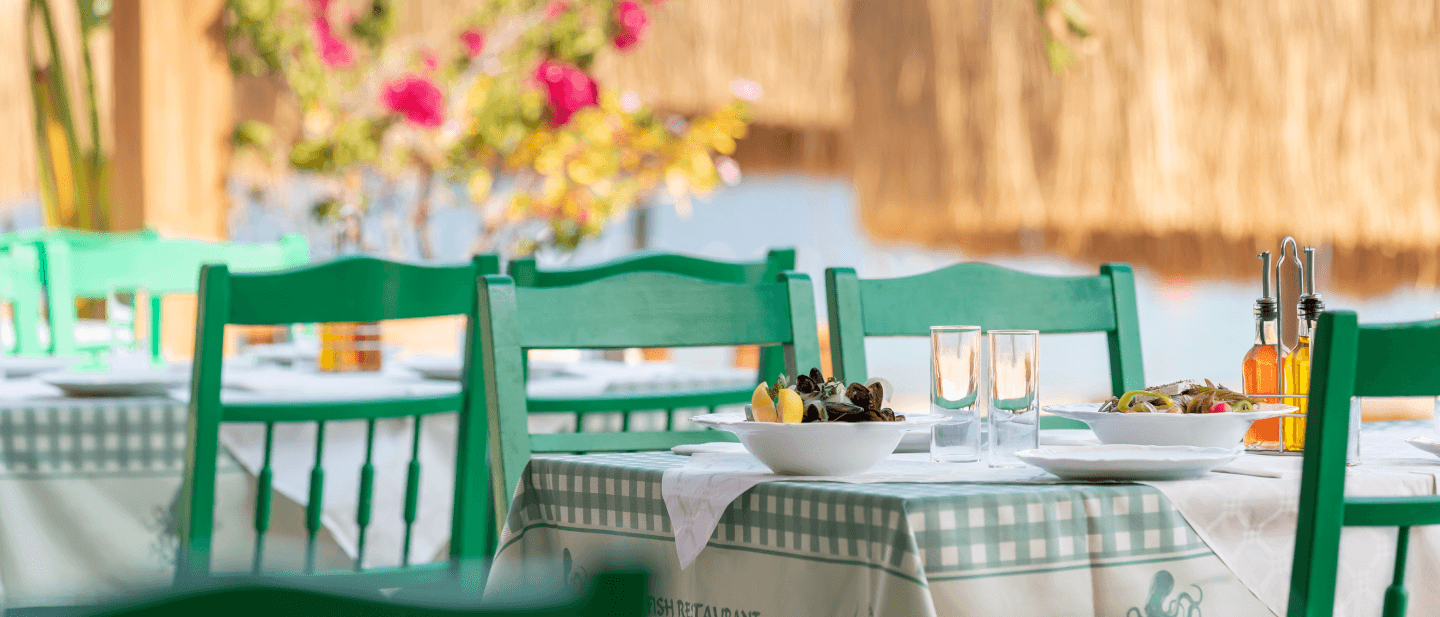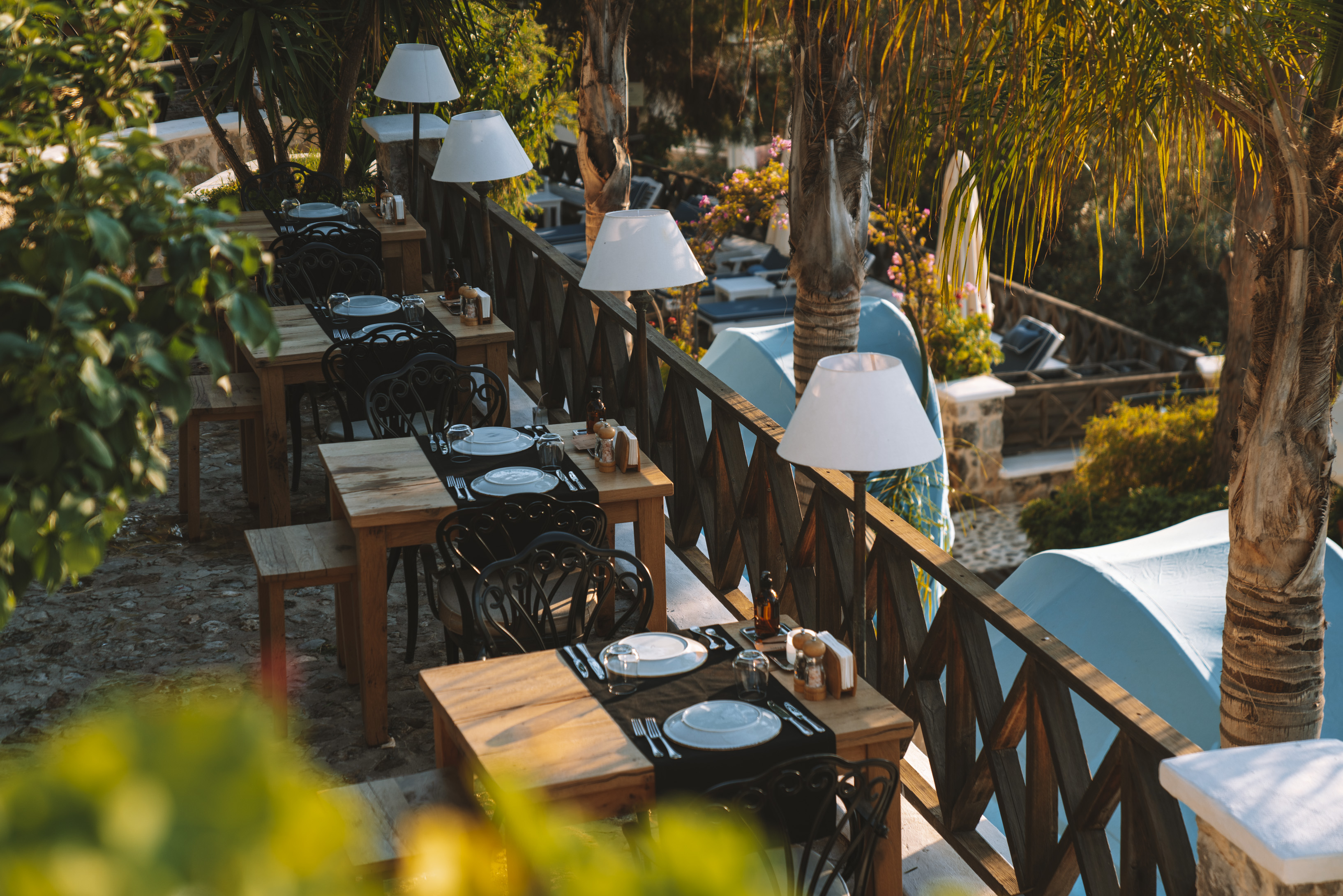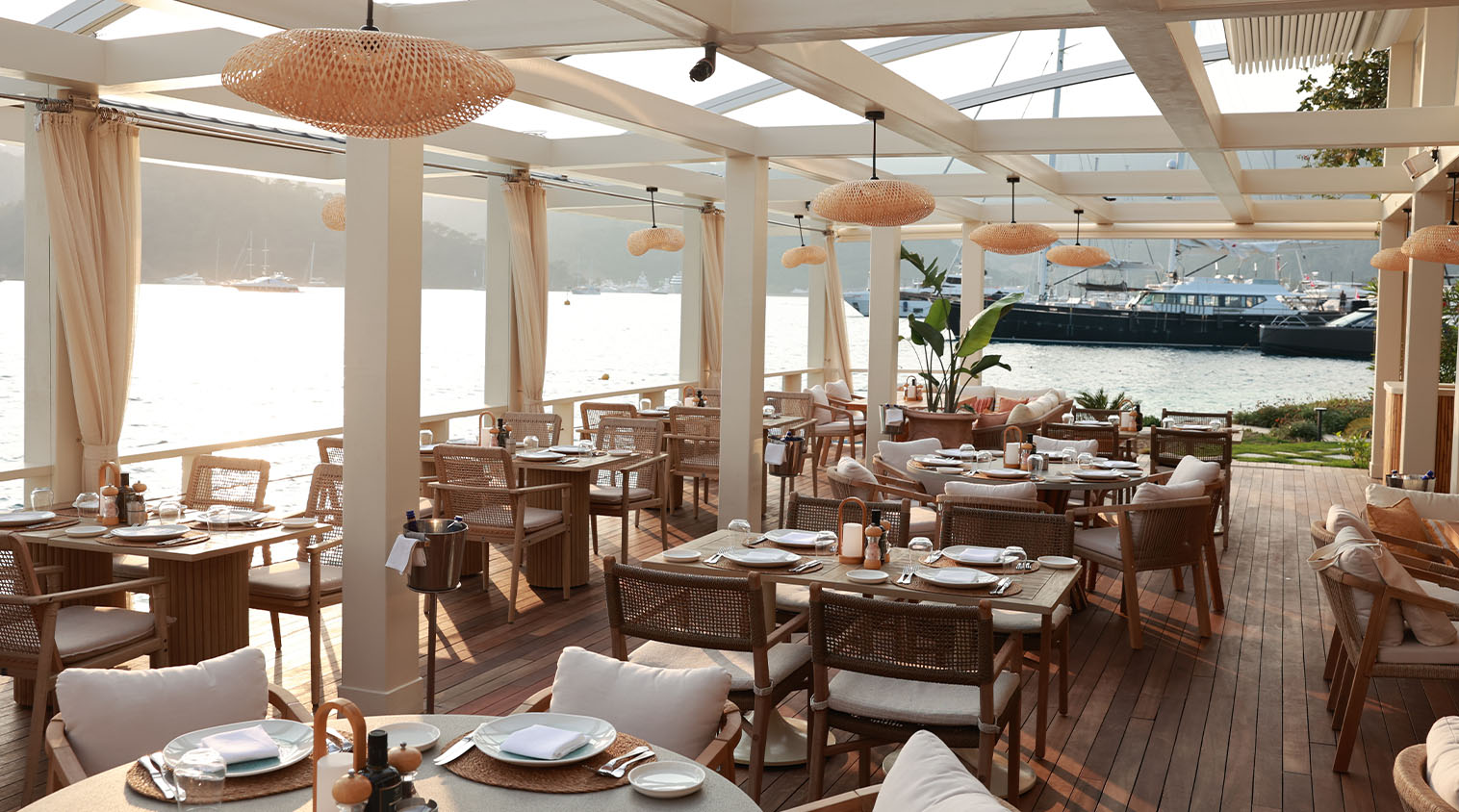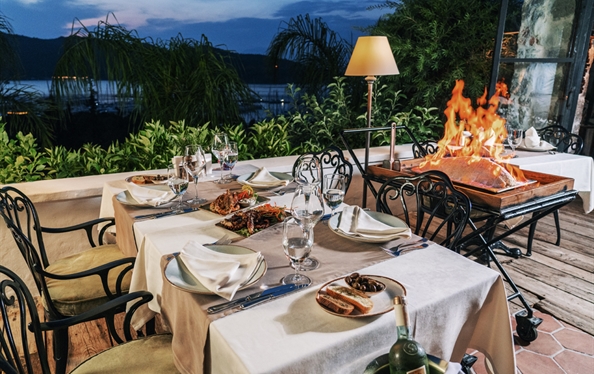 Contact us to customize your itinerary for a Turkish yacht charter!
In anticipation of embarking on a charter yacht journey along the picturesque Turkish coast, brace yourself for an exquisite culinary adventure. The blend of stunning coastal vistas with the rich tapestry of Turkish gastronomy promises an experience that will delight not just your senses, but also your soul. 
Immerse yourself in a voyage of culinary discovery that will undoubtedly be the highlight of your charter experience.