BACK
10 Oct 2022
5 Best Diving Sites in Greece
Choose a yacht with diving equipment onboard to explore the tranquil waters of Greece
Exploring Greece's diving hot spots by yacht is a majestic and luxurious experience. With the longest coastline in Europe, Greece is the perfect country to charter a yacht. Diving enthusiasts can get up close and personal with underwater plants and wildlife, as well as fascinating caves and shipwrecks.
Here are five of the very best diving sites for you to consider during your charter yacht adventure.
Santorini - Fascinating Volcanic Formations
Anchor your charter yacht off the coast of Santorini and explore the Aegean sea. The Santorini coast is a prime site for diving. It is great for beginners and seasoned divers alike. The site features mesmerising volcanic formations that distinguish it from other popular diving spots. Santorini divers will enjoy mingling with spectacular marine life including seahorses and octopuses.
If you are new to diving, coast over to the South of the island where you will find Vlychada beach. The waters here are shallow but wonderfully atmospheric. The artificial underwater park gives the waters an ancient, mythical tone.
Chios - Clear Underwater Views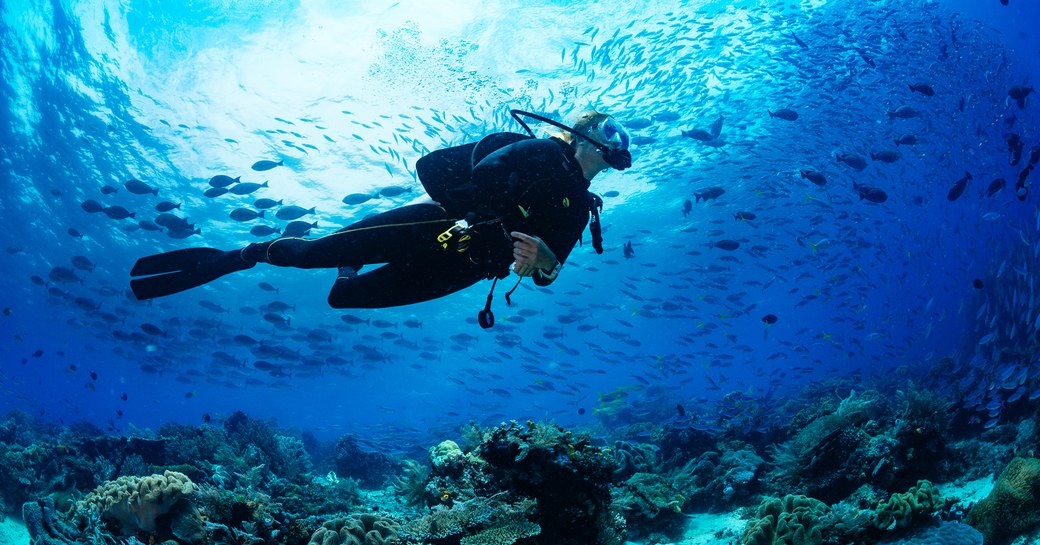 In the south of Chios, you will find Karfas. Karfas is home to Sea Adventure, a world-renowned diving center.
Yachters who charter to the Greek Island of Chios for a diving experience enjoy the moderate temperatures and clear waters of the North Aegean sea. It is filled with beautiful underwater sites that divers can view with exceptional clarity. The rich and diverse landscape boasts colourful reefs and intriguing caves. See if you can spot turtles, swordfish, and tuna in this aquatic haven.
Lesvos - Unchartered Territory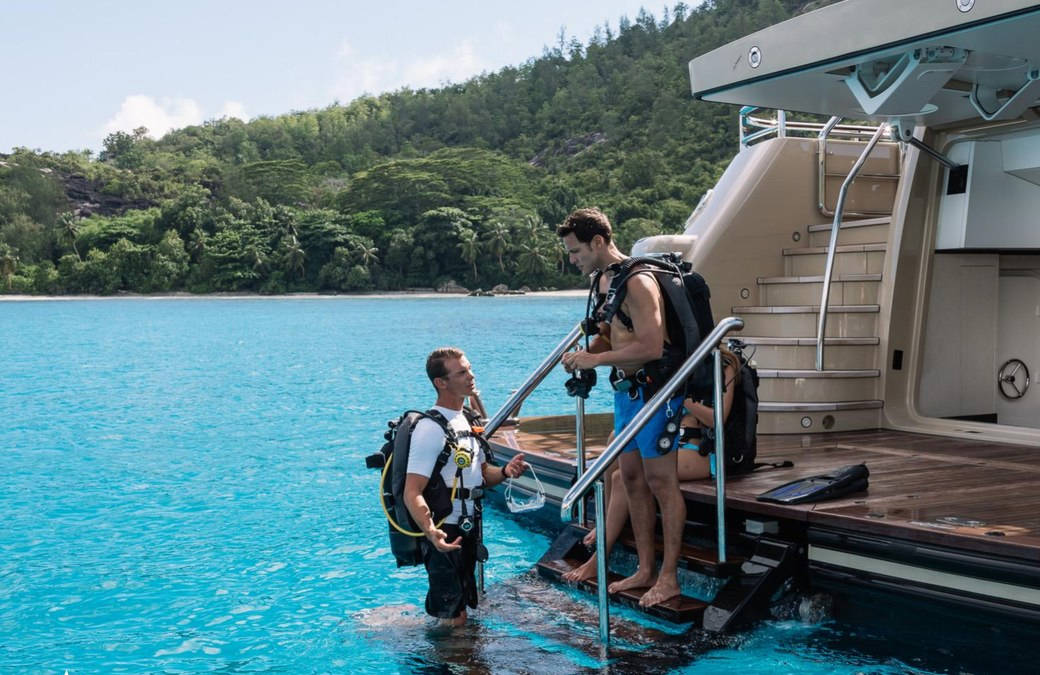 Lesvos has 30 stunning diving sites, all of which offer a fun, captivating diving experience during your charter yacht vacation.
Lesvos is a large Greek Island north of Chios and situated next to Turkey. It is ideal for people exploring the area by yacht as you can visit both destinations during your travels. Much of the sea surrounding Lesvos is unexplored. This makes it an alluring site for keen diving adventurers wishing to pioneer new territory.
Naxos - Beginner-Friendly Diving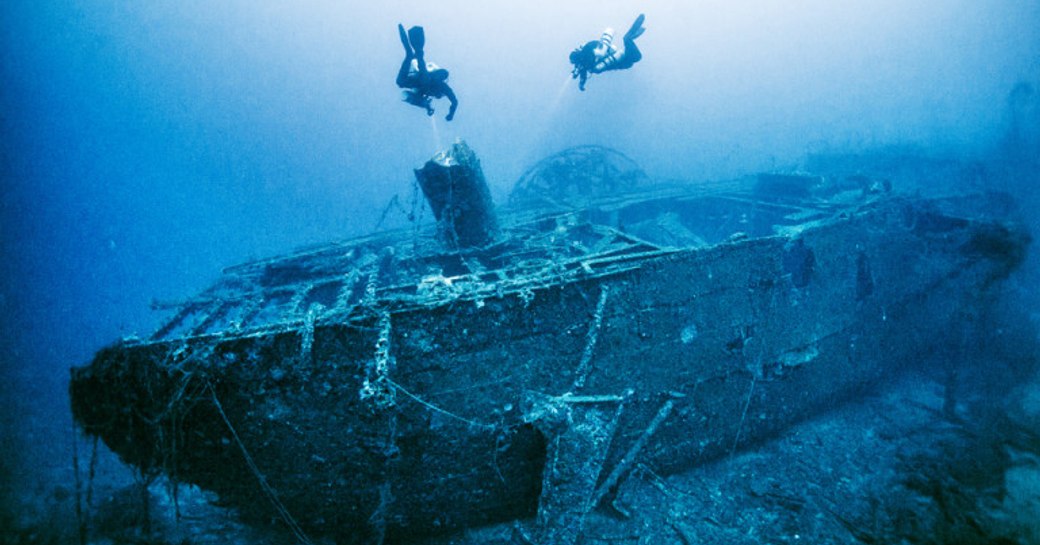 Naxos is a Greek island. It is located in the south Aegean sea. Naxos' waters are crystal clear at more than 30m deep. The sea off the Naxos coast is also exceptionally calm and free from rapid currents. This makes it an ideal site for any beginner divers in your charter yacht group.
Sail over to the picturesque Agios Prokopios and discover Black Rock Reef. There are impressive caves and canyons that marine life love to shelter in. Or, head over to the wreckage of a WW2 Beaufighter plane. Naxos is a diving site filled with beauty and exciting possibilities.
Alonnisos - Europe's Largest Marine Park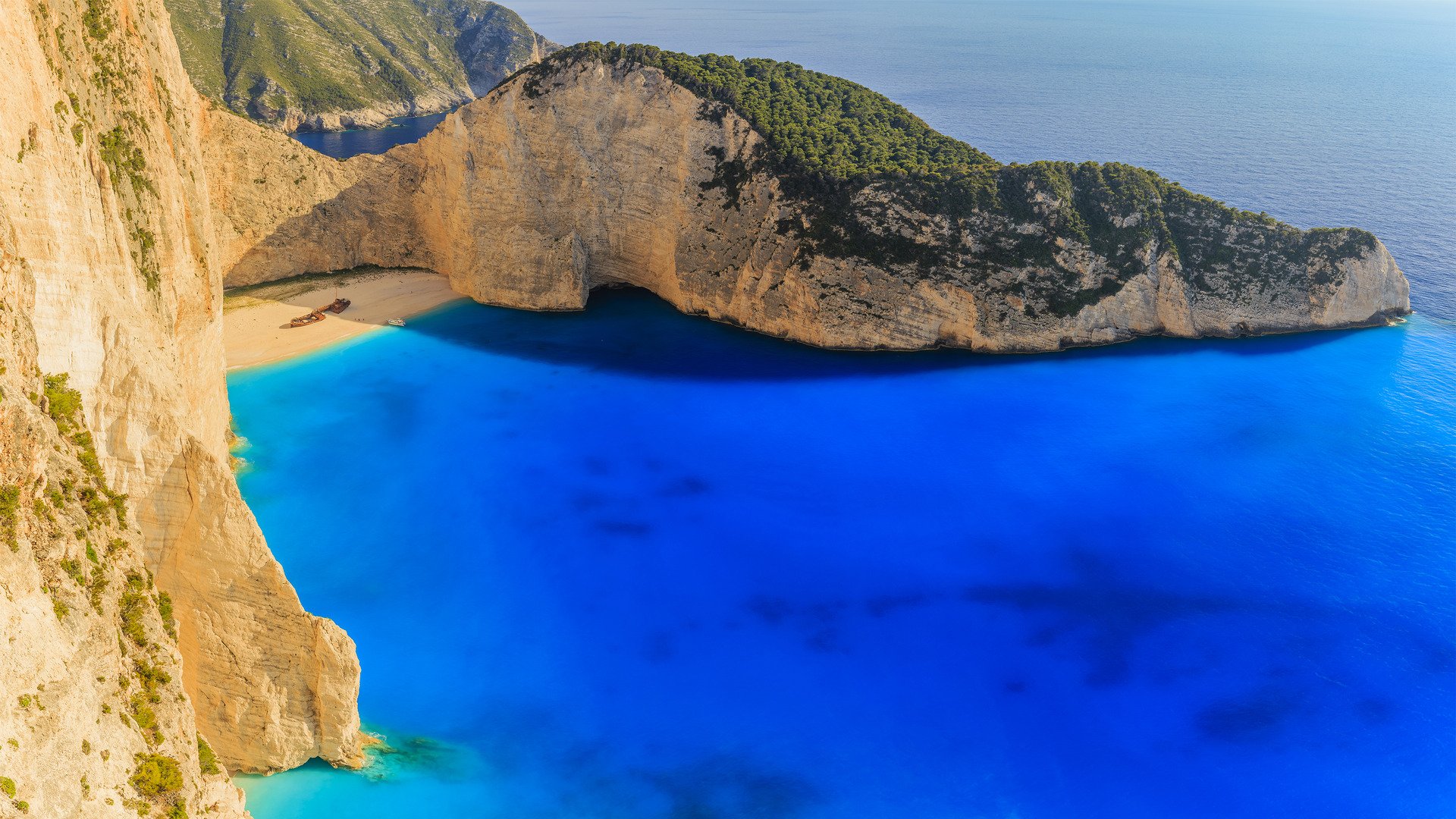 Furthermore, if you decide to remain on board, you may catch a glimpse of one of the many species of birds and mammals that roam the area.
This list would not be complete without Alonissos; home of the largest Marine Park in Europe. Anchor your yacht and ready yourself for an underwater adventure like no other. Water temperatures range between 18 and 26 degrees Celsius, depending on how deep you dive. The Alonnisos National Park protects and preserves a plethora of life including the rare Mediterranean monk seal and the bottlenose dolphin.
Final Thoughts
Contact us to plan you next yacht charter vacation in Greece!
Diving in Greece will help you make the most of your yachting getaway. You can coast around to find which diving spots look the most appealing. Either gear up and join in the diving fun. Or, if you'd prefer, relax on deck and take in the extraordinary scenery at one of these remarkable diving sites.