BACK
7 Apr 2023
Best charter destinations in April
As the seasons shift, temperatures rise and herald the start of a new season, inspiring travelers to seek out new destinations to explore. As April rolls around, the world is awash with opportunities to set sail on a yacht charter. Whether you favor the balmy, sun-drenched environs of the tropics or prefer a cooler climate, the range of available destinations will satisfy any inclination.
Here, we have distilled the choices into three of the finest charter destinations to explore in April.
British Virgin Islands - Norman Island
Norman Island is a magical place in the Caribbean. It is steeped in tales of piracy, lost treasure, and adventure. Norman Island is thought to be Robert Louis Stevenson's inspiration for his classic Treasure Island novel. Visiting this gem of an island will provide plenty of peace and isolation.
The BVI has a tropical climate. Its temperature doesn't vary much throughout the year, making the sea consistently comfortable and warm; perfect for swimming and diving. In April, yachters will enjoy highs of around 30 degrees and lows of around 22 degrees.
Drop anchor in Benures Bay and get ready for a fun-filled adventure. First, set out on one of the hiking trails and immerse yourself in the spectacular scenery. Be on the lookout for lost clues to lead you to lost treasure too. Next, you can spend some time lounging on the beach, soaking up the sun. Then, you can get out of your diving gear and explore the island's marine life and underwater caves.
Don't forget Treasure Point, a top tourist attraction in Privateer Bay. Treasure Point's legendary caves are sure to get your imagination going. A fisherman supposedly found a stash of gold loot there in the 1800s. Finally, you must find time to visit Willy. T. This is a unique pirate ship bar floating just off the coast. You may be in for a wild time at Willy's. Be sure to read the 'Pirate's Code' on arrival!
Malta - Valletta
Malta is an independent state in the middle of the Mediterranean sea. It is a historic wonder, with so much to discover and explore. There are museums, fortresses, neolithic temples, and impressive cathedrals to marvel at.
Malta is considerably cooler than BVI. In April, it has highs of roughly 20 degrees and lows of around 12 degrees. Because of this, the spring months attract visitors preferring milder conditions. Malta's April temperature may be more comfortable for young children, for example.
Malta's capital city, Valletta, is also situated on the coast, making it an ideal destination for yachters wanting plenty of entertainment and unique experiences. You might want to spend a couple of days in the capital to experience all it has to offer. We highly recommend visiting the National Museum of Archeology when you're in Valletta. Some artifacts cared for here date as far back as 5900 BC. View fascinating collections from the Neolithic period, Bronze Age, and Phoenician period.
British Columbia - Vancouver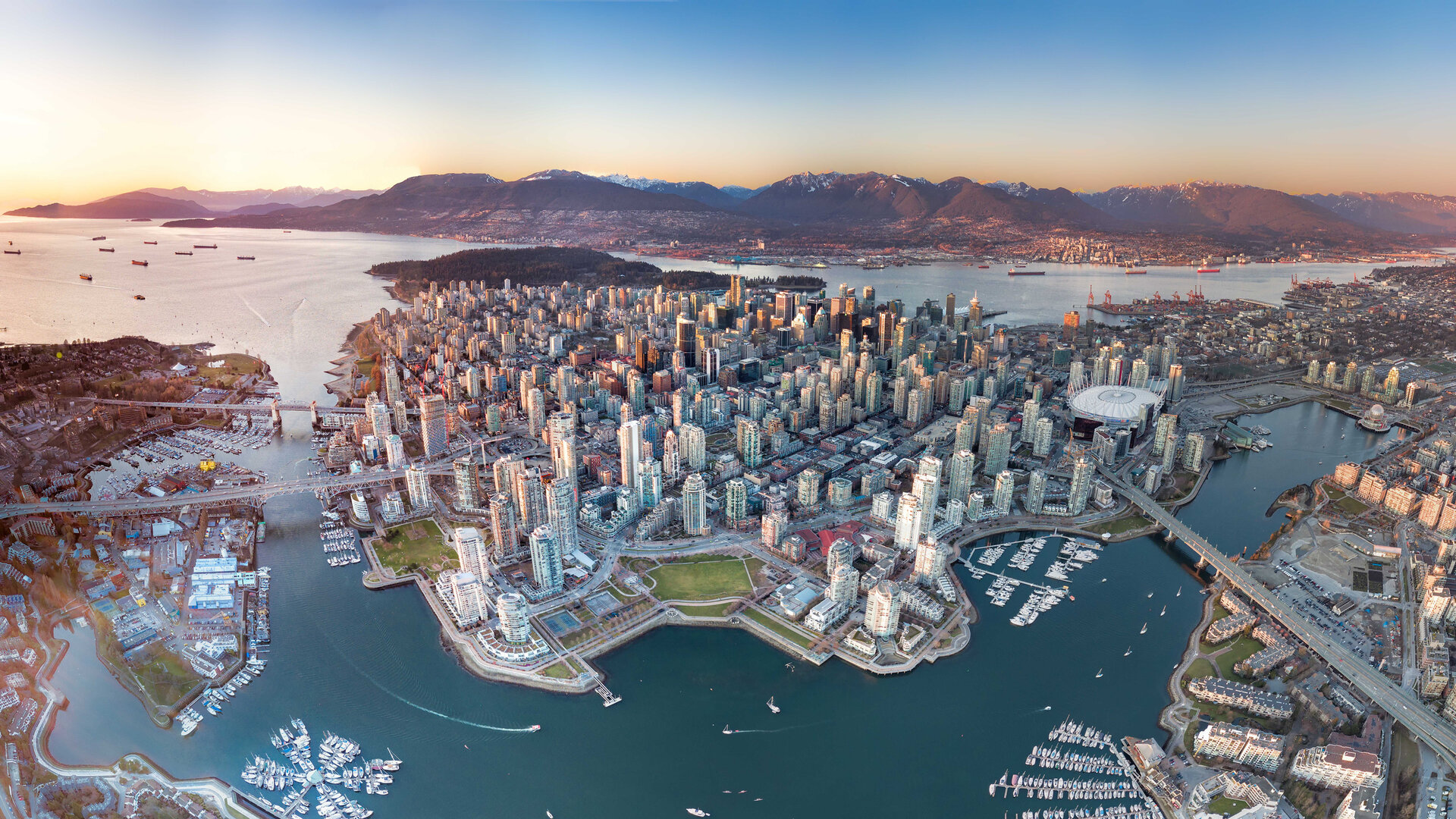 Vancouver is an absolutely fascinating city with plenty to keep you entertained. It is in British Columbia, Canada. Vancouver is a great yachting destination for those wanting an action-packed getaway.
Vancouver's temperature is rather cool in April, with highs of around 13 degrees. So, it is not a destination for soaking up the sun. Rather, it is perfect for trying out new experiences and immersing yourself in the exciting bustle of city life.
Enjoy a treetop adventure in Capilano Suspension Bridge Park. You will be treated to glorious panoramic views walking across the famous bridge, surrounded by the wonders of nature. Not for the faint-hearted, this family-friendly park has magical forest trails, weaving around trees high up in the air.
Also in Vancouver is Dr. Sun Yat-Sen Classical Chinese Garden. This is a tranquil place, with a plethora of beautiful plants, rocks, and winding pathways. The garden is a registered museum and has been designed in the Ming Dynasty style. It is also the first such garden to be created outside of China.
Contact us - we will help you tailor your holiday to your requirements, helping you to make the most of your holiday of a lifetime
There are plenty of fantastic destinations to charter to in April. Your ideal choice will depend on how you like your weather, and what activities you want to participate in. Be sure to include lots of destinations in your itinerary to make the most of your time at sea.